Cryptomeria re-potting (pics)
greenman28 NorCal 7b/8a
February 6, 2010
Howdy!
I recently re-potted my Cryptomeria japonica 'tansu' and took a few pics of the process...that way, if it dies, I'll have something to remember it by... ;)
See the original Thread for two year's worth of pics, linked above and below. Now, my main order of business was breaking up the matted roots near the basal flare. I "brushed" the roots out, trimmed them, hosed the root-ball, trimmed, brushed, hosed, trimmed, et cetera, until I had reduced the root-mass sufficiently. Each pass seemed to reveal more roots....
The fresh potting medium is Pine/Fir Bark primarily, with Pumice and a small fraction of sharp Quartz gravel. I added Osmocote fertilizer to the mix, as well.
Wow, that's some roots! Re-potted in summer, so about half a year's growth...!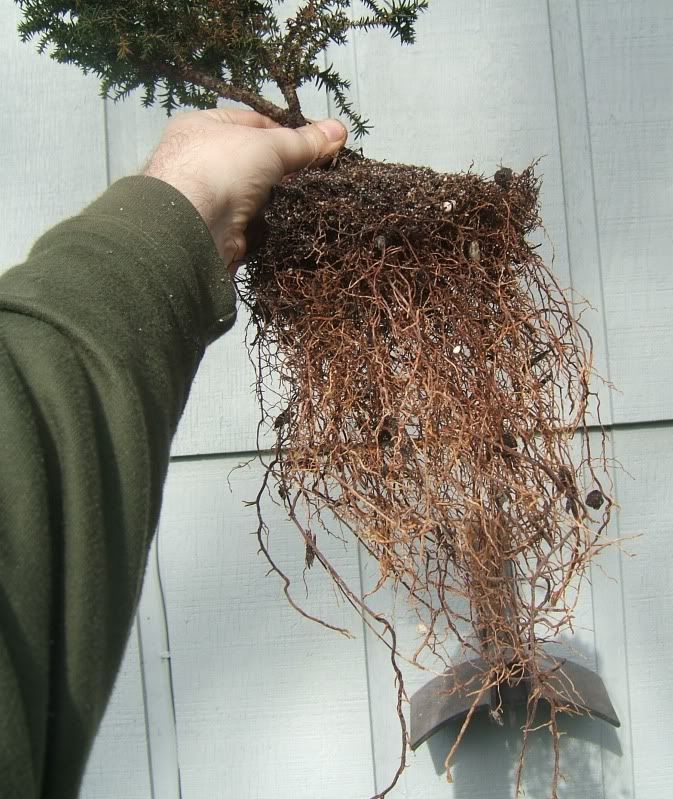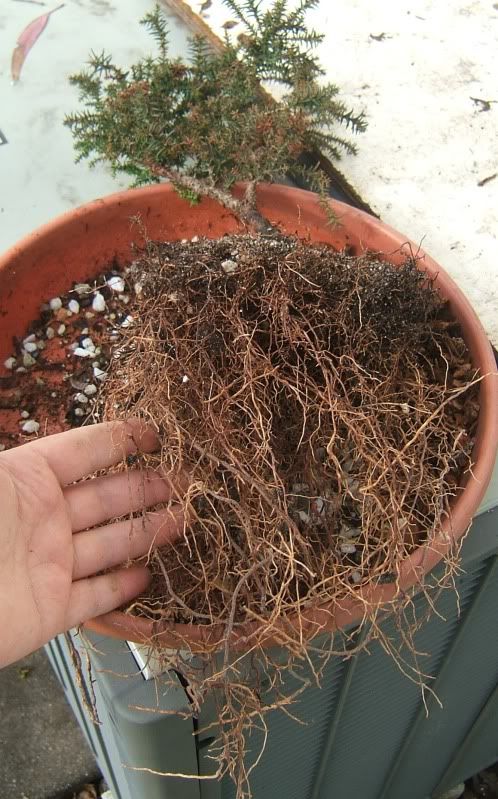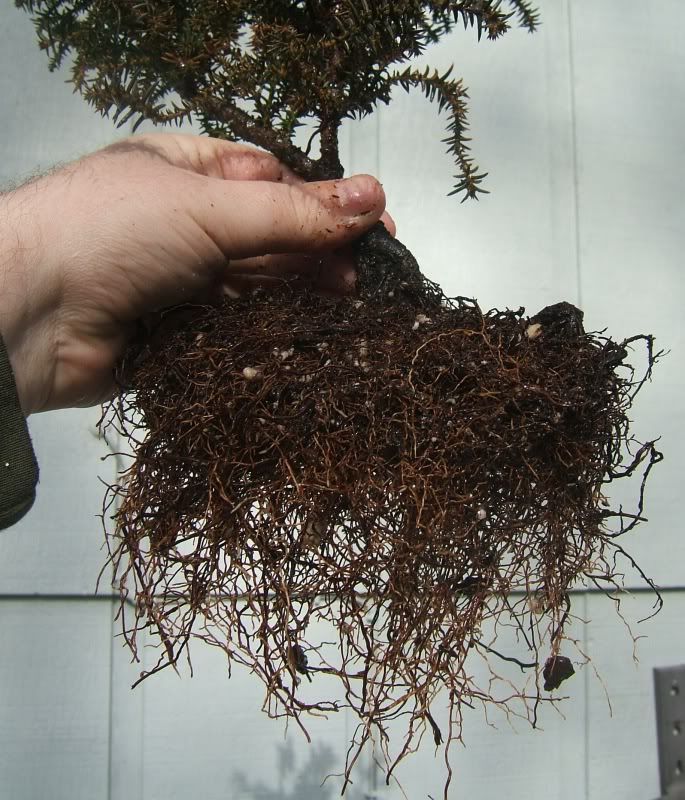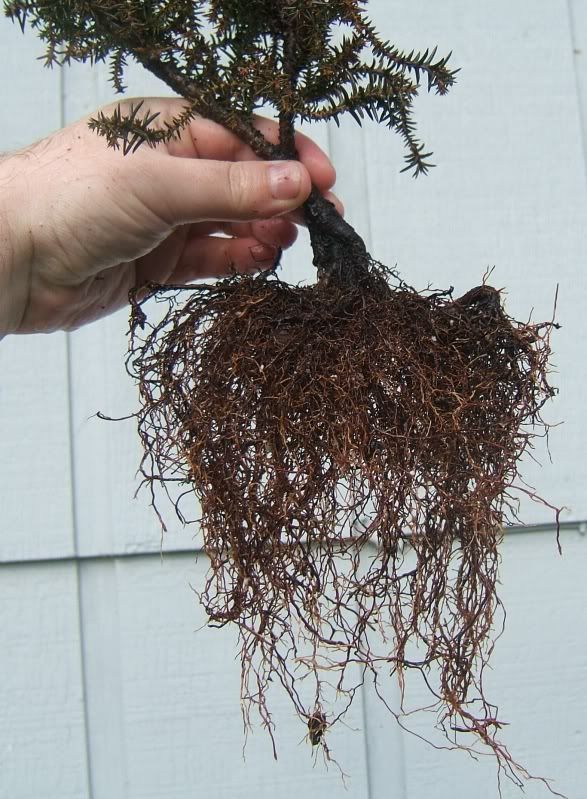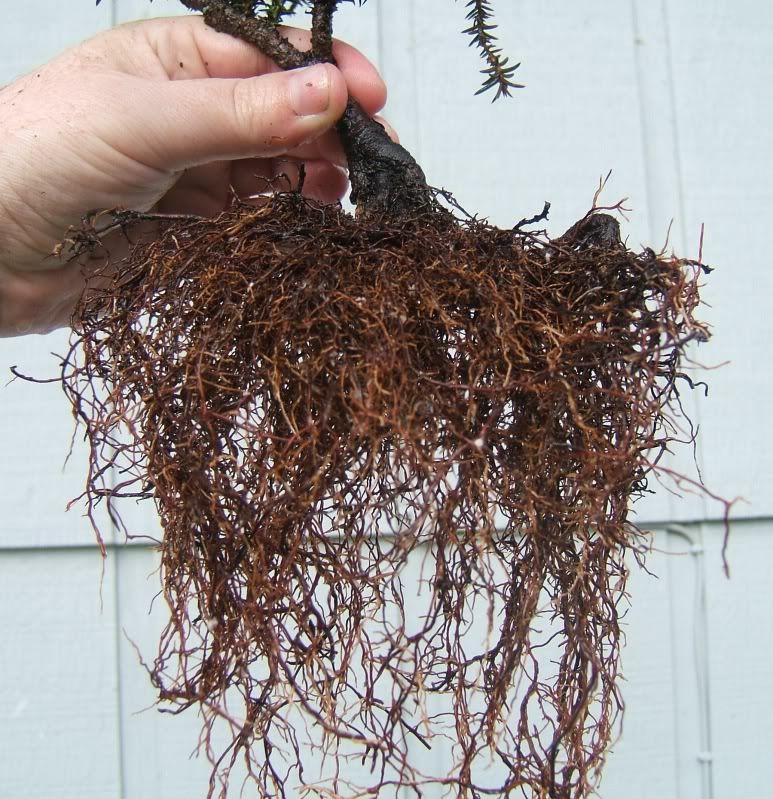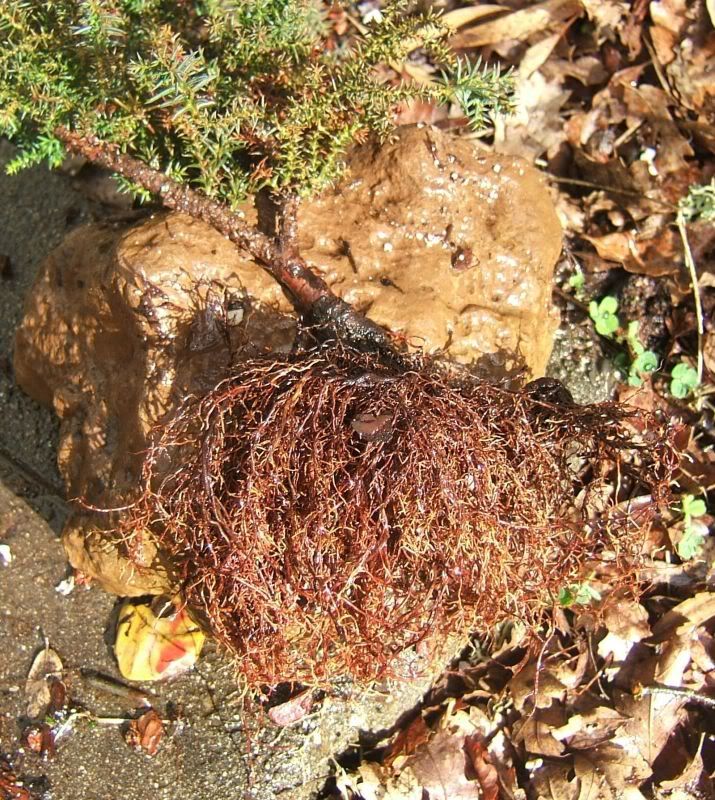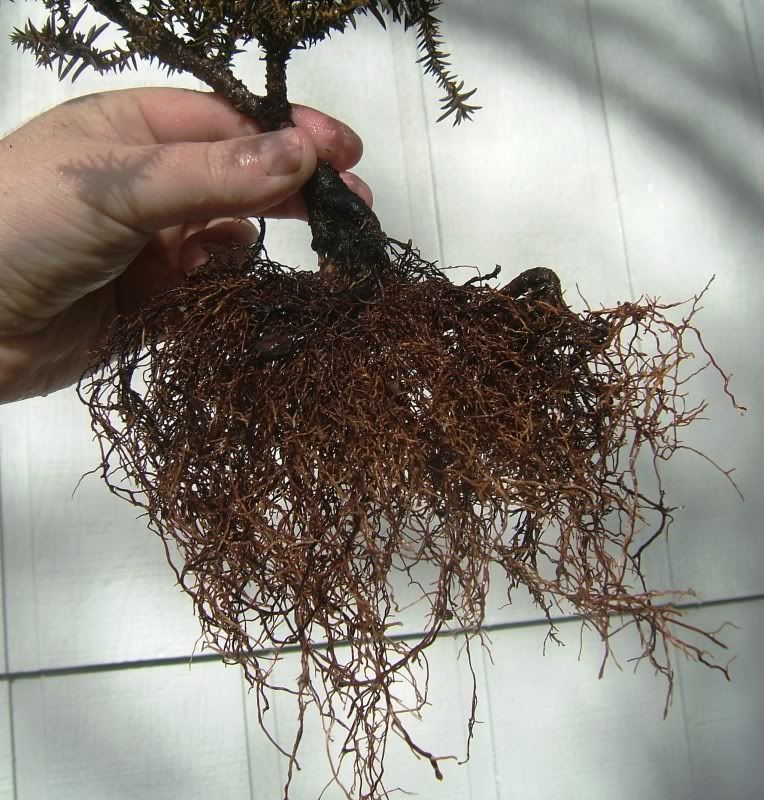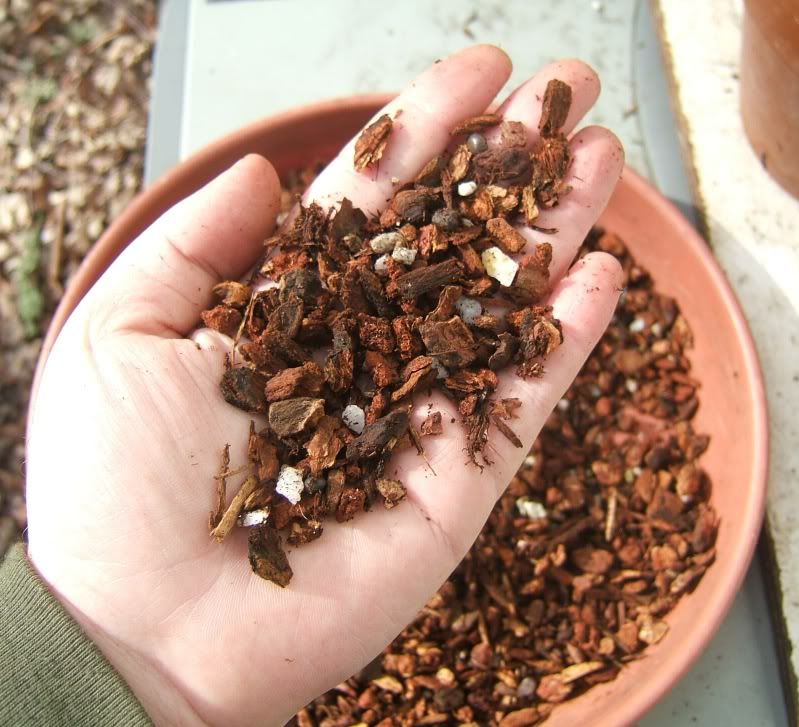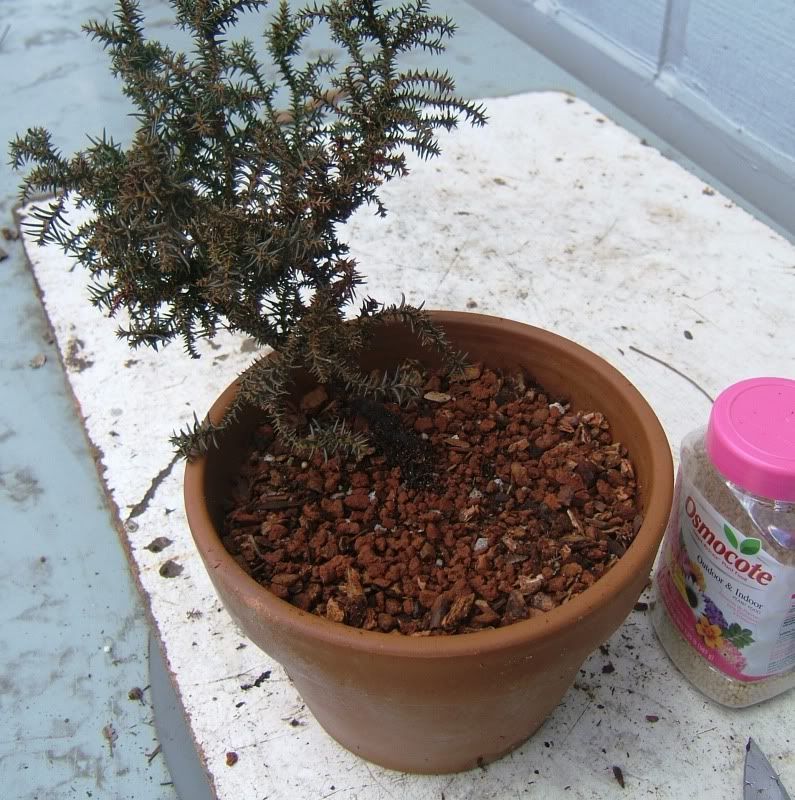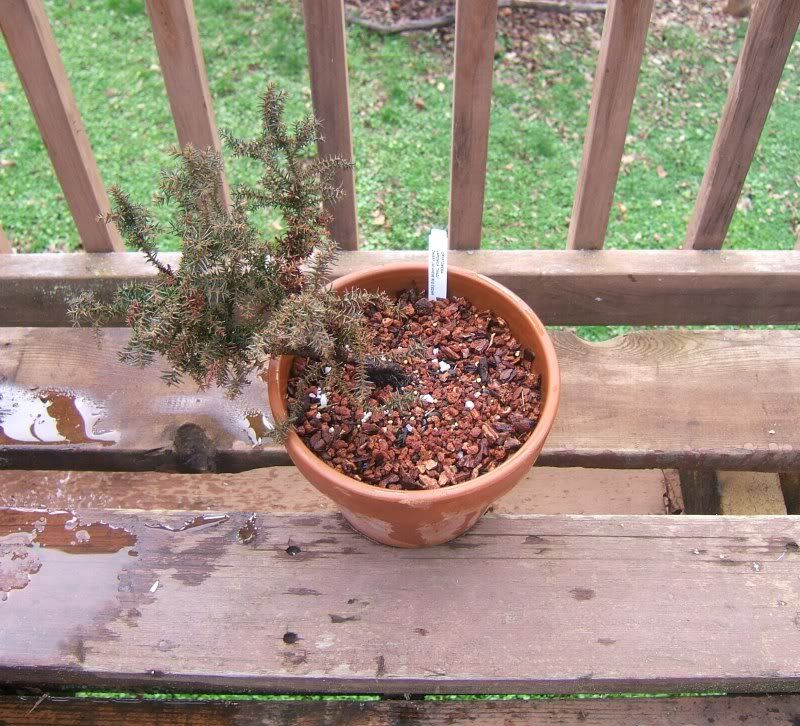 Here is a link that might be useful: Cryptomeria japonica 'tansu'