Some Narcissi (Narcissuses?)
annabeth
(Zone 8 No Cal inland)
February 13, 2007
These have blooming here for a long time--since at least early December but I actually think they started in November. I don't know what they are but they are very cute and of course fragrant.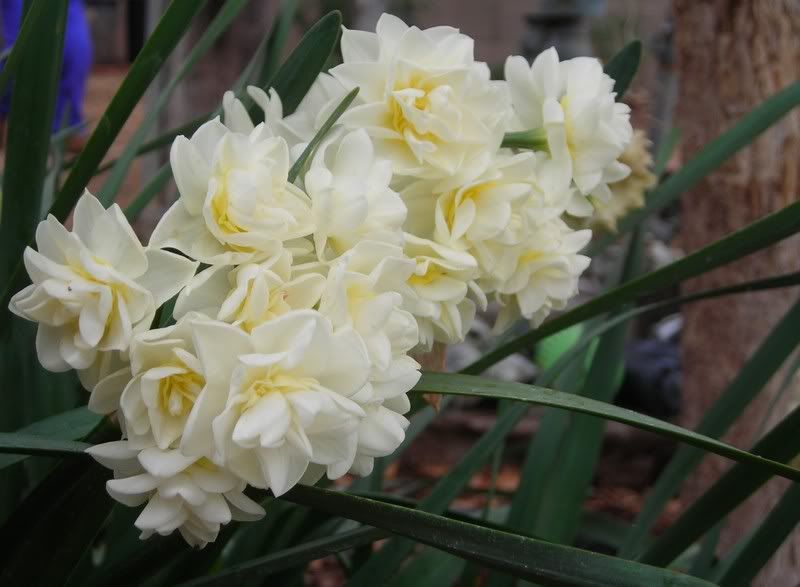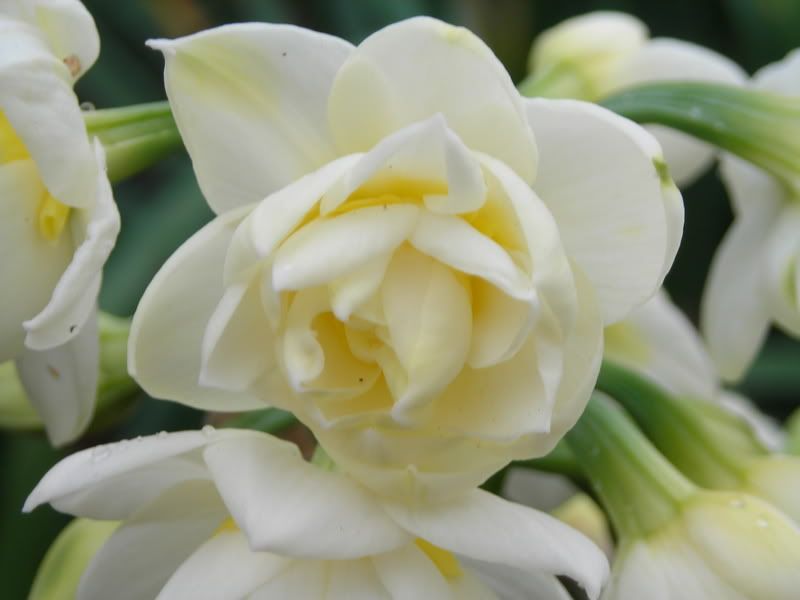 Here are some Paperwhites that I forced just about three weeks ago when I found them sprouting in the bag in the garage.
It looks very promising that I will have some 'Thalia' daffies pretty soon!
And I hope this is the beginning of a successful year for my Madonna Lilies. They didn't bloom last year. It was their first year and I read that they take about 2 seasons to bloom because they "settle in" in the first year. The large whirl of foliage came up in the fall and the little whorl just came up in the middle of the older foliage a few days ago.
Thanks for looking!
Annabeth