Mugho Pre-bonsai. Options?
Hi, all -
We have a mugho pine in the front bed. Wife hates it. Been stunted by an oversized bleeding heart for years. Time to pull it, and I'm thinking bonsai.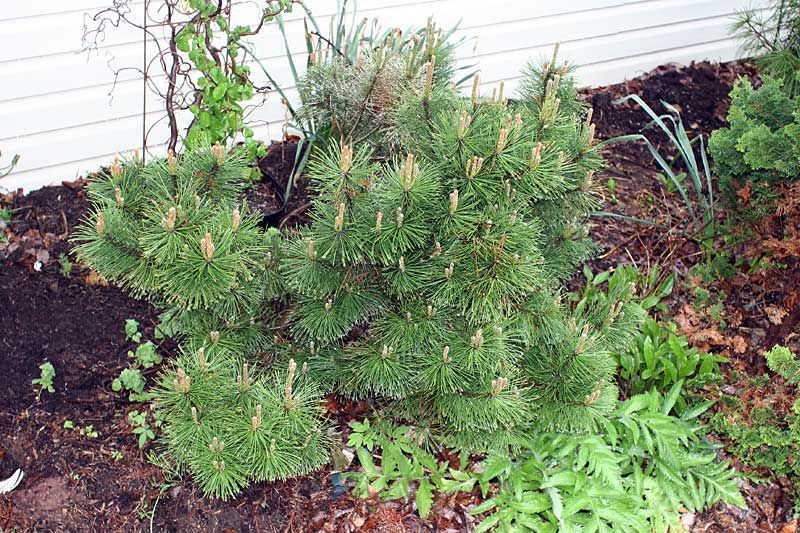 This plant's about 10 years old, all told. Been growing freely in the bed for about six years, and is about 3-1/2' wide by about 2-1/2' tall. This year, I'm pulling it and planting it in a deep, large pot to recover. Might get a little pruning to compensate for the damage I'll invariably do to the roots, but really, I just want it to recover.
Anyway, I haven't decided on a style for this yet, though I'm partial to kengai and han-kengai. And I've never tried jinning, and this plant has plenty of old branches to jin.
So, from the lousy, rainy pictures, whatcha think you'd do with this?
Scott