First nursery stock: Pieris Japonica Variegata
Hello everyone.
I purchased my first plant intended for bonsai from a local nursery yesterday. It is my first nursery plant and I am not sure what to do next. I have taken off SOME branches from the underbelly to help expose the tree's shape better but nothing major - not to mention 4 inches of dirt and plastic pot to expose some nice movement and nebari.
Can anyone guide me with some suggestions? This poor plant is very rootbound - by the time I got the 4 inches of dirt off the top I was left with a sdense mass of feeder roots. I am not sure whether I will put it in a bonsai pot yet.
I haven't even lifted it out of the pot to check out the roots - I figure if I am going to repot it I am also going to cut back the roots and the foliage instead of just moving it to another big pot - might just as well leave it where it is.
Here are the pictures:
trunk movement: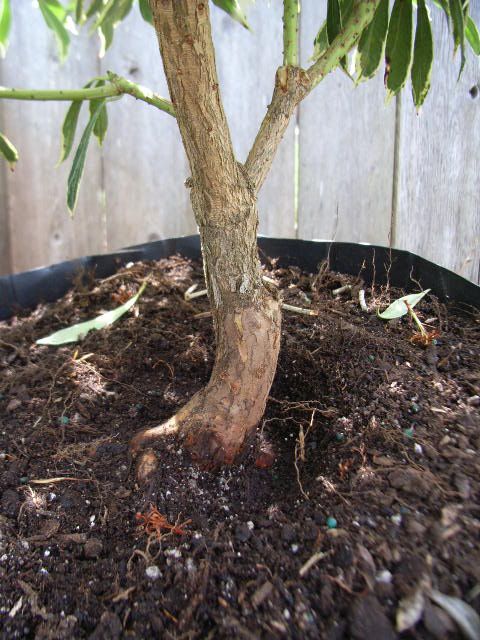 branching structure:
nebari:
Thank you everyone!