Bonsai cactus..
A Cereus sp. about 5-8 years old with a true trunk,true branching and real moss-lol. It even has jin. I even went with the traditional pine tree form!
You can Bonsai a carrot if you make your mind up to do it-lol.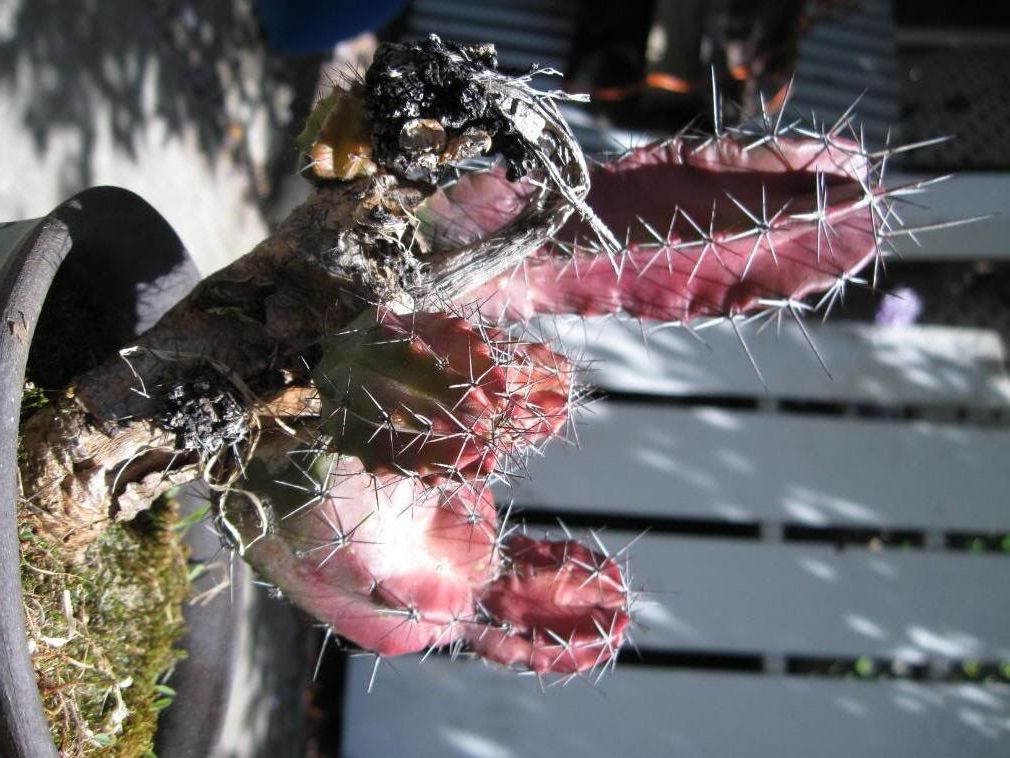 sorry, the photos are worse than usual. It doesn't seem as colorful or as wide as in real life.