A couple of daffodil first blooms.
First a picture story.
My yard came with an old stand (50-100 year) of daffodils- two varieties: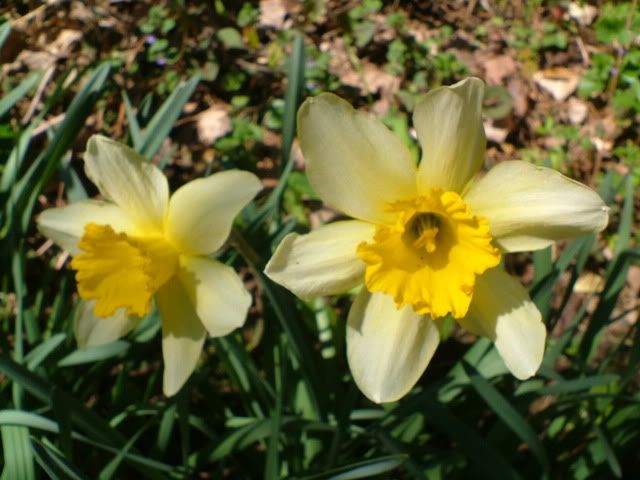 and this double

They're everywhere I have tons of them. It's an OCD I have, anything I own, I want to try and cross and grow seedlings from. Well, both of these varieties are seed sterile.
I purchased these two as seed parents to cross with the above two as pollen.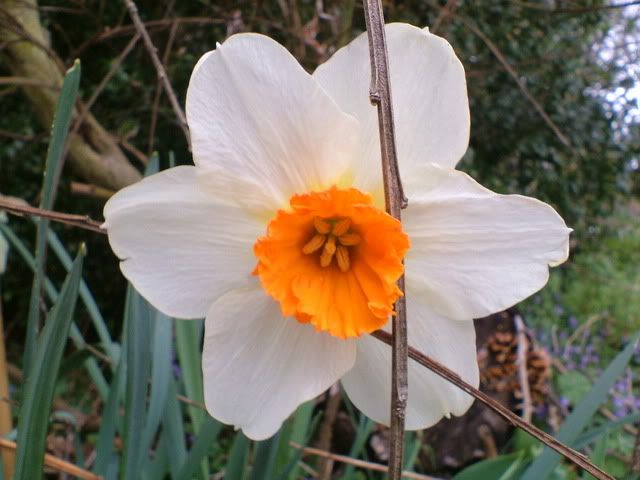 Notice the seed parents are short trumpet...
That was five years ago. These are the first two to bloom:
The first was rather "common" looking, dunno what I should have expected.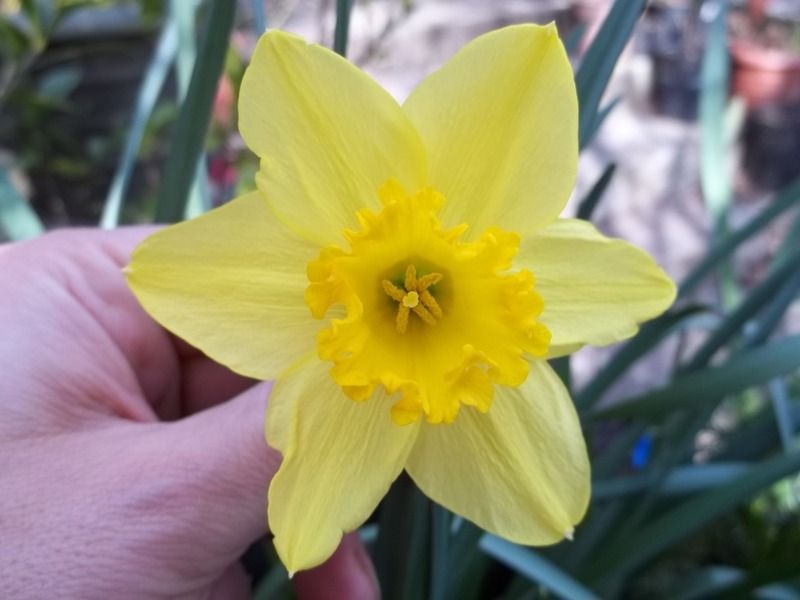 The second is more of what I was thinking I was going to get.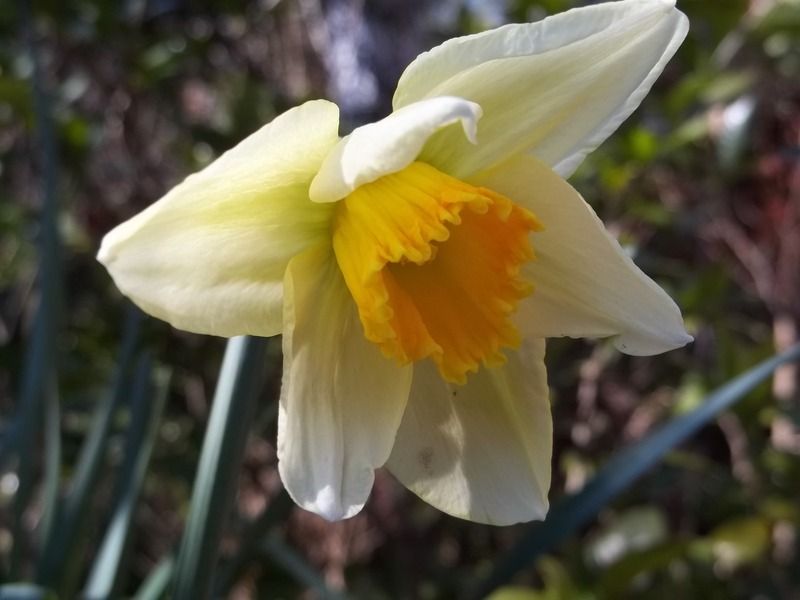 I have one more about to bloom, but I think I'll have to wait a couple years more for the rest (maybe 30-40 seedlings). I always find it neat to see how the genetics are expressed- especially in this case with color and trumpet size.