Blooming now/Some pics of spring.
First daffodil blooms.
I hybridized my daffodils three years ago- these are the seedlings from that. I'm hoping for first blooms in a couple of years.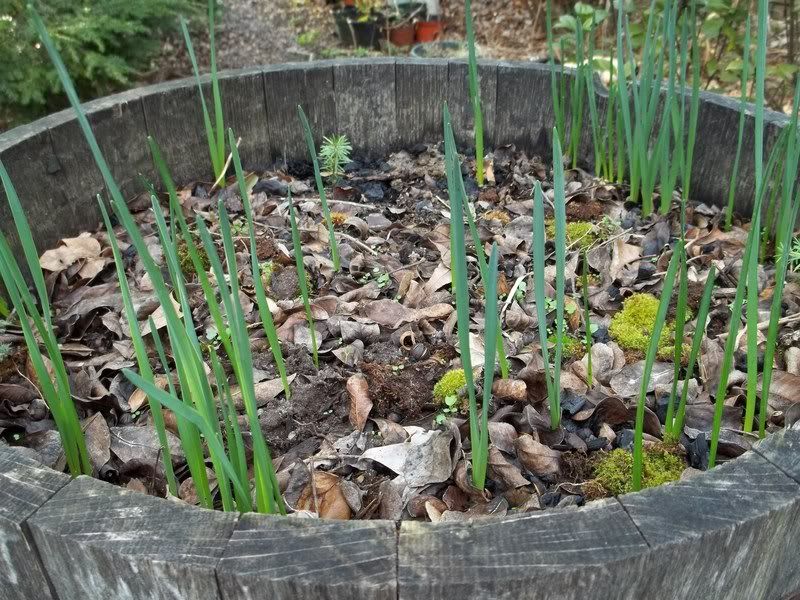 Two year old lily seedlings are showing their heads.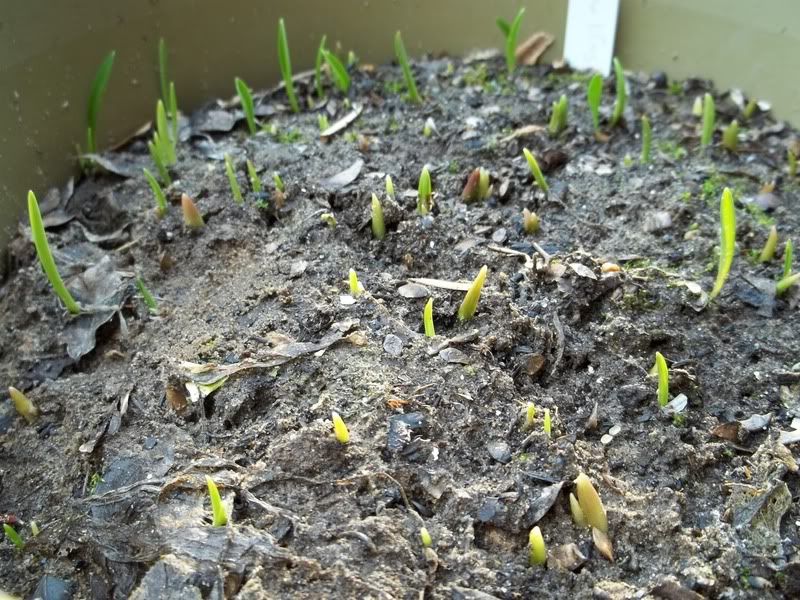 winter honeysuckle- such a fine fragrance!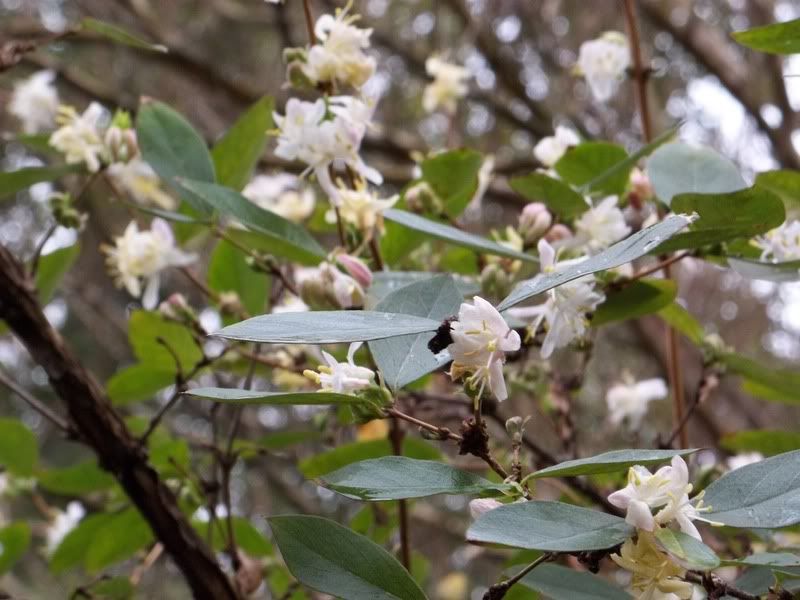 helleborus
last but not least, an iris- possibly one collected/native.