Coleus Seedlings, some confusion
ashley_plant_addict
(Zone 8)
January 20, 2010
Hi there! I've started some Coleus (Wizard Mix) seeds. I believe I started them about 2 weeks ago and have many seedlings! :D I think I might have too many seedlings per clump of soil....I hope this won't cause problems.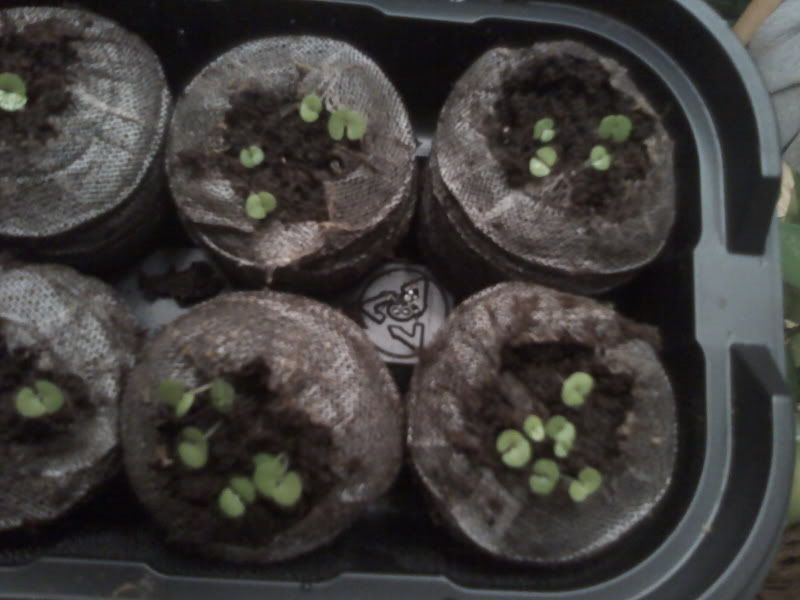 They are still very small, as they will continue to be until there are logner days and more light for them.
I'm new to coleus but thought they would look nice in my small backyard/patio. I get afternoon light on one part and direct sunlight at about 3-6. This will change once spring is here. There is a big tree that will soon be lush with leaves shading more of my patio.
As I searched the forum I soon became confused about coleus seeds and the plant in general. Some people said that growing from seed will produce small and less colorful plants. Some said that their seed experience produced rahter large plants. Some people used fertilizer while the plants were still seedlings and found growth spurts within a couple of days.
So heres my question....What should I do? Fertilize them a little (delute even more than normal) and put under a lamp for more light (24/7)? I plan on having them as houseplants until I am able to move them out to different containers.
Our temps in TX this week have been in the low 70's and 50's at night. :D Very pleasent but this is really giving me the ich to plant. Guess thats why I sowed the coleus seeds.
If anyone knows of a website that would be informative that would be great. I've spent most of my day trying to find information that I can use but have found little.
Thanks for the help
Ashley