Weeping willow (pics) - advice needed
greenman28 NorCal 7b/8a
June 9, 2008
Howdy!
I have a weeping willow that I'd like to prune.
I'm sure you can offer me some advice. Here's the willow:
As you can see, it has sent out two roughly symmetrical whips. However, I want to keep this willow small. Should I prune it now, or should I support the growth and prune later?
Should I perhaps cut the branches all the way back down to the fork? Or should I cut back to a secondary leaflet? I was thinking of cutting back to where the space between the leaves is the shortest.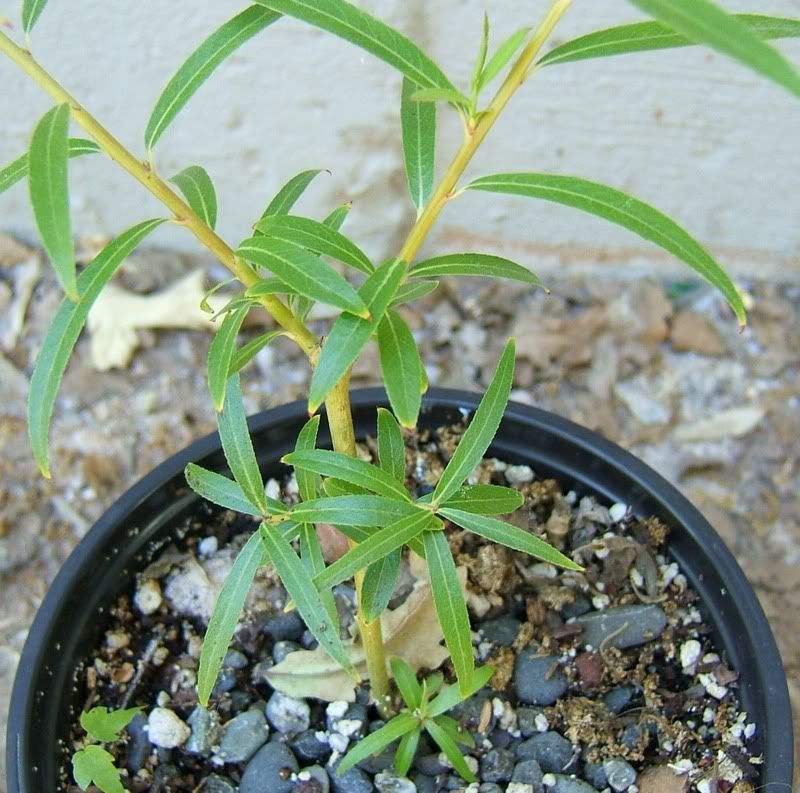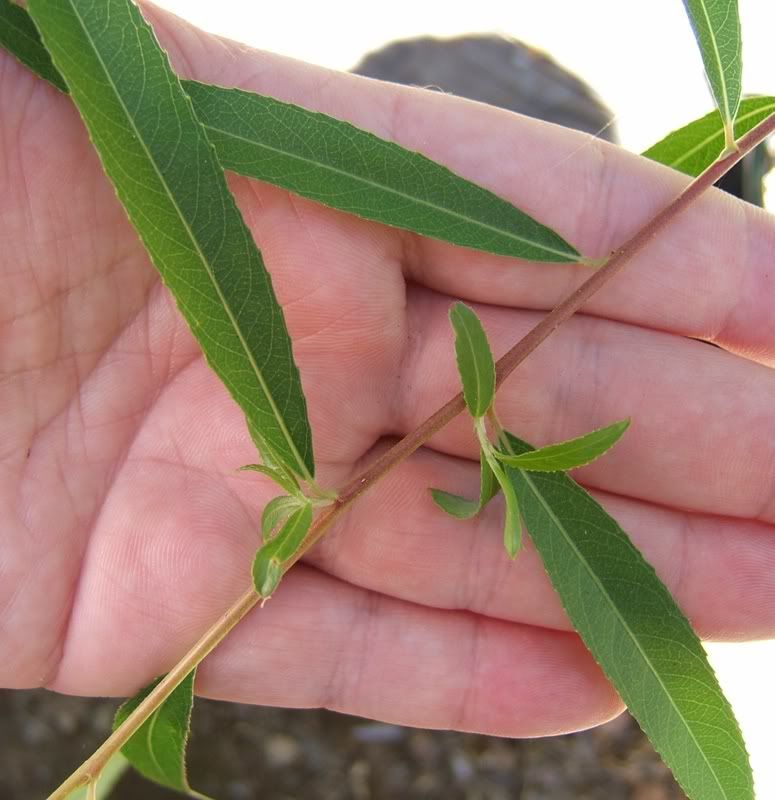 Thanks!
The willow grows in a side yard (old dog run) that faces east-north-east - with an incense "cedar" and a couple of buckeyes.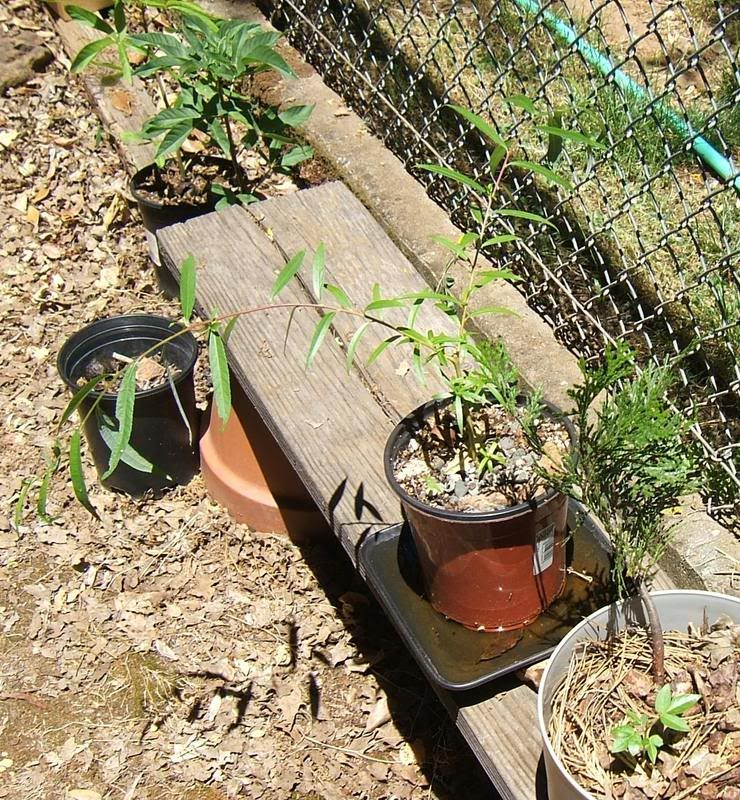 Josh