Wacky Daffodils
Hi all!
We bought our house 1 year ago and last year only had 2 daffodils bloom - this year I have bunches - very exciting!
Most look like normal yellow trumpet daffodils - but a few look like the attached photo. All other parts of the plants look the same including the yellow/green unopened bud.
I'm wondering if this is a different variety or just some thing daffodils do sometimes...
thanks!!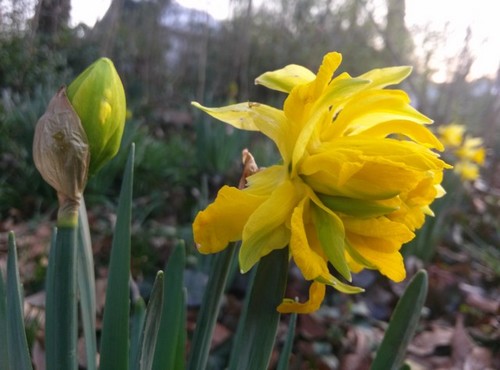 This post was edited by dzr4 on Sun, Mar 2, 14 at 19:28