Built my own wooden container today
winstella
(10b los angeles)
January 26, 2014
Built a 4ft long x 2ft wide x ~1.5ft deep wooden planter today for my concrete backyard because I was tired of never having enough containers. Added basil, rosemary, red lettuce and sowed a variety of other lettuce seeds today.
Total project cost little less than $20 using cedar wood.
I just started gardening about a month ago and this is my first time working with a drill too haha. Very satisfying, and pretty easy.
Question: I live in Los Angeles, it's quite warm here. What other plants should I add in? Any that I should avoid with my current mix??
ALSO, potting mix to fill it cost much more than the container itself. Just found out that the city of LA gives compost and mulch away for free... Do you think I can fill a container with compost alone for tomatoes and such?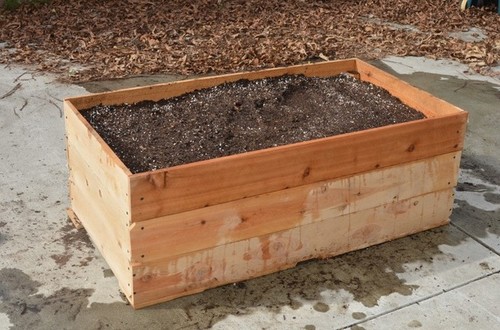 This post was edited by winstella on Sun, Jan 26, 14 at 21:27