My Tulips Pictures!
hostalover360
(4)
April 26, 2010
Ahh, I busy life of a gardener in Spring, I decided I better get these posted before it's July and I forget! Here are some pictures of Tulips in my garden.
These are second yeard tulips, There were just 4 in this clump last year from these same bulbs! I think it's funny how it looks like I had a plan when I planted these, but these were mixed colors when I bought them so I had no idea what color was going where!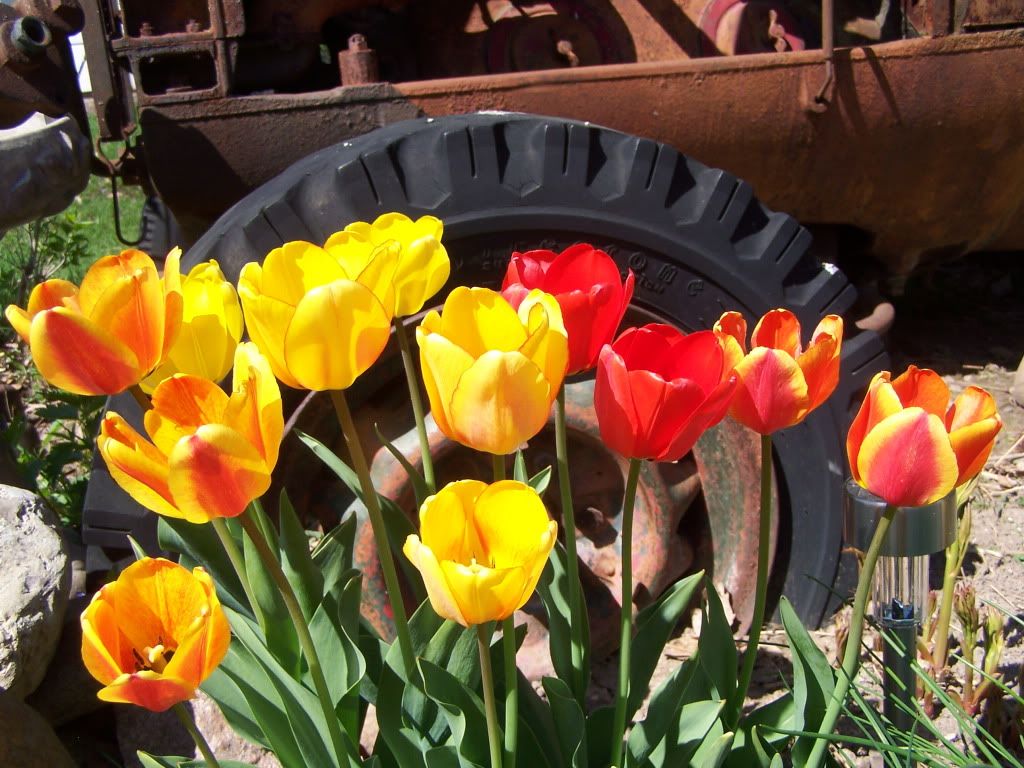 Here is the entire view of my garden.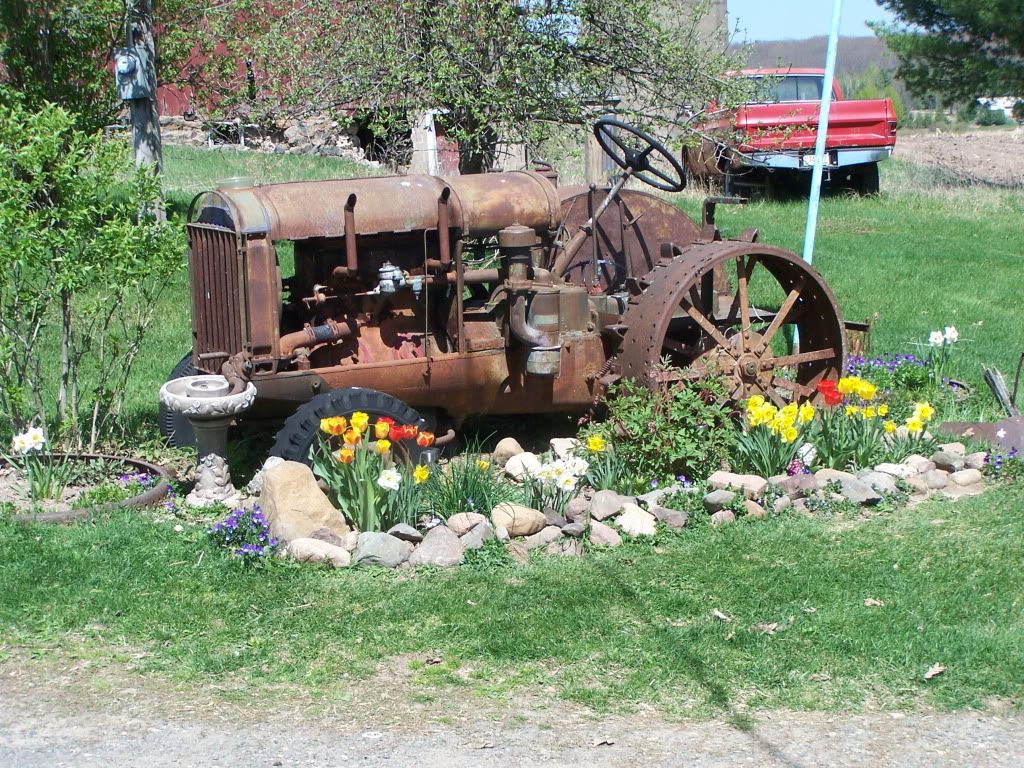 these may be plain colors for Tulips but they really are pretty!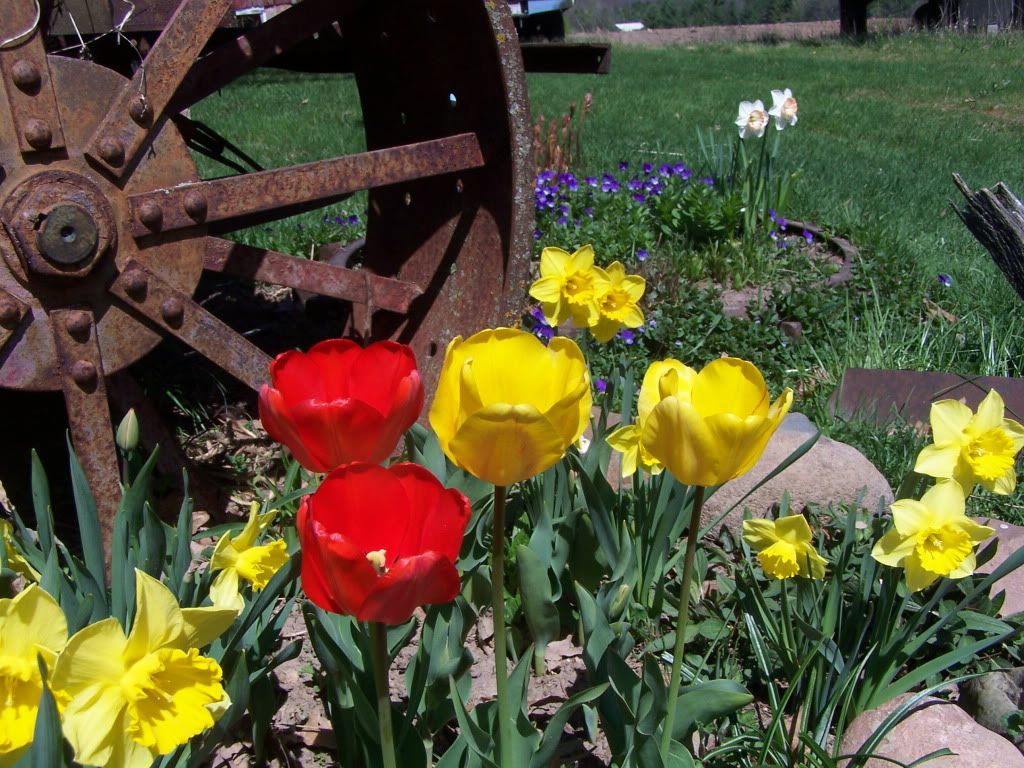 here is a picture of my tulips in todays rain, This really turned out to be a pretty picture. hope you enjoyed the photos!