Any ideas why my mini daffs rotted? (photos)
tootiepugsmom
April 12, 2009
Any mini daff experts out there?
In the fall I planted this shallow pot with a dozen Grape Hyacinth, a dozen Minnow Daffs and a dozen Tête-à -Tête Daffs. The grape hyacinth came up fine and the daffs did poke through the top of the dirt but then never progressed and the tips started to turn brown.
I decided today that it was a lost cause and decided to dig arount to see what was going on and it appears that the daffs have rotted! There were no roots, the bottoms of the bulbs were squishy, seemed to be a bit jelly-ish and they SMELLED!
(In fact they were SO ripe that my husbands pug promptly grabbed up one of the big smelly ones, ran gleefully to the corner of the yard and gobbled it up, only to yak it up about 20 mins later! Hopefully rotten daff bulbs are not poisonus for pugs!)
The pot has a drain hole so I'm trying to figure out what the heck I did wrong?
Did I plant too low in the pot? Did I plant too many bulbs for the small area causing a root tangle and thus the rotting? I can't figure it out! :((
Any advice would be helpful.
Here is a top view of the pot with two rotted bulbs dug up for example and a bic pen for size reference...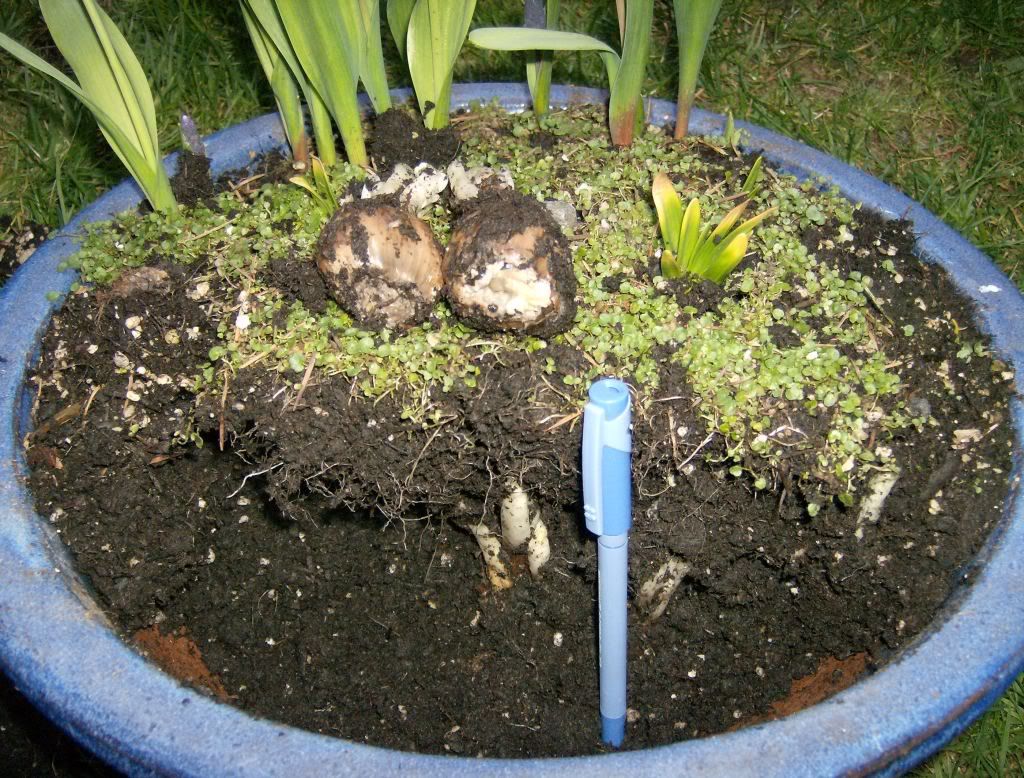 This is a side view of the pot.....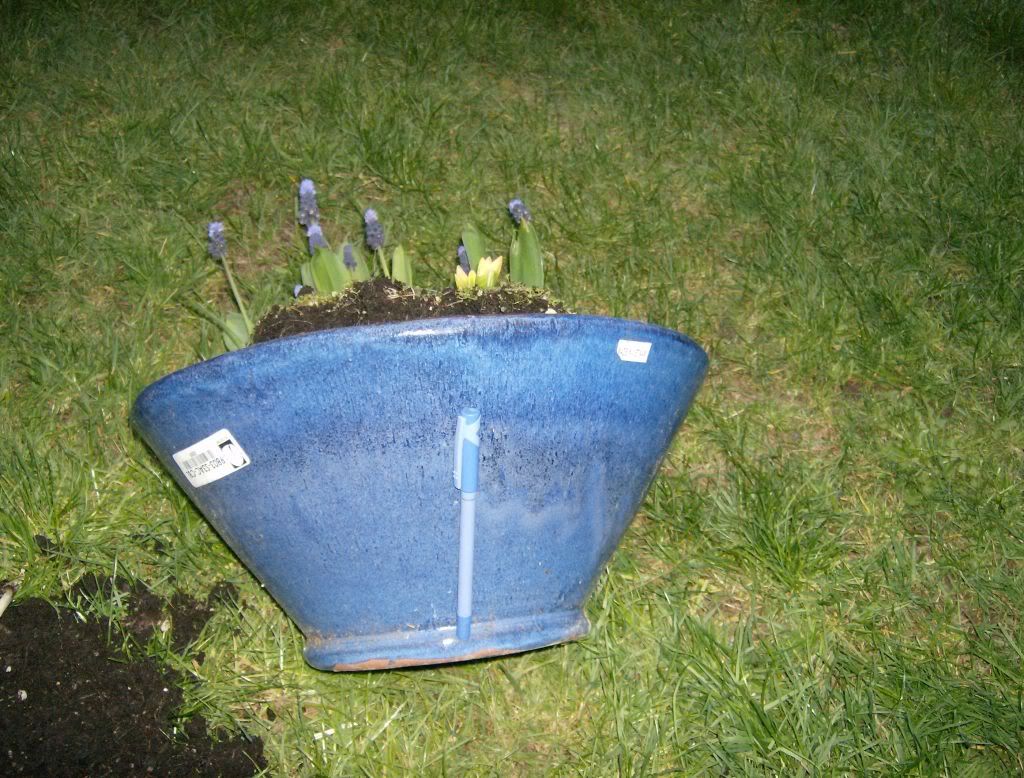 A close up of one of the rotten ones...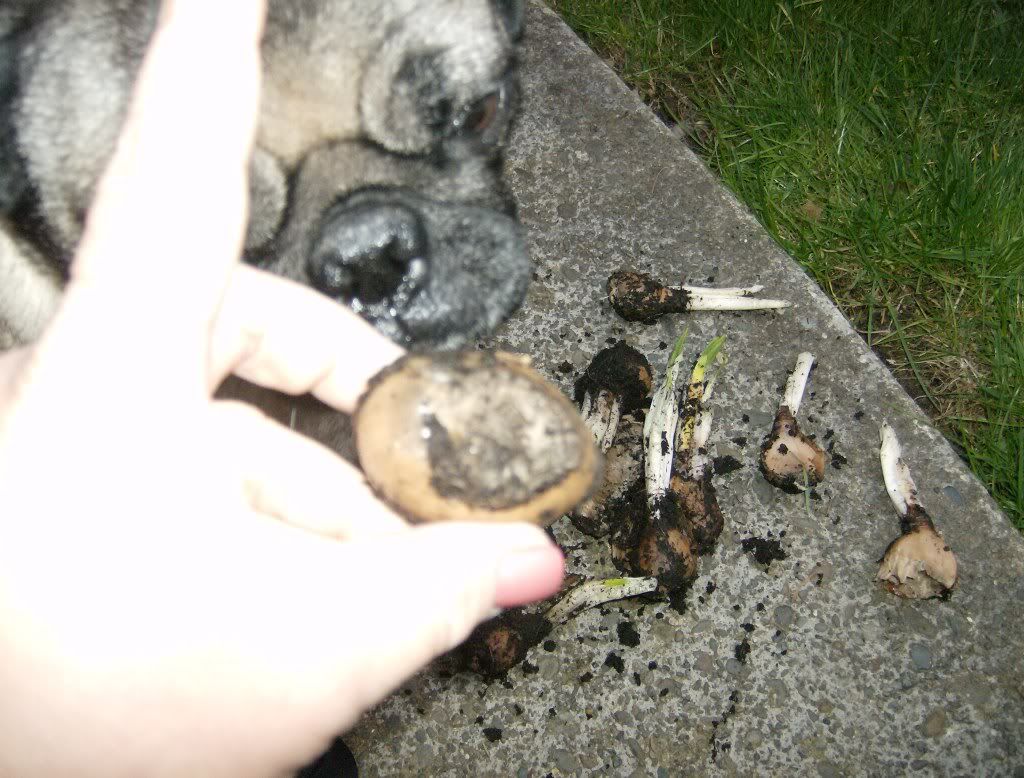 Another shot of dead daffys...
Top view of container. The stuff on top is a ground cover, Dwarf Kenilworth Ivy...