Old Tulips around the yard.
newyorkrita
(z6b/7a LI NY)
April 24, 2011
Today is lovely, warm and sunny. Here are tulip blooms around the yard from tulips that have been here afew years.
The sideyard.
Closeup
Red open peony types.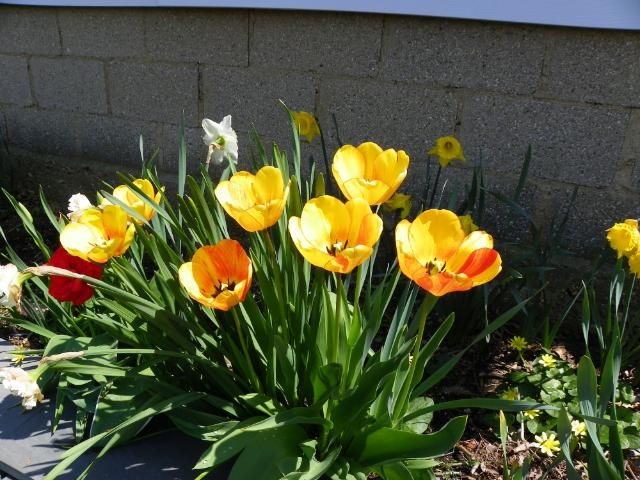 These are upstairs.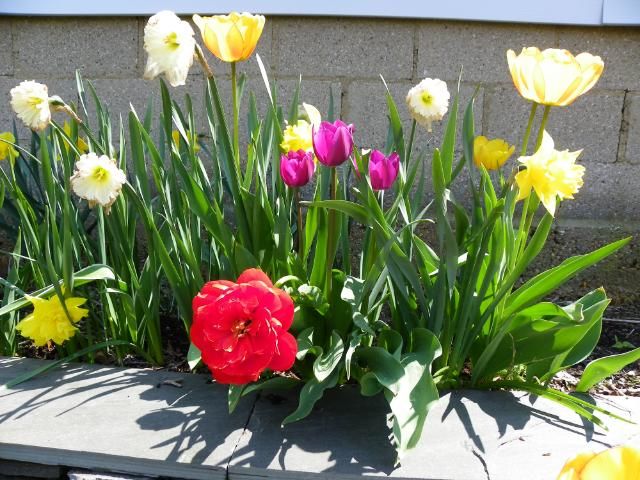 Another Group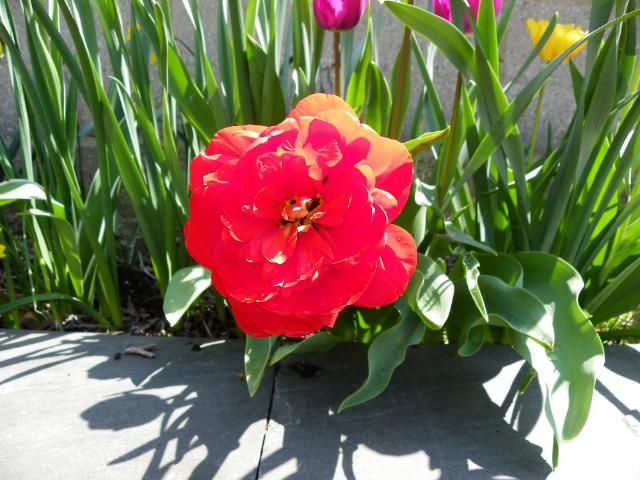 Closeup of the red double.