My First Bonchi
Edymnion
(7a)
October 10, 2011
My nagas finally ripened up to the point I was satisfied with them, so it was time to prune it back and attempt my first pepper bonsai.
While pruning back branches and deciding which to keep and which had to go, I started to see a hand shape, so I went with that. Overall, I think it turned out quite nicely.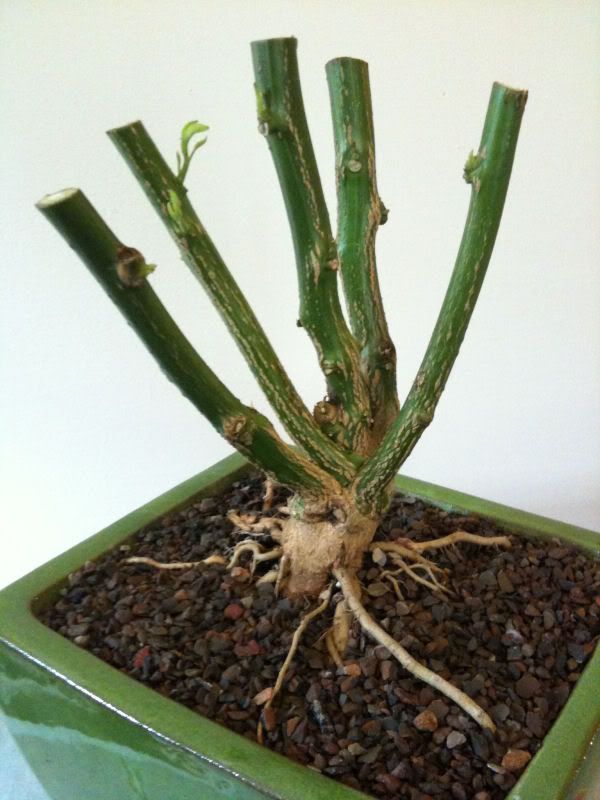 Soil is an akadama substitute in the form of fired montmorillonite clay.