Cryptomeria japonica 'tansu'
greenman28 NorCal 7b/8a
December 27, 2008
Hi, all.
Thought I'd breathe a bit of life into the Forum by posting a couple pics and asking a question to go with them. Here's my Cryptomeria japonica 'tansu' (Japanese dwarf red "cedar," or so the label would indicate).
First pic from August: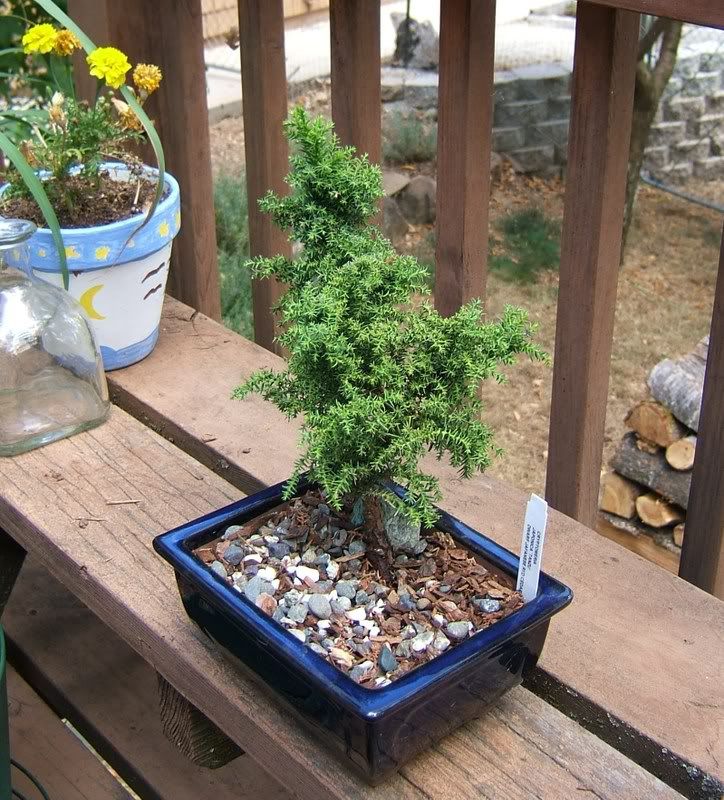 Last month, it started to get some rusty orange interior branch die-back. I was worried. But the die-back seemed limited, so I didn't bother posting my fears at the time. Second pic from last month: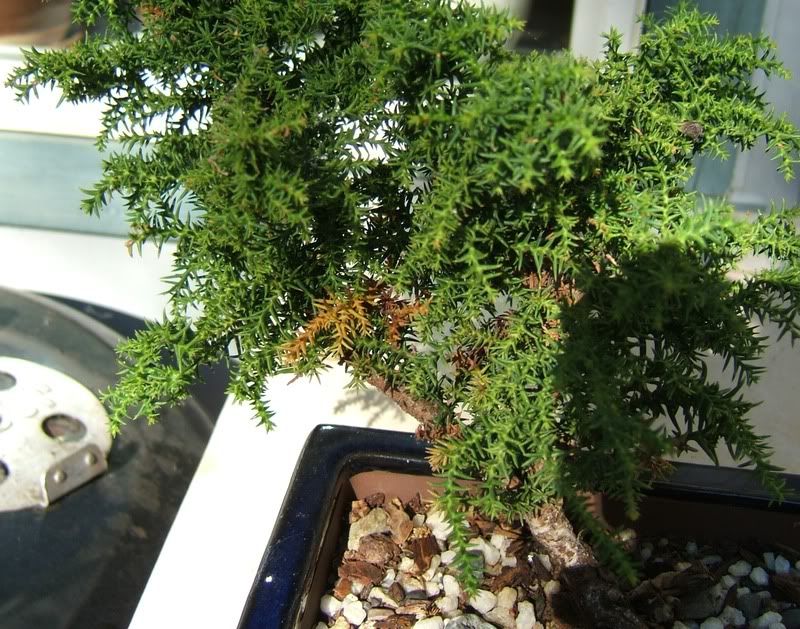 Now the whole thing has 'colored' slightly, so I'm hoping that this is all part of the winter bronzing. I received the tree as a gift last January, so this is technically my first full winter. Third and fourth pics show the darker coloration, as of a day or two ago: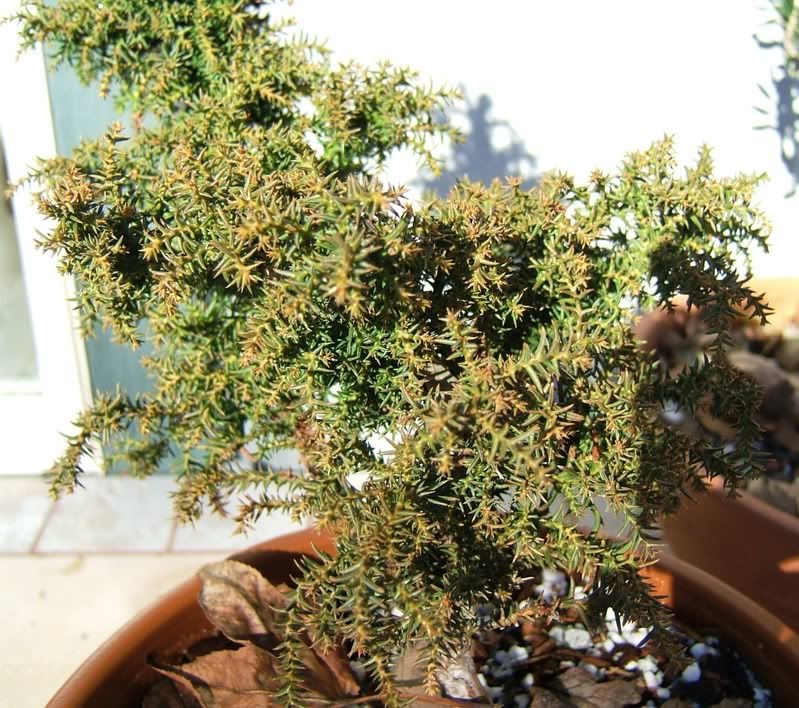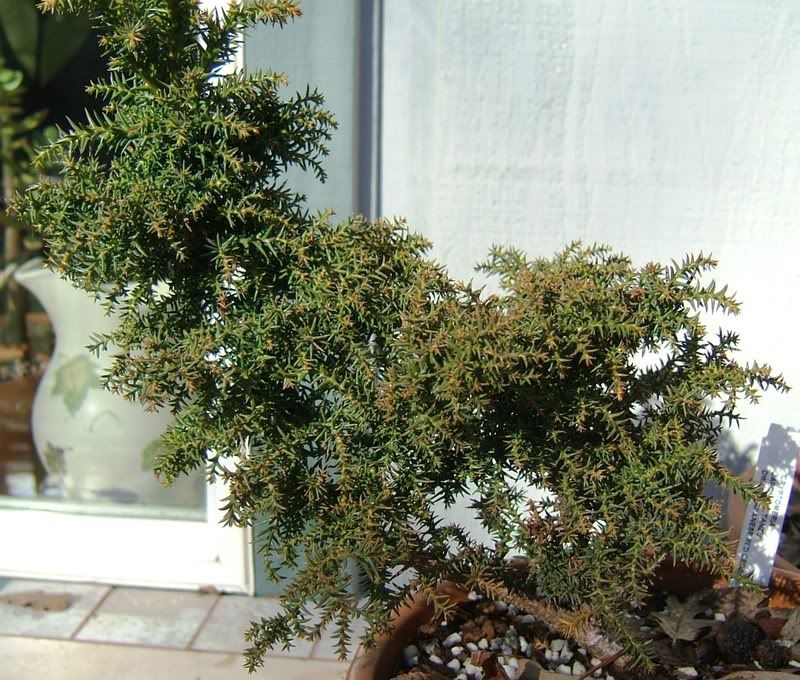 Anyhow, there you can see the progression, as well as some of the orangy-purplish hues. The foliage is still soft....something I've been checking frequently. If the needles turn brittle, I'll know to scrap the thing! I'm assuming the tree is fine, but would like some re-assurance. You know how it is. ;)
Thanks for any insight you might offer.
Josh