Minor bulbs: mass planting
ego45
(6bCT)
September 27, 2005
Lately I'm getting lazier and lazier and this year I decided to try a new (for me) method: don't dig, just plant on a top of the existing soil.
Last year I start to built 'muscari river', but barely made my half way thru.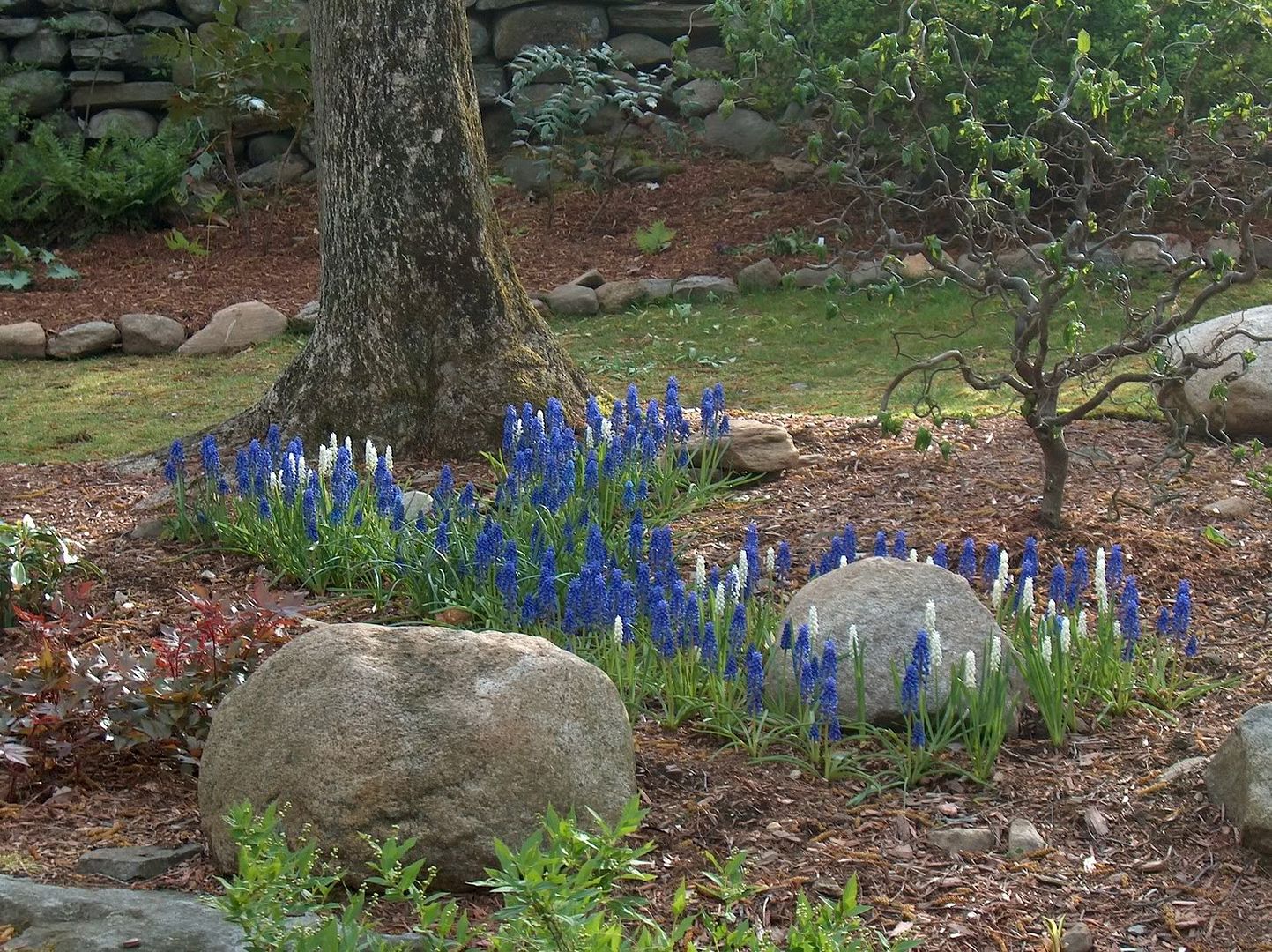 There were two reasons, a) not enough bulbs (I bought 300 only) and b) that bed never ever was cultivated, mulch simply cover hard native clay mixed with rocks. I spent much more time and effort to dig rocks than for planting itself.
This year I just removed top layer of mulch, slightly tilled what was tillable and simply placed bulbs on top of that so-called soil: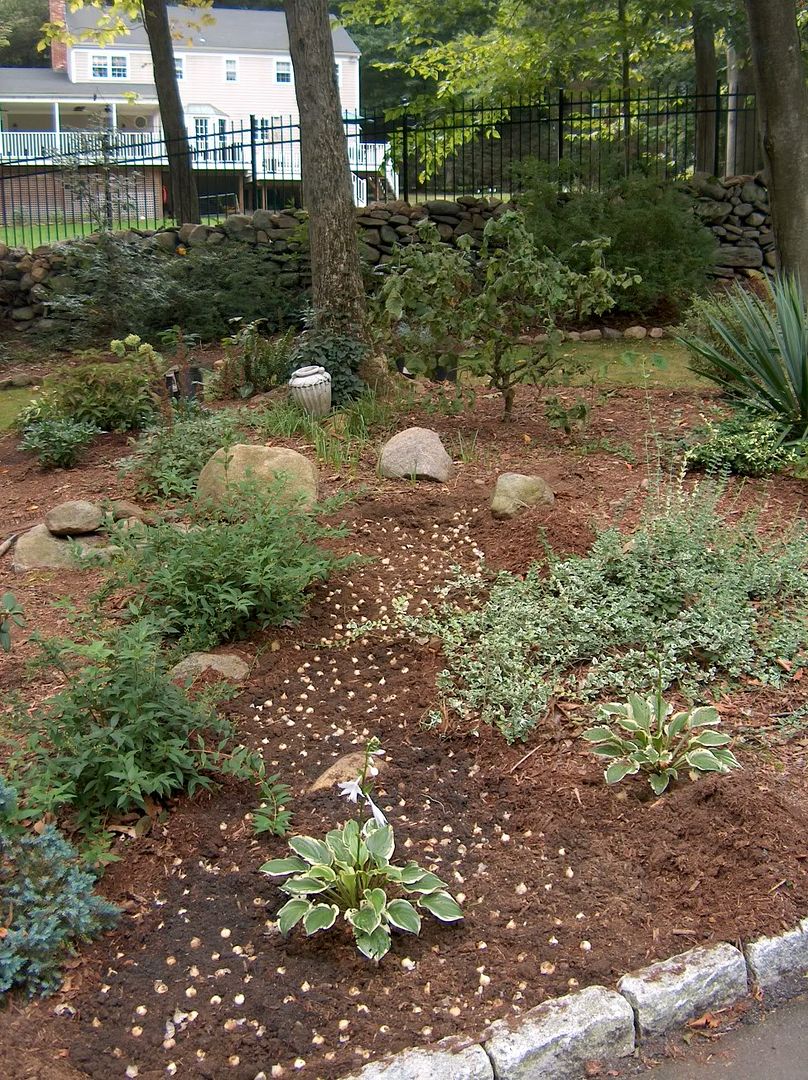 Then covered with 2-3" of old plain top soil: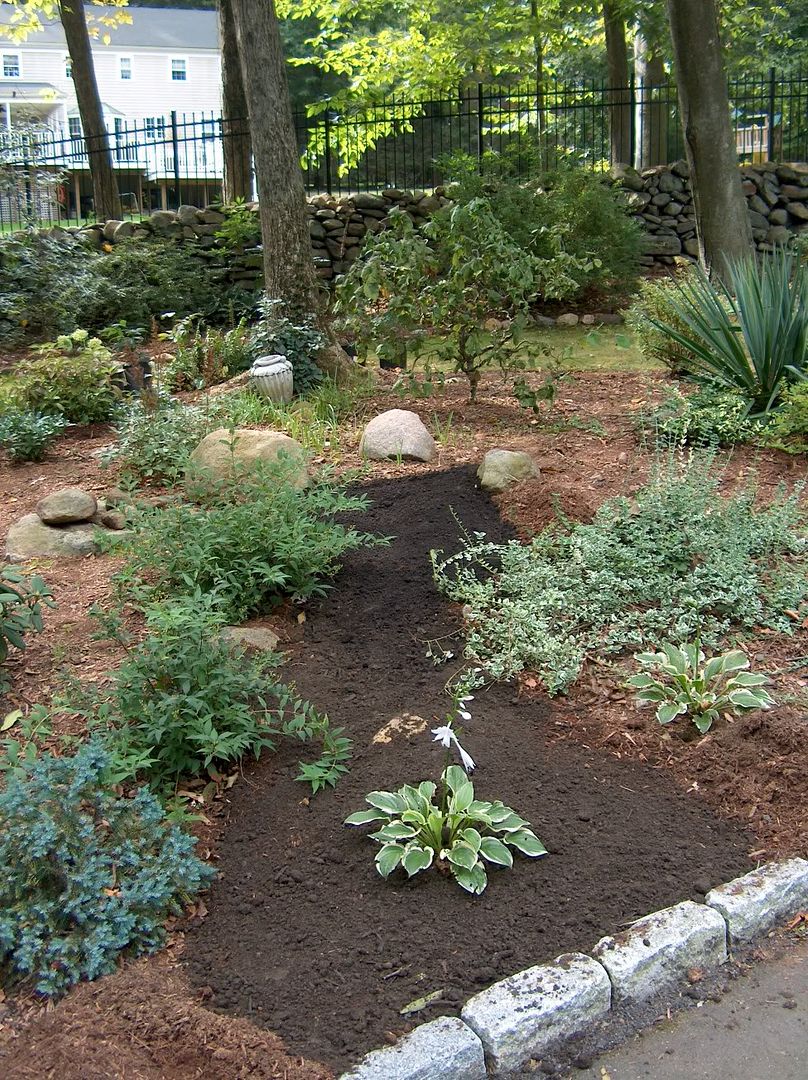 and put back all original mulch: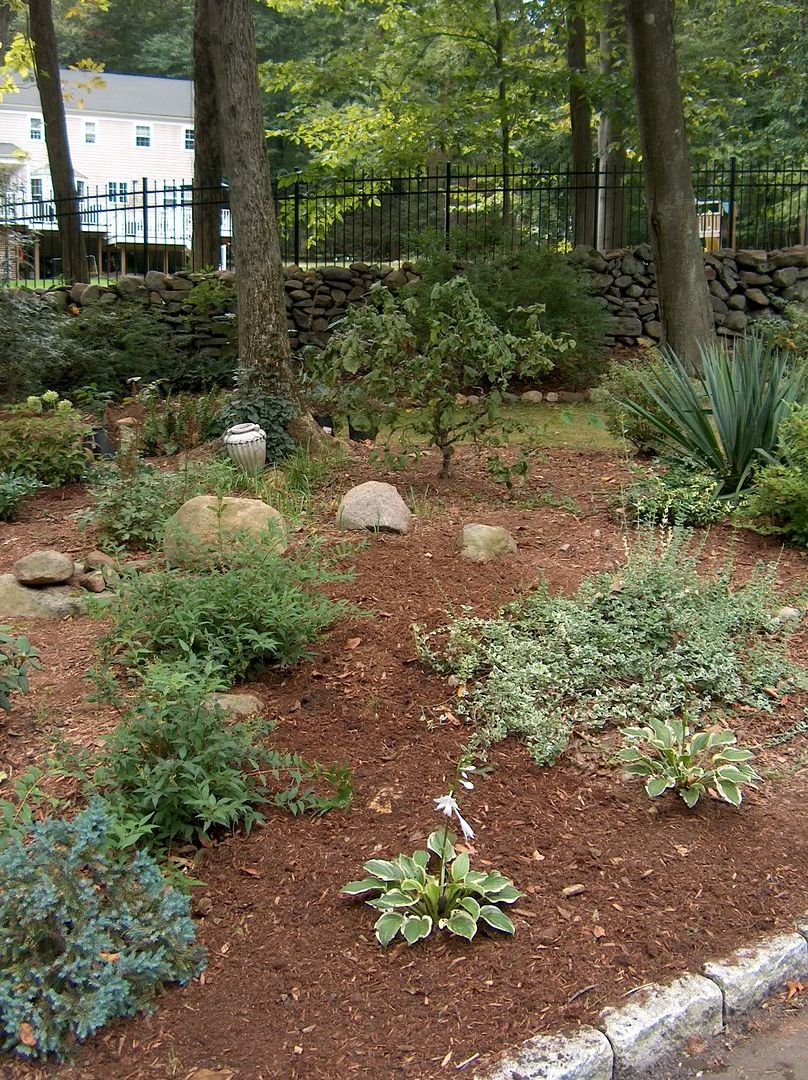 Done. 400 bulbs were 'planted' effortless in less than 45 minutes.