Trouble Forcing Pineapple
Hello,
I have a potted pineapple that I've had for somewhere around three years now. I would think that it is mature enough to fruiting (45-50 leafs, I would say), but even if it's not it's getting overly large and so I'd like to fruit it before it gets any bigger. The offending plant in question: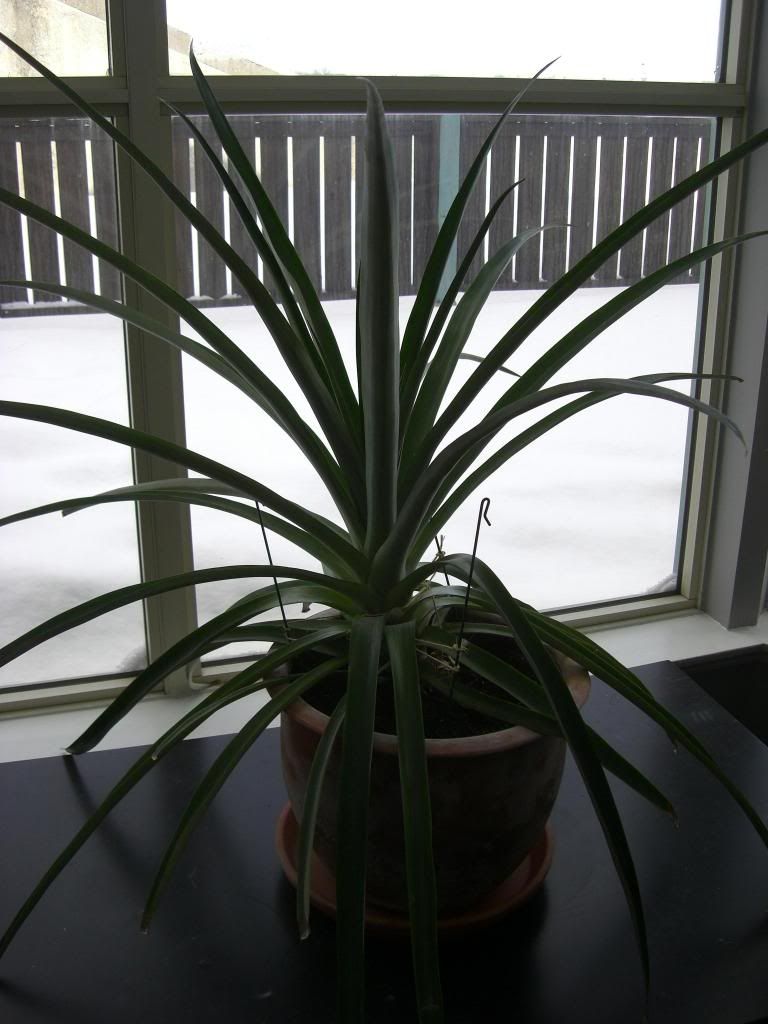 I have read what people suggested in other threads, and have tried a few variations on the apple method. I have tried just sticking a ripening apple in the crown, putting a slice in the crown, putting several apples in the crown, and putting apples in the crown with a garbage bag wrapped around it to keep the gases in. Still nothing!
I have also read that calcium carbide pellets will force it, but to my knowledge it is not available for purchase in Ontario (if anyone knows otherwise, please let me know!).
Does anyone know of any other good methods for forcing a stubborn pineapple? Is there something I could have been screwing up in my various attempts?
Since I'm already posting about it, the only trouble with this plant has been that the tips are constantly browning:
This has been going on for nearly the entire life of the plant. What would cause this kind of die off? Is it normal?
Thanks for your help!