Lindneria clavata
bluebonsai101
(6a PA)
October 26, 2008
I got this bulb a couple of months ago from a South African import venture I organized and it thinks it is summer so it decided to grow and bloom.....not really what I had in mind, but what the heck!! This used to be in the genus Pseudogaltonia and according to some web sites it was maybe going to be lumped into Ornithogalum, but according to the guy I got it from who publishes in scientific journals on plant nomenclature it is now in the genus, Lindneria.
Here is the bulb....pretty massive: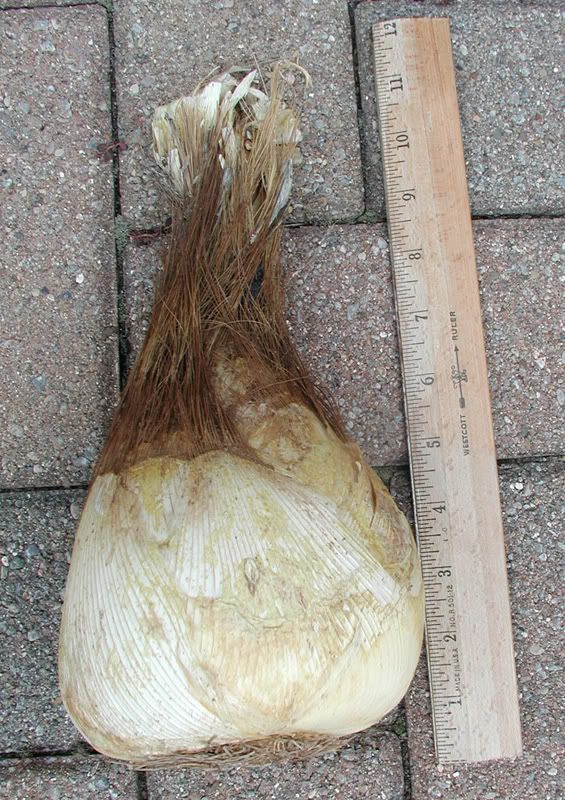 Here is the flower spike last week: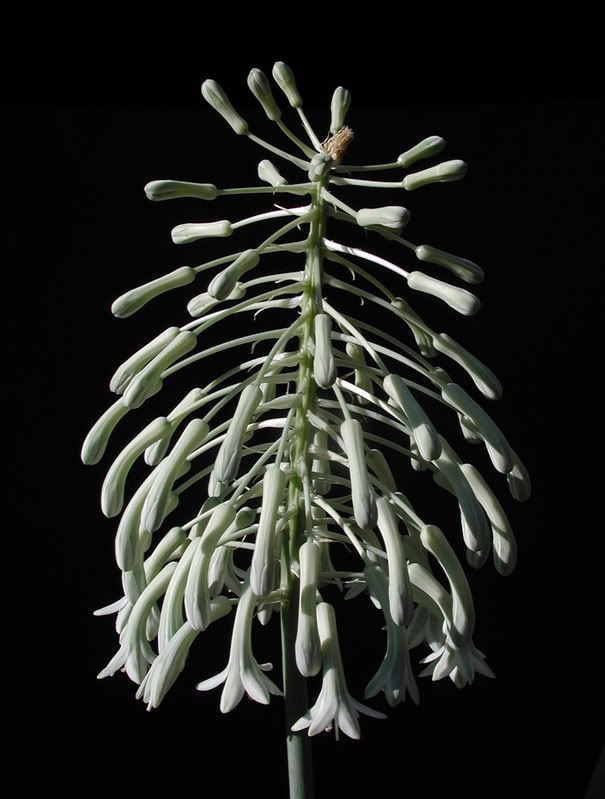 And here it is today: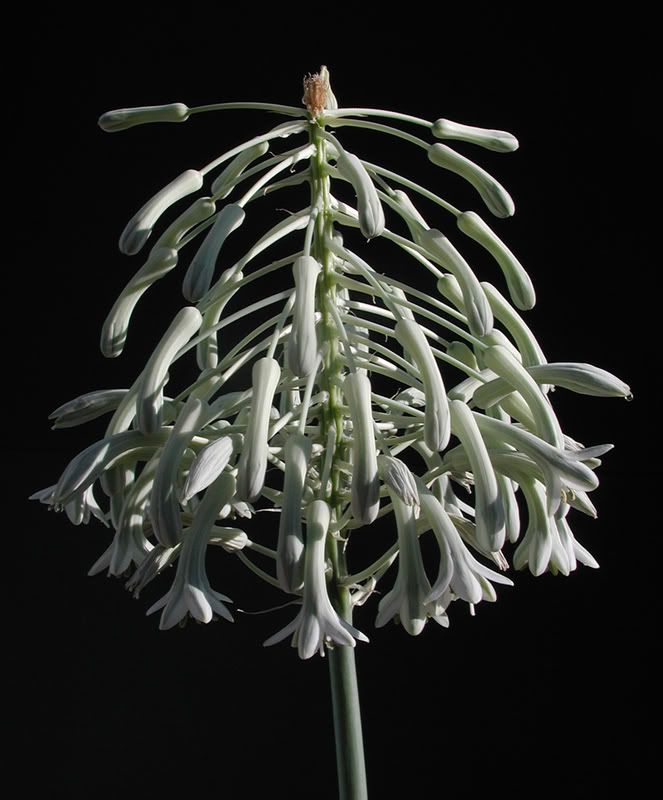 The flowers start out facing up and then droop before they open and then after they are done flowering they actually lift back up again which is weird.
There is only one pic of this on the internet that I could find and it is obviously not nearly as large a bulb given how many more flowers mine has. Could be my rarest bulb acquisition so I thought I'd share :o) Dan