looks like some of my spaghetti squash are not spaghetti squash..
ameera
(z11 Dubai)
February 17, 2013
So... I planted 4 spaghetti squash seeds I got in an international seed exchange over at the growing tomatoes forum...
Looks like they got cross-pollinated. I have one squash each on 3 of the vines.. 1 is spaghetti squash I think since it is yellow but the other two are green- different shades too... I am sad they aren't SS but at the same time it will be fun to find out what it is.. The 4th plant I won't find out for a few days..I think I successfully pollinated one flower yesterday...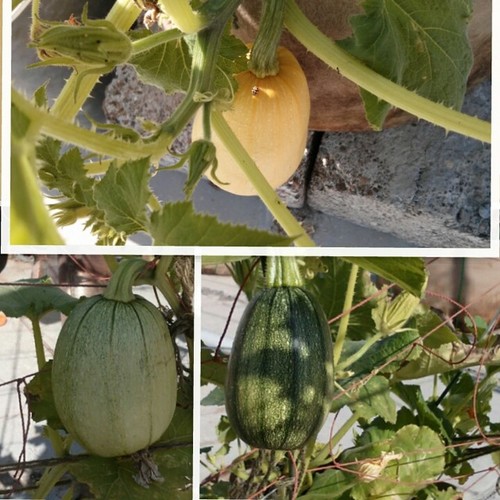 This post was edited by ameera on Sun, Feb 17, 13 at 4:54