A picture tour of my tomato and veggie garden
sprtsguy76
(Santa Clara Ca. 9b)
April 28, 2011
All planted in the 511 or a slightly peat modified version for the swc's. Enjoy!
Tomatoes in 5 gallon buckets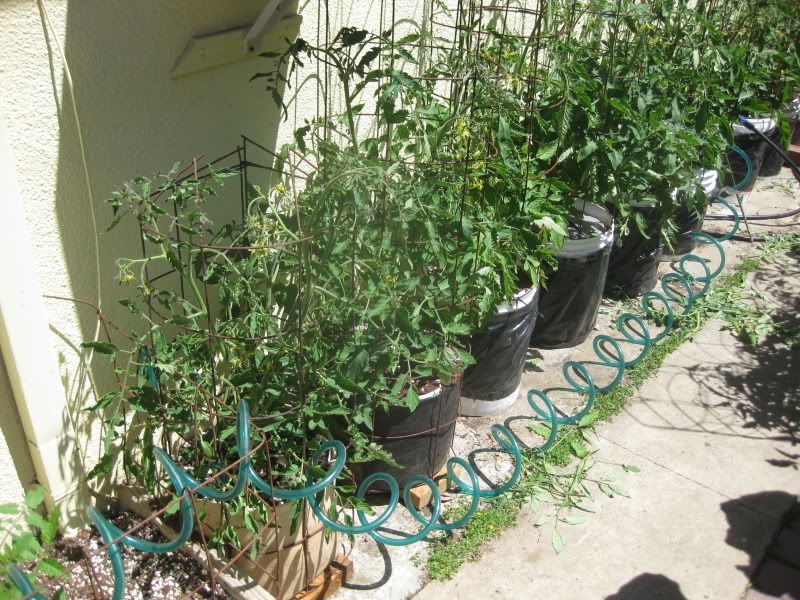 Hanging 4 gallon buckets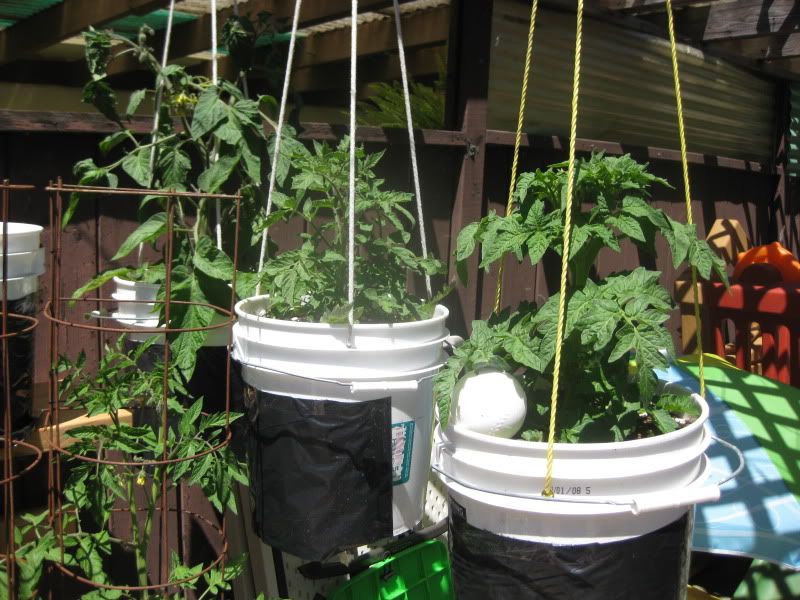 Dwarf project tomatoes
Tomatoes in 10-18 gallon totes
A mix of tomatoes n peppers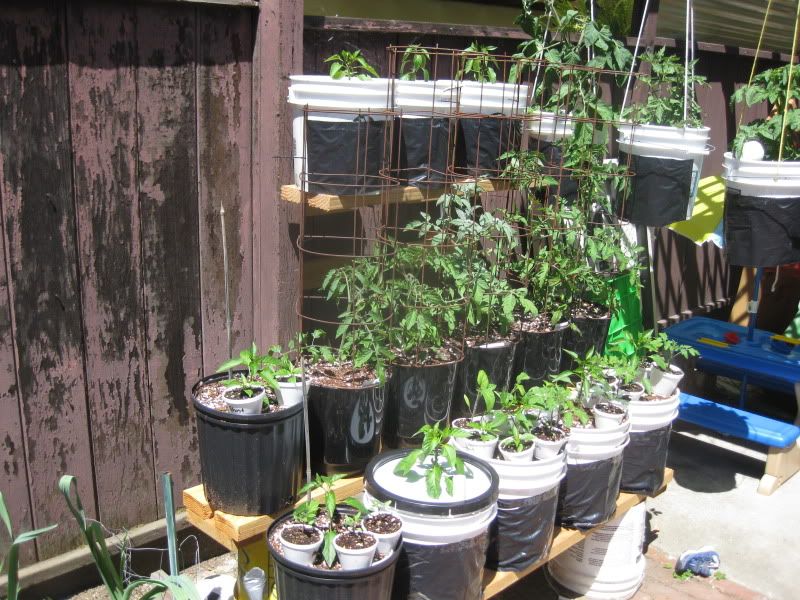 Sweet Peppers in swc's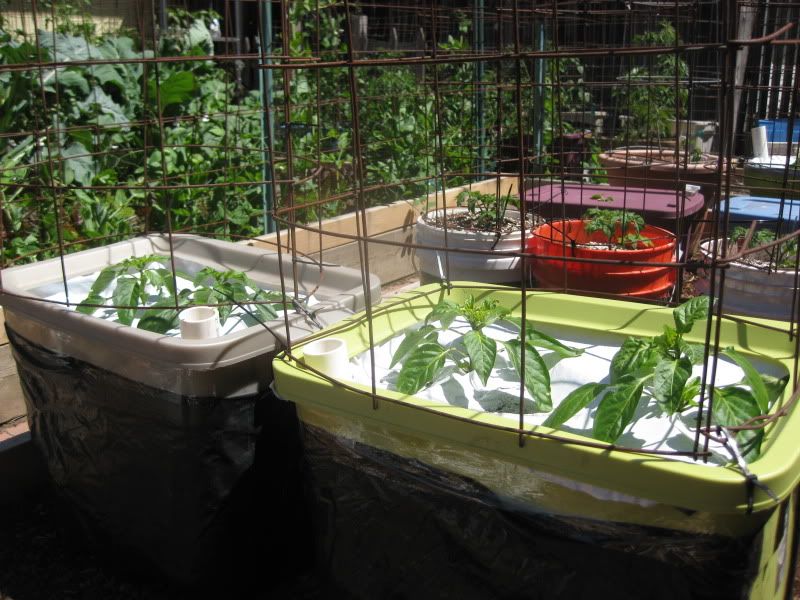 Cukes in a mini swc bucket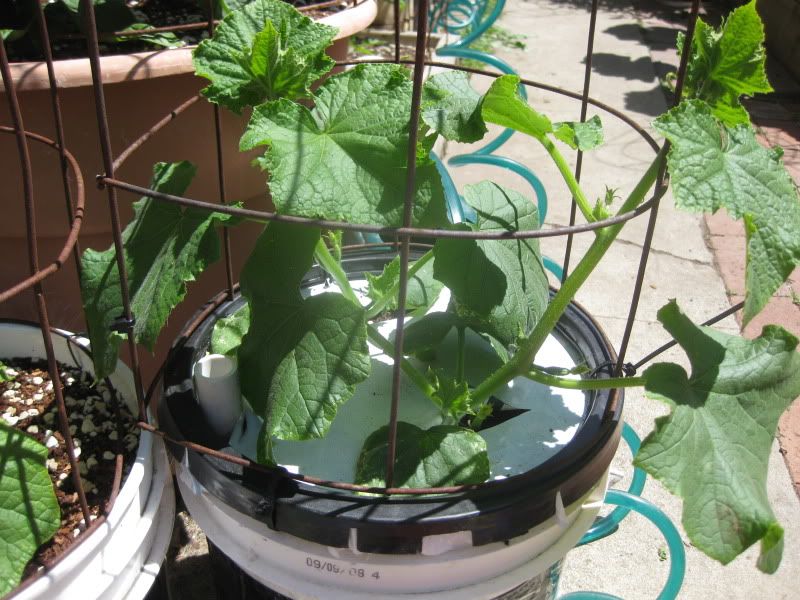 Baby Butter Lettuce
Fruit set!
Brandywine Sudduth in a 15 gallon pot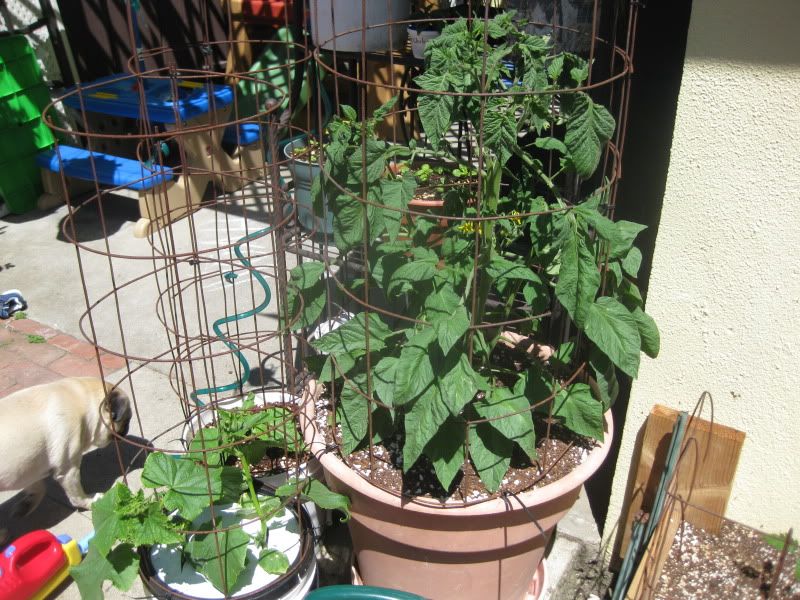 Basil for all of those tomatoes
Damon