I'll call it a water dial....
DaMonkey007
(10b - Miami)
April 1, 2012
Hey Folks!
So I'm sure you've all found yourself standing in front of one of your plants, saying to yourself "Now, when did I water this last?". Even if you check the soil moisture regularly with a dowel, it's nice to know when the last time you water was, right?
I set out to solve this problem for myself, using stuff that I already had laying around. This is what I came up with, I hope you like it!
First, I grabbed one of these label stakes...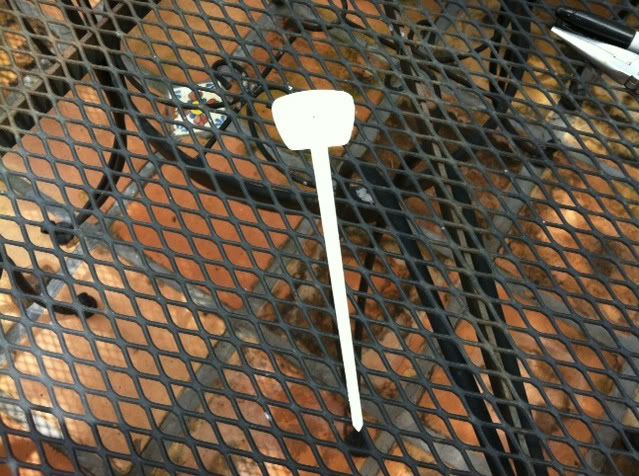 Then drilled a small hole in the middle...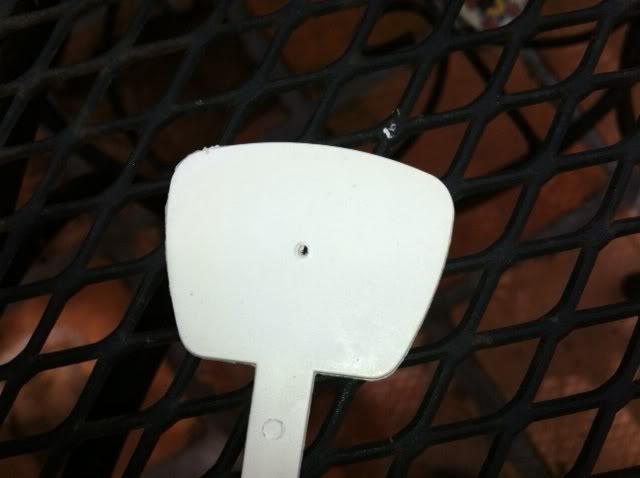 Next, I placed the days of the week around the hole in a clock like fashion...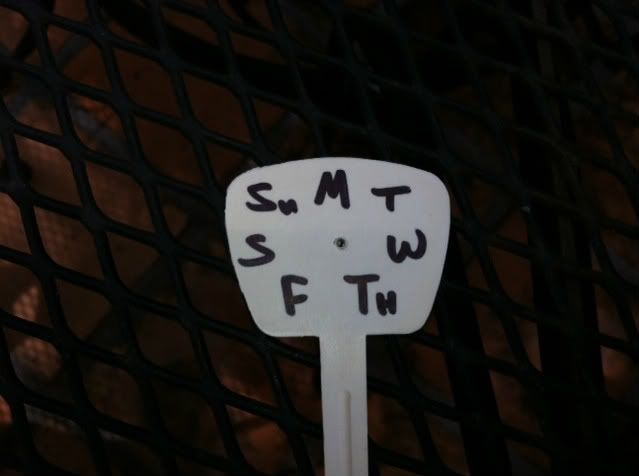 For the hand, I just opened up one of these little eye hooks, like so...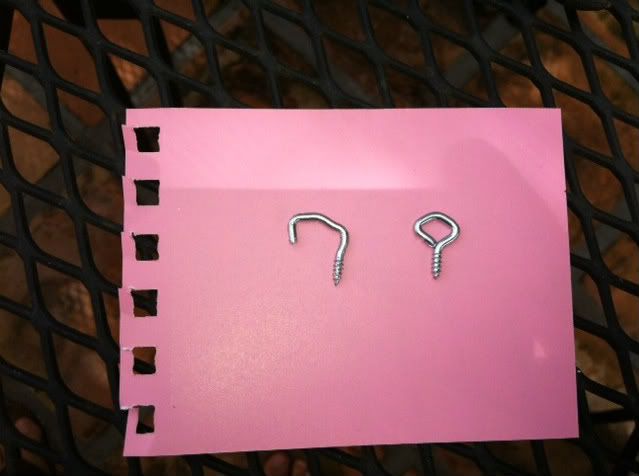 Screw in the hook, stick it in the soil, and point it to the last day you watered, Saturday in this case...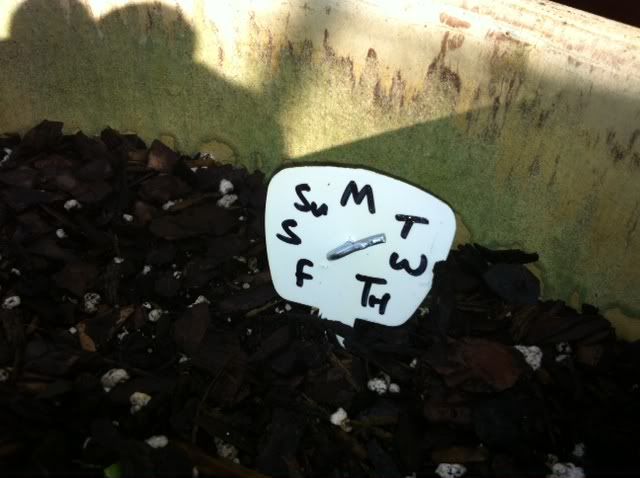 Then, next time around, spin it to Tuesday (or whatever), and so on.....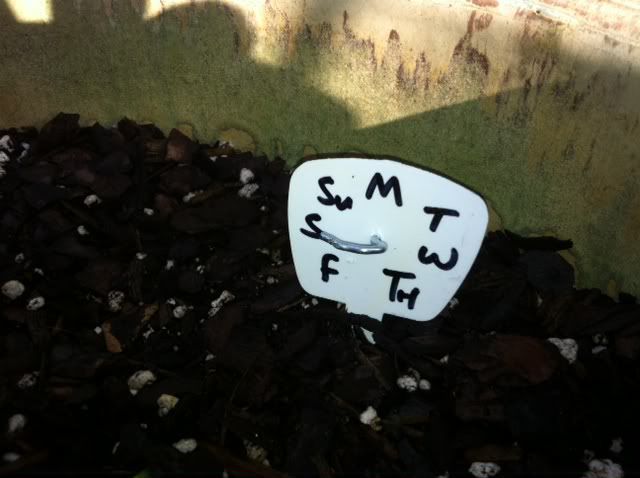 Voila! My home spun "water dial"!!! Never forget when you watered.....ever again!!!!
LOL!
I love it!!
PJ