They Could Be In Containers 2...
It's still too early to place containers outside, but these lovelies could be grown in them, if a gardener so chose...
A few views of what's happening in my yard... enjoy!
Cute little Daffodils...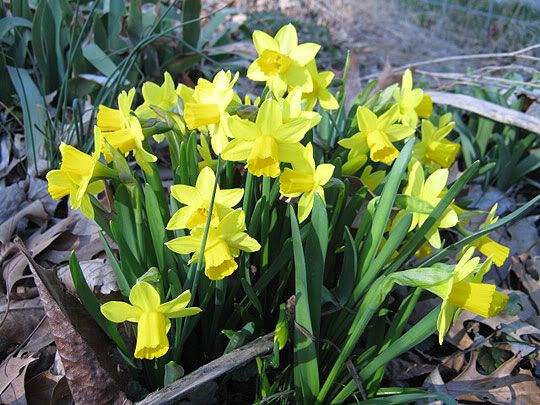 A larger, lighter variety...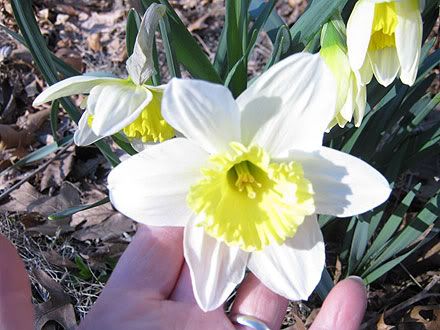 Hyacinths beginning...
Scilla...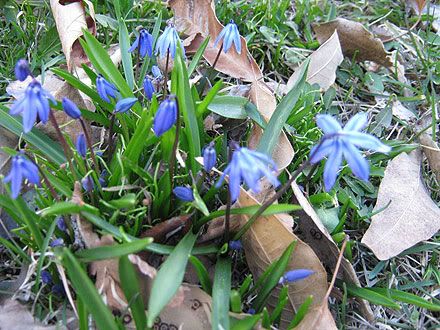 Muscari...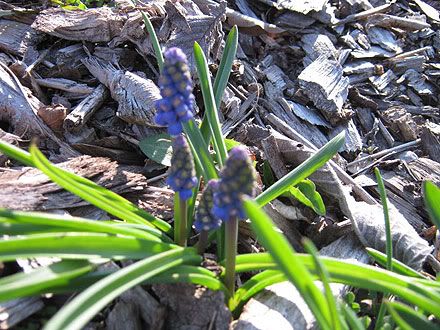 Notice the buds starting on the ground cover rose these Daffodils are peeking through...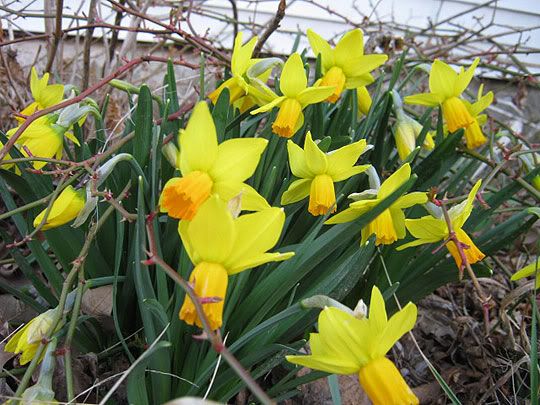 The beautiful colors of the male peacock plumage... a spring occurrence...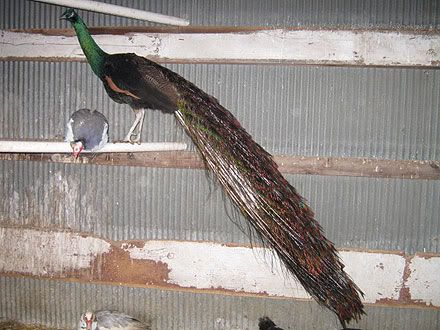 And here he is with one of his mates...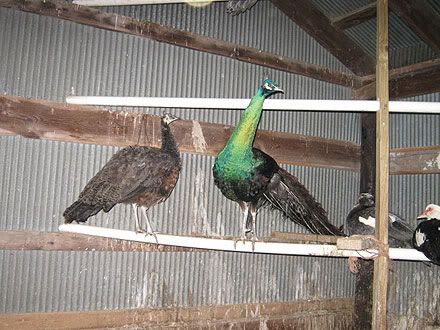 I can never get him to display his tail feathers on cue, but you can see hints of his gorgeous coloration in the photos.
Soon, it will be time to wheel out the large patio pots on the dolly, position them where they'll look nice, and fill them with annual arrangements or a combination of perennials and annuals. And soon, the female peacocks will begin to lay their eggs... we're hopeful of little ones this year!
Hope you enjoyed a quick walk around my yard... where containers soon will add to the landscape!
Happy Gardening!