Giant Chainfern potted in 5-1-1 (pics)
greenman28 NorCal 7b/8a
April 2, 2012
Good morning!
Well, three years later and I finally up-potted my Chainfern - Woodwardia fimbriata.
This time, I didn't remove any roots (nor did I have to dig out rocks or styrofoam peanuts,
as I had to last time!). I simply roughed up the old mix along the sides and edges, and then
filled around the root-mass with fresh mix. The timing was perfect, as it rained for two days
after the potting and really saturated the mix.
The Mix:
This time, I made a mix approximating Al's 5-1-1 by using Fir bark as my base, very coarse Perlite,
a small fraction of the last of my Turface, and finally a small fraction of Foxfarm's Ocean Forest soil
as my "peat" ingredient. I included a reduced amount of Dolomitic Lime and Osmocote.
The following two Threads show previous pictures of work that I've done with this wonderful fern.
Al's 5-1-1 for ferns.....thumbs up!
Giant Chainfern - Spring 2009 re-pot (pics)
First, a before pic of the Chainfern in the old container: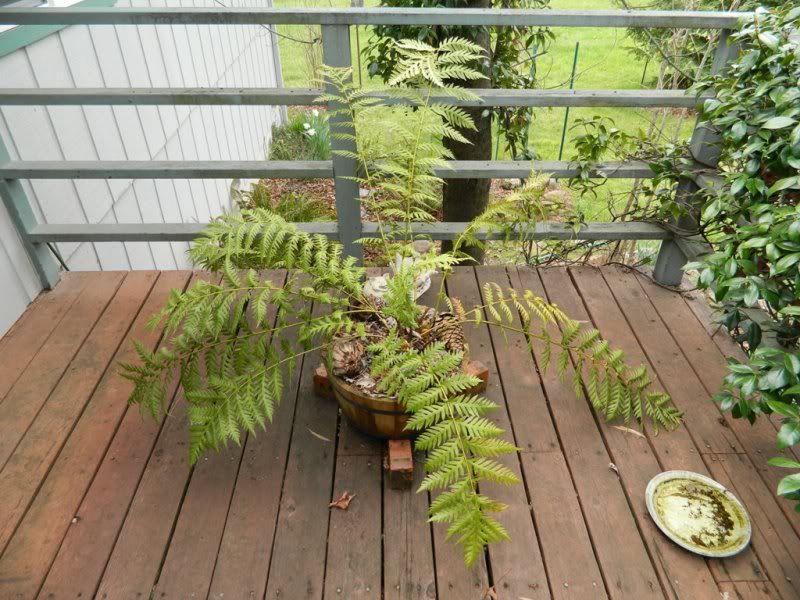 Fronds unfurling and telling me to hurry up and re-pot!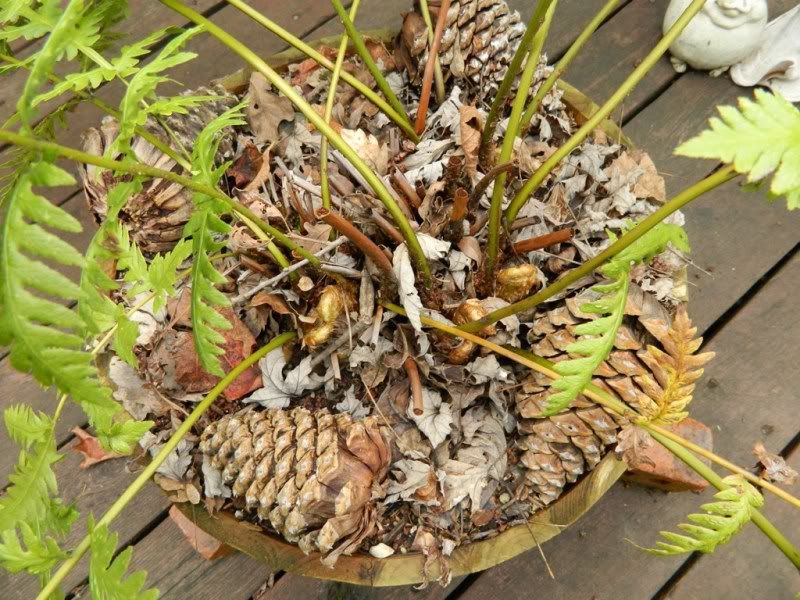 The new container - a whiskey half-barrel that cost me $30: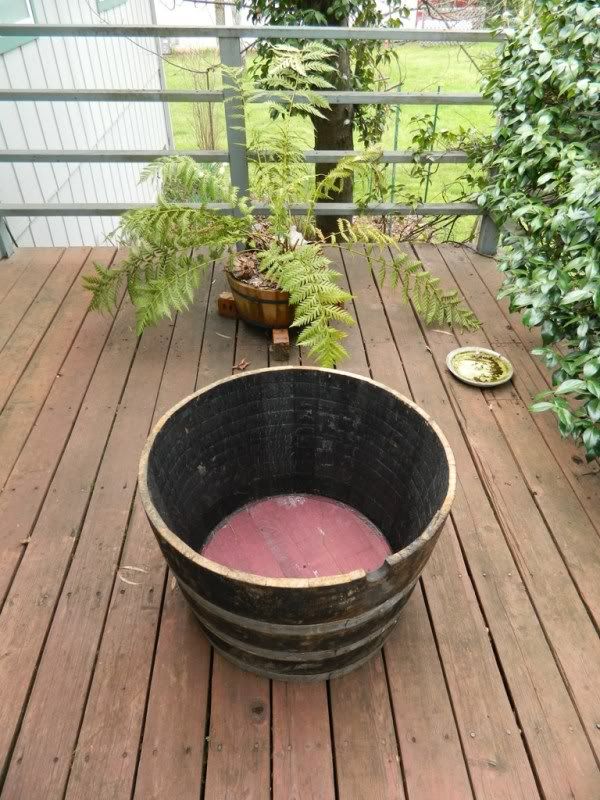 Drilled some drainage holes with the olâ bit and brace: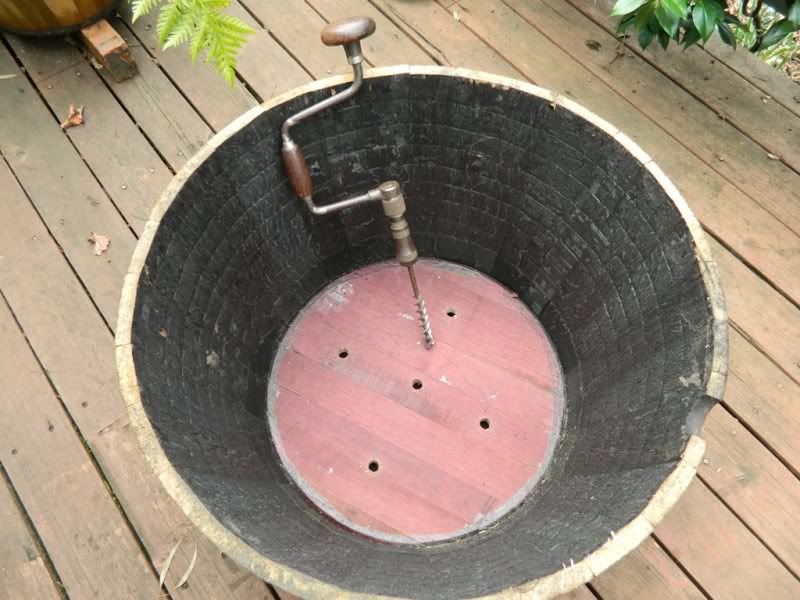 Dumped my ingredients into a wheelbarrow:
Mixed the ingredients thoroughly (pic doesn't show the Ocean Forest added yet):
Overturned some 1-gallon pots in the bottom of the barrel to help reduce the volume: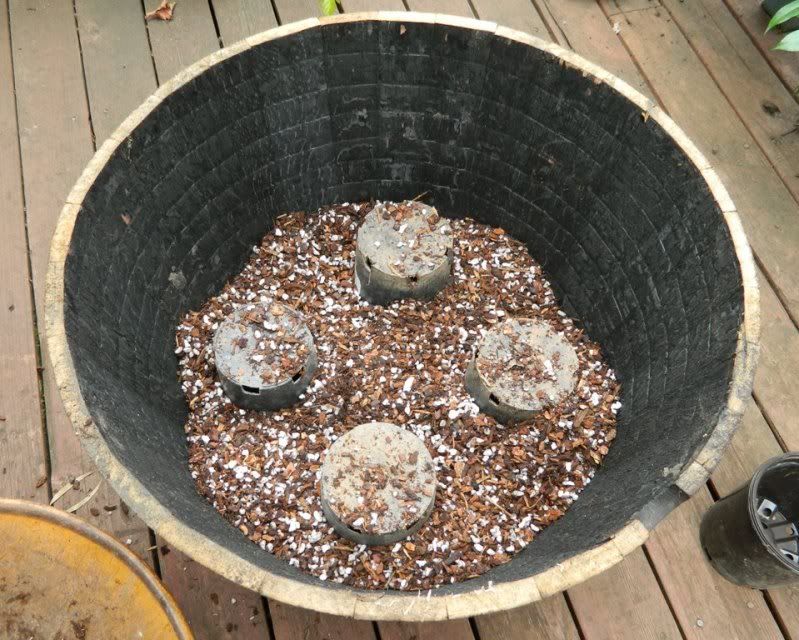 Filled the barrel to the proper height, slipped the fern out of its former container, and plopped it down. Roughed the sides, and filled:
Potted: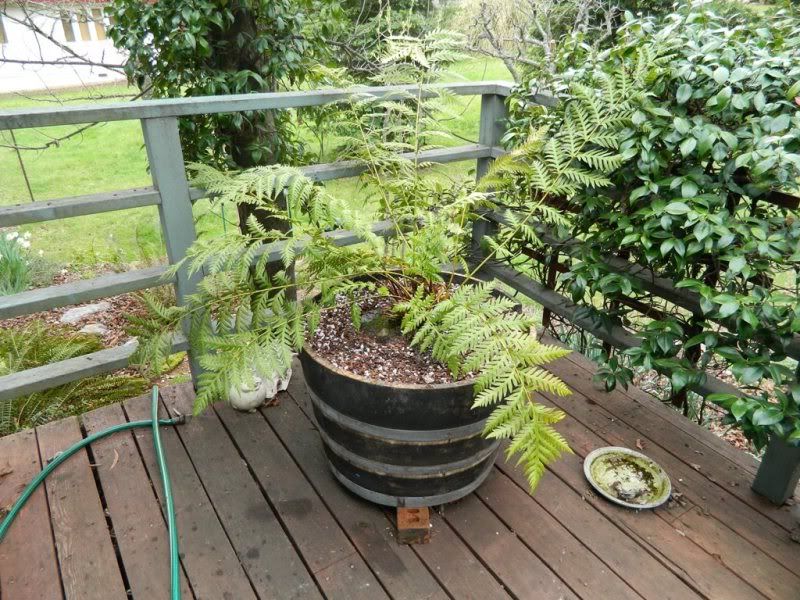 Lastly, I added a layer of Fir bark as mulch (and to help hide the Perlite):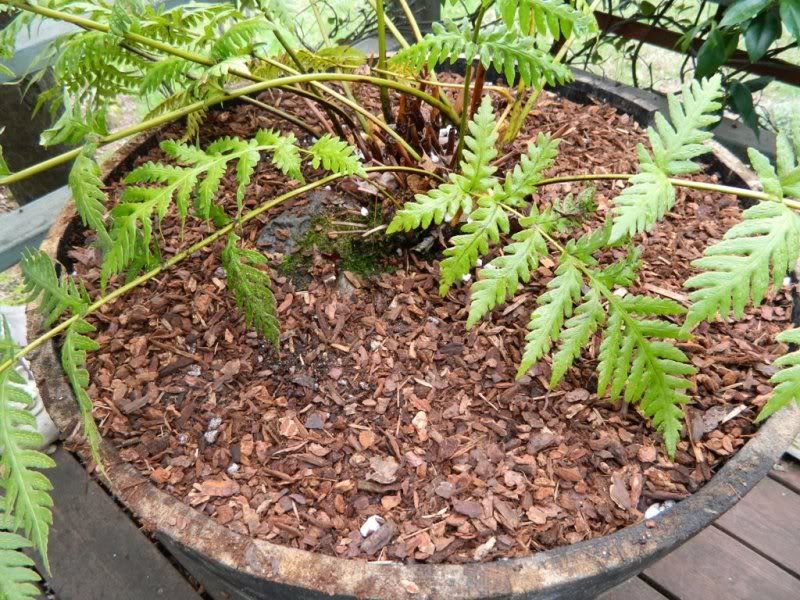 Josh