I can't believe I can get all I want!!!!! Here's a photo.
meyermike_1micha
(5)
April 21, 2009
I just found out today, that after all these years living here, there is a lumber grinding and bark mulch producing company less that a half mile from my house!!
This is what I can get....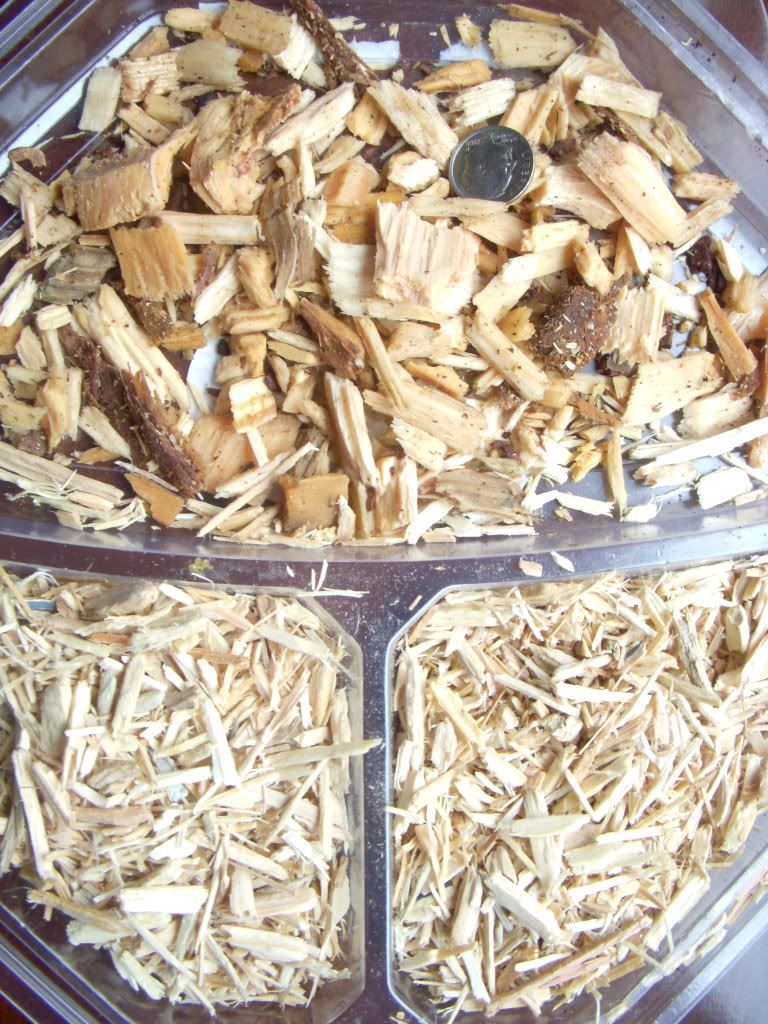 What even makes it more special, is that my frineds father has owned this company for years, so I can get all the uncomposted pine bark I want!! I don't know why this never came up in any of our conversations till now... Unbelievable...
I have a few questions though.
Which size would you use?
And can I just mix both sizes together to get even more different sizes?
I can also get maple fines, birch fines, oak fines and so on.
Why is pine used more than these other woods? Can any of these other wood fines be better than pine?
My frined told me it takes alot longer for maple to decompose.
And will I have to use higher amounts of nitrogyn, since decomposing wood can deplete it out of the soiless mix, or will just a good fertilzer such as FP do fine?
I hope you all find a good source, don't give up...I feel bad for anyone struggling to find uncomposted pine bark..