Problem Dirt Strip! Need Suggestions!
Suzi AKA DesertDance Zone 9b
January 29, 2014
We bought a house built in 1987 and we are the 3rd owner. The terrain is rocky hillside. The house went into foreclosure once, and was sold short the next time. It suffered serious neglect by the previous owners.
The dirt strip is next to a border of railroad ties. Those STAY because they are holding up the dirt so the home doesn't slide down the hill. We would like a 1.5' planting bed next to the ties to make a soft floral break against the ties..
We rebuilt the many rotting view decks. We didn't do anything to the concrete patio. It's old concrete and it shows it's age.
We need suggestions on how to tie the various textures together without spending too much money, and at the same time, cover that dirt strip.
This is a view of the east end, facing west. We are not sure where to begin the front yard and end the dirt strip.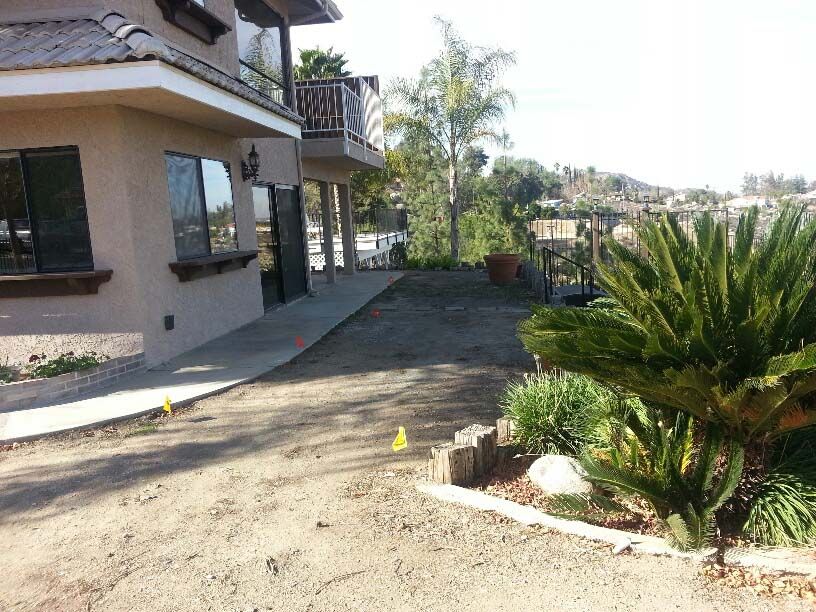 This is looking up from the pool deck, facing east toward the front yard.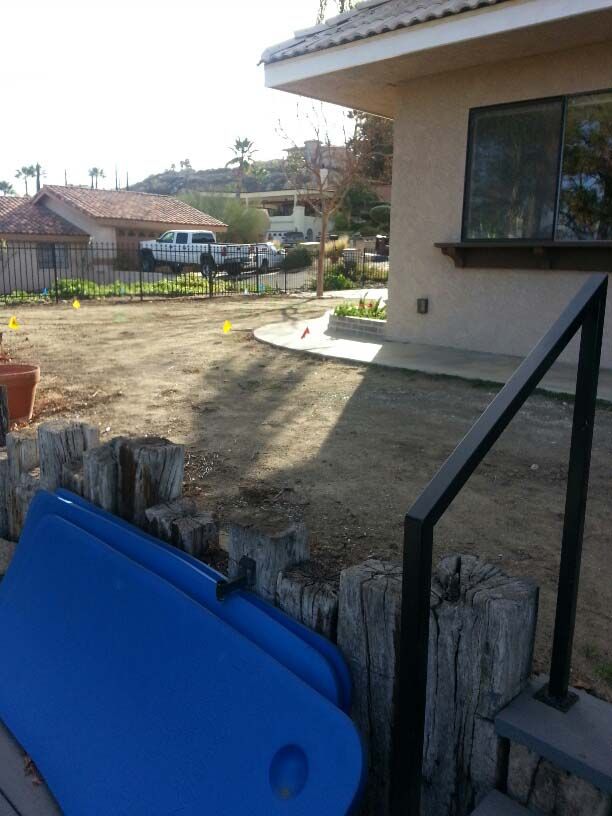 This is looking down as the strip turns the west corner. You can see the pool deck descending to the lower drive.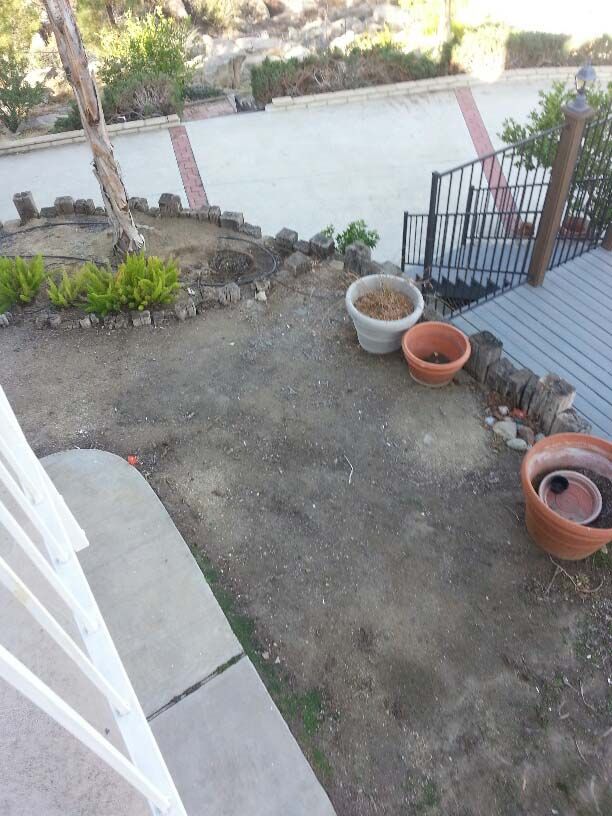 These are the pavers leading to the pool deck looking North East.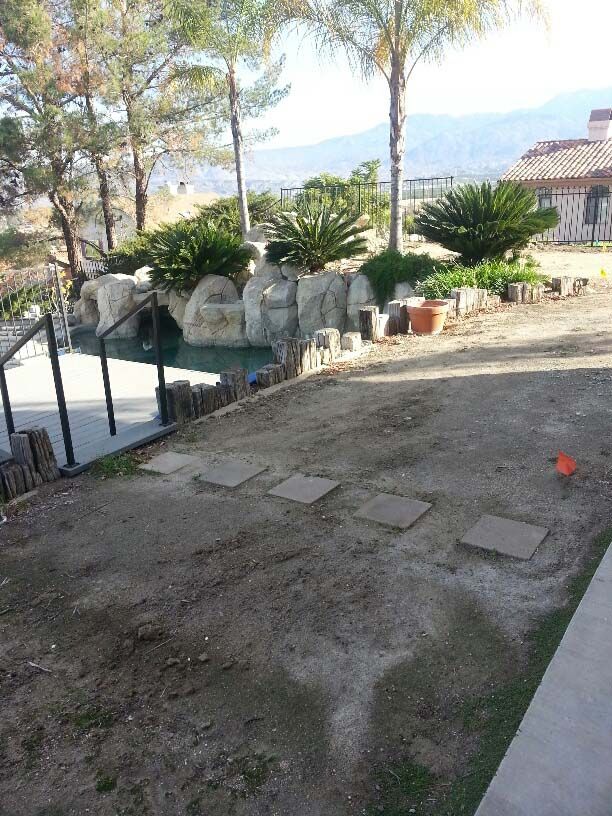 This is the South West side where the dirt encounters the BBQ deck and is shown next to the concrete patio.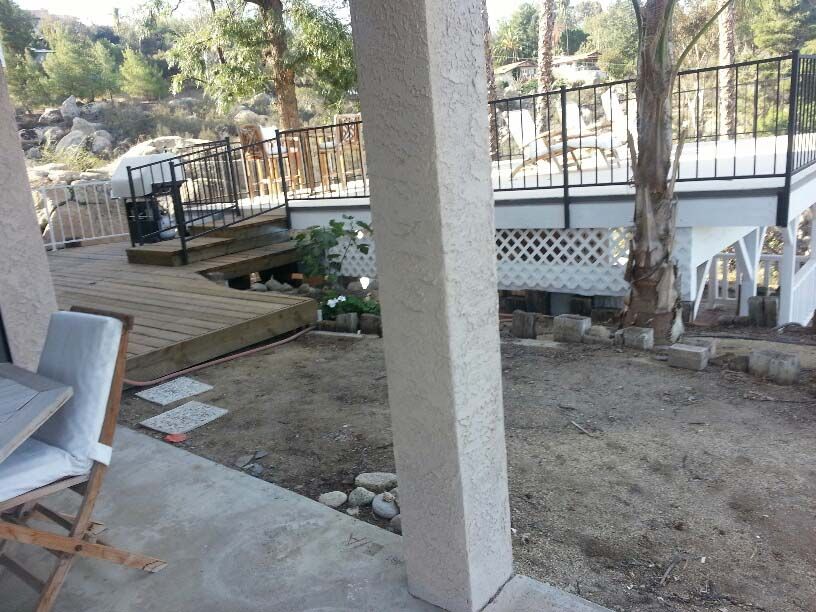 This is the patio with dirt surrounding it.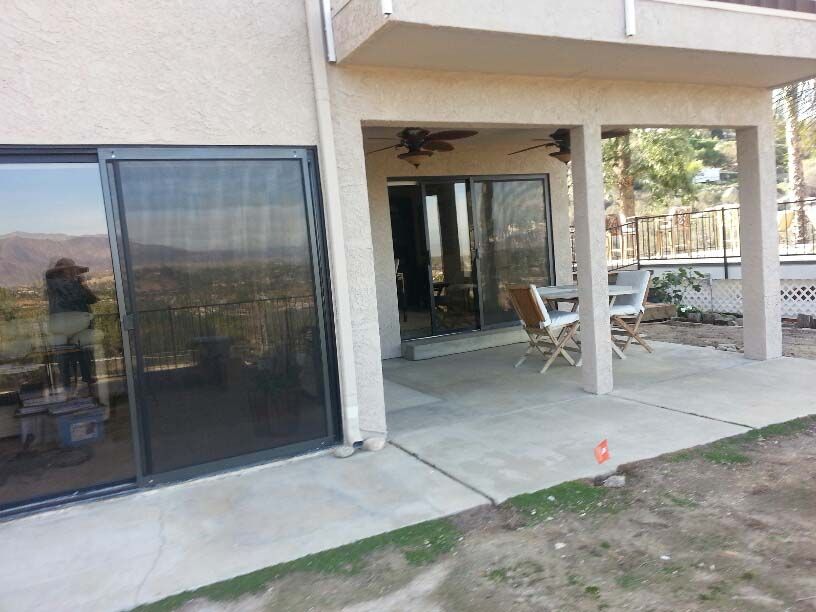 Hubby doesn't like the look of ground cover between pavers because of weeds and maintenance. He's not lazy, but our vineyard and orchards keep him busy. Think low maintenance solutions please :-) He might be convinced if you have a really good suggestion.
Grass is NOT an option. Hubby does not want to water or mow, plus there is no way to keep local rabbits from dining on it.
Yes, the front yard needs work also. Just dirt. That's another thread at another time.
The concrete sidewalk and patio is 34' long. The dirt strip is 9.5' wide, and varies by a foot or two on curves. The strip has morning shade and afternoon sun, but at certain times of year, that varies also.
Looking forward to your ideas!
Suzi