Design suggestions for renovating older front yard?
alygal
(PacNW z7)
February 13, 2011
We live in a 1951 cottage ranch style home. I believe the lawn is probably original to the house given the lumps and dips. Being busy with kids there's been some "deferred maintenance" to our front yard but with the youngest at age 19 it's now time to renovate. We do have some ideas but we love to see what ideas people here come up with. So often you all come up with a totally fresh perspective.
The front yard area faces west and there is sun from about 9 am to 3:30ish coming from the south (left side). There are some Douglas Fir trees across the street which cast an open shade in late afternoon.
Ideas: reduce size and scope of the lawn, creating more of a "green lake" surrounded by borders in which we would plant some natives and small shrubs/perennials that do well in my area. We are also incorporating plants for birds. No particular color scheme in mind...but we are fond of the Asian/Pacific NW look
I did get a bid to have the work done professionally but I can't afford it, so I plan to do as much as I can myself with husband helping. We've already taken the laurel hedge down by half and chipped the waste to use in garden paths by the chicken house area
Have added photos here.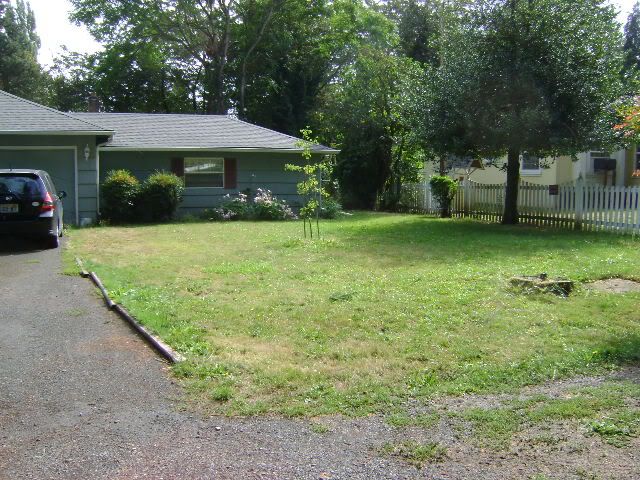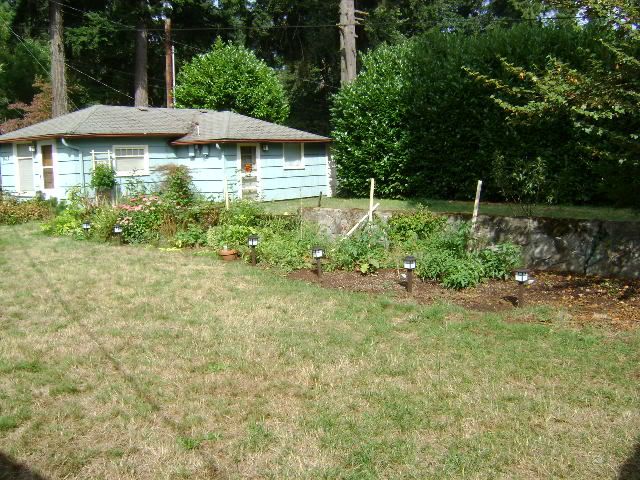 This is from front porch facing out towards our small MIL cottage.