Building a raised bed on lawn, and getting good production from t
jonhughes
(So.Oregon)
February 5, 2013
Hey there,
My name is Alli. I found you on the garden web forum place. First off, your garden pics are amazing!
I am a first time gardener with absolutely no experience. I pretty much know nothing about gardening and have no one to really teach me hands on.
I was thinking about doing a couple raised beds this year for veggies and herbs and I had a few questions.
I live in western Massachusetts, if that makes a difference? My lawn was built on top of a swamp so I'm told, so the dirt is a bit sandy. My questions are, what would I fill in my raised bed with? Topsoil or organic matter or fertilizer? I want to keep it organic.
I'm sorry if you're busy or whatever I understand. If you cannot answer my questions for whatever reason that's completely fine! :-)
However, if you have any tips or tricks for a beginner, I would very much appreciate it!
Thanks so much for your time,
Alli
Hi Alli, I will post your question and my responses to the forum (so others may glean from also)
The Title of the Post will be "Building a raised bed on lawn, and getting good production from the outset "
Hi Alli,
I'll post some pics that show exactly what I did and how I did it, and I will try to explain it as we go....the main thing for me is that you succeed , some people can get past failure , others...not so much...but we usually don't know which camp we fall into, until it's too late, so it behooves me to try to inspire you on to greatness and then hope for the best for you....
MY Opinion is raised beds are the best for home gardeners, most of us have no idea what transpired on our property before we owned it, plus the fact that loose deep soil is soooooo accommodating to most garden vegetables, if you give a plant the necessary components to thrive, it will do so, it is in it's nature.
SUN
Moisture
Room
Support
Good Soil
I planted this small raised bed (8" tall), and was producing like crazy, within a month...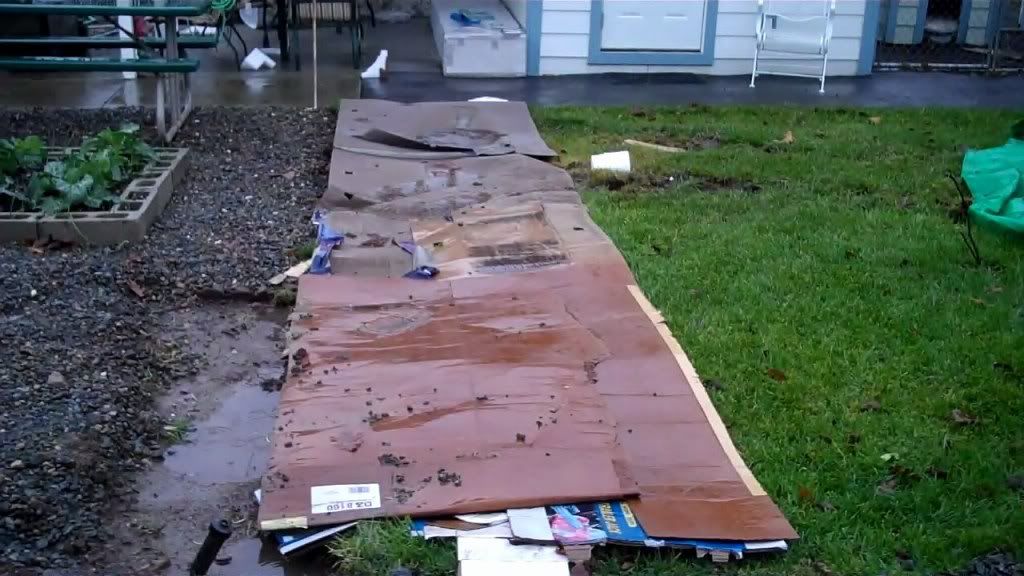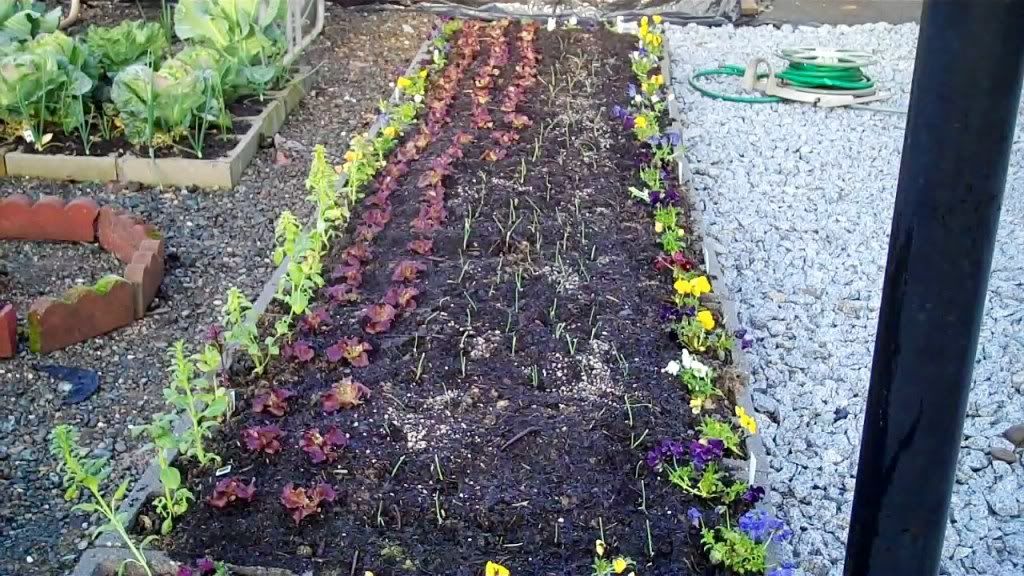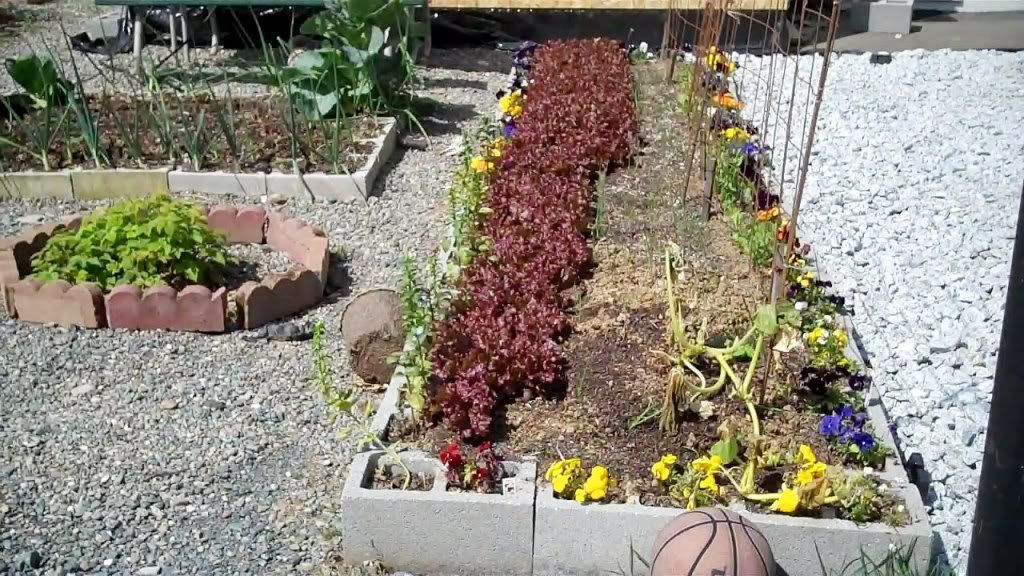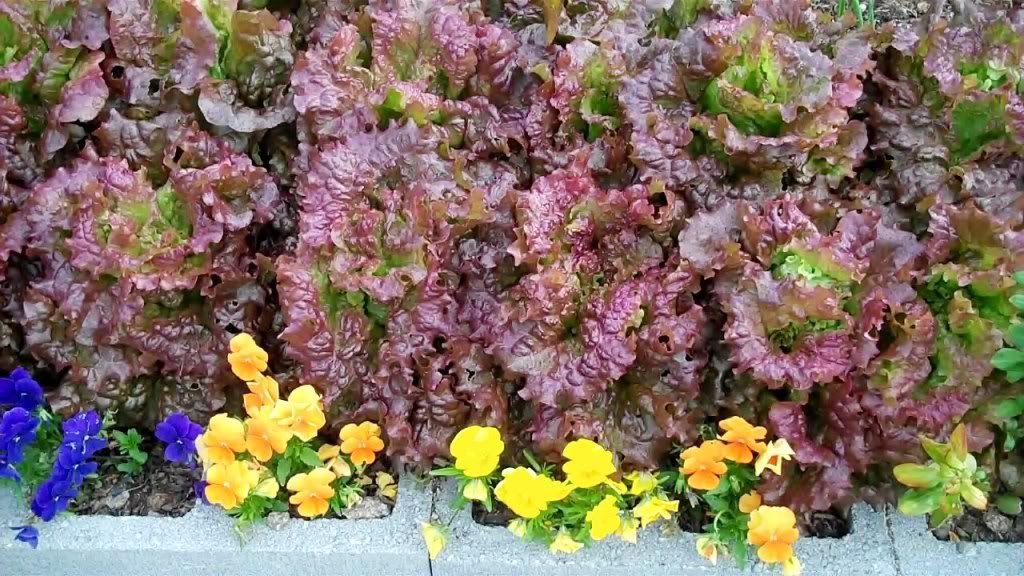 This is the lettuce that came off of that bed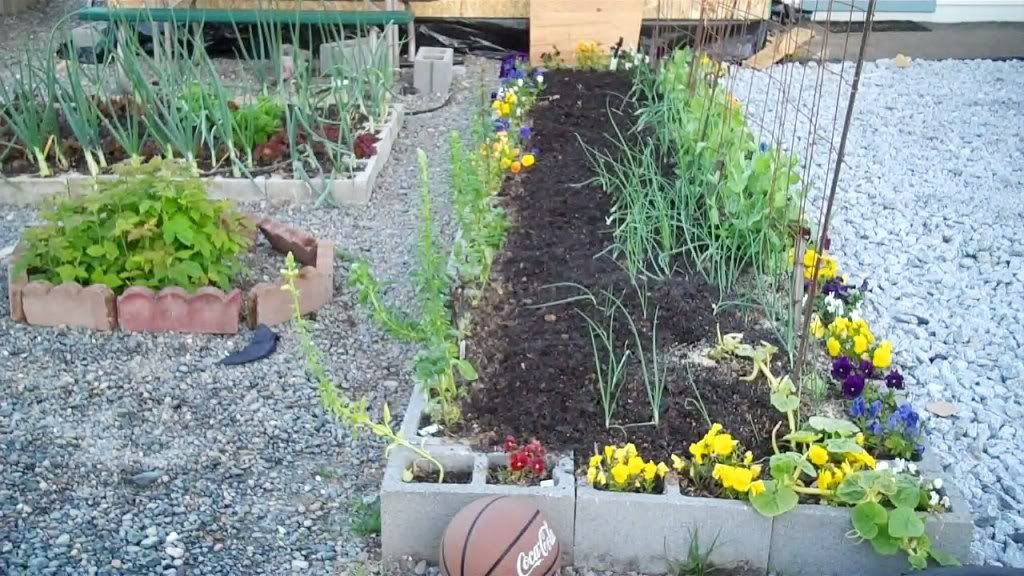 This is all from that one little bed, built and planted just a few weeks before, heading off to the Food Bank to provide some fresh Veggies to some neighbors in need.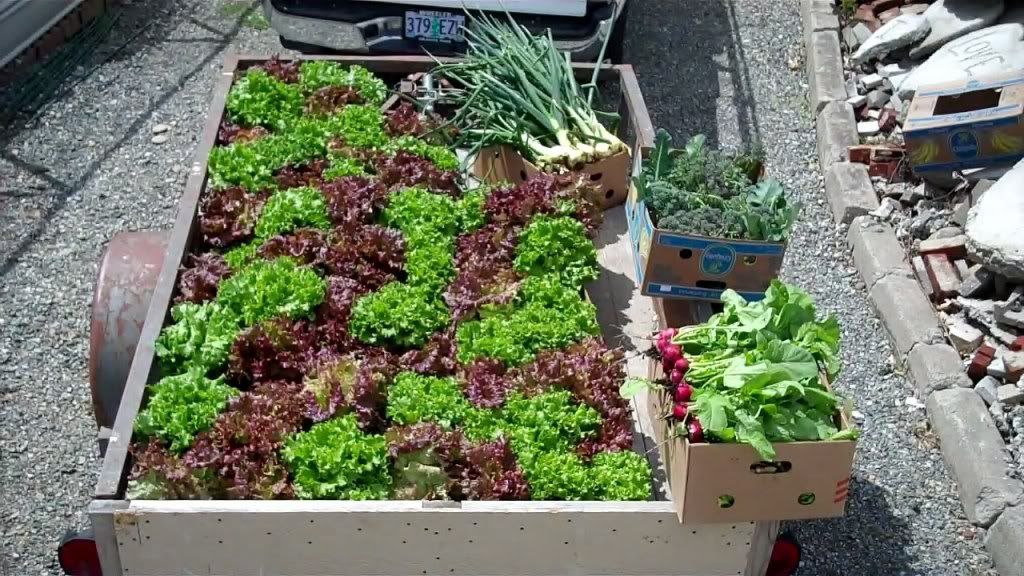 Now I am starting the "summer crops" in the same bed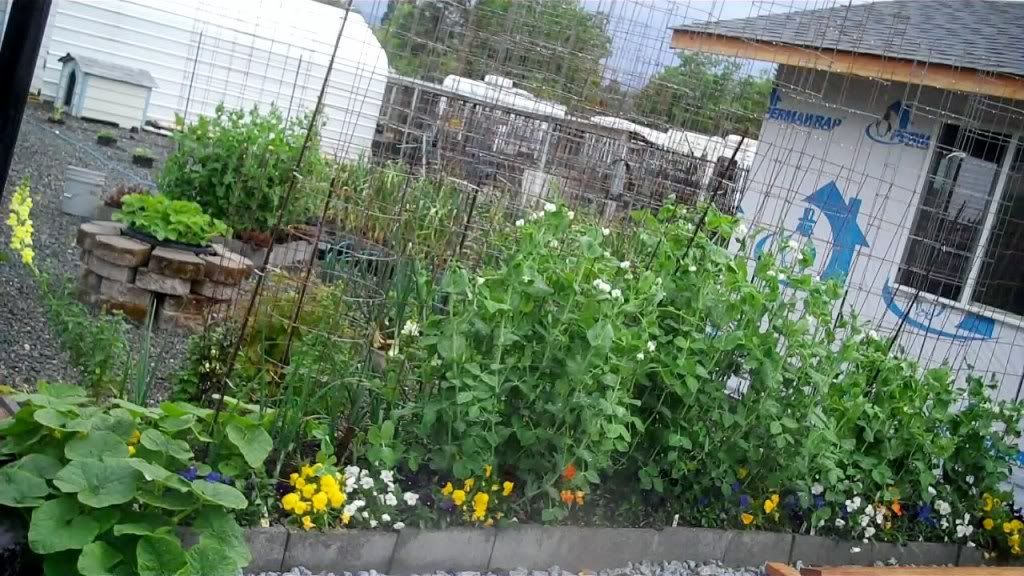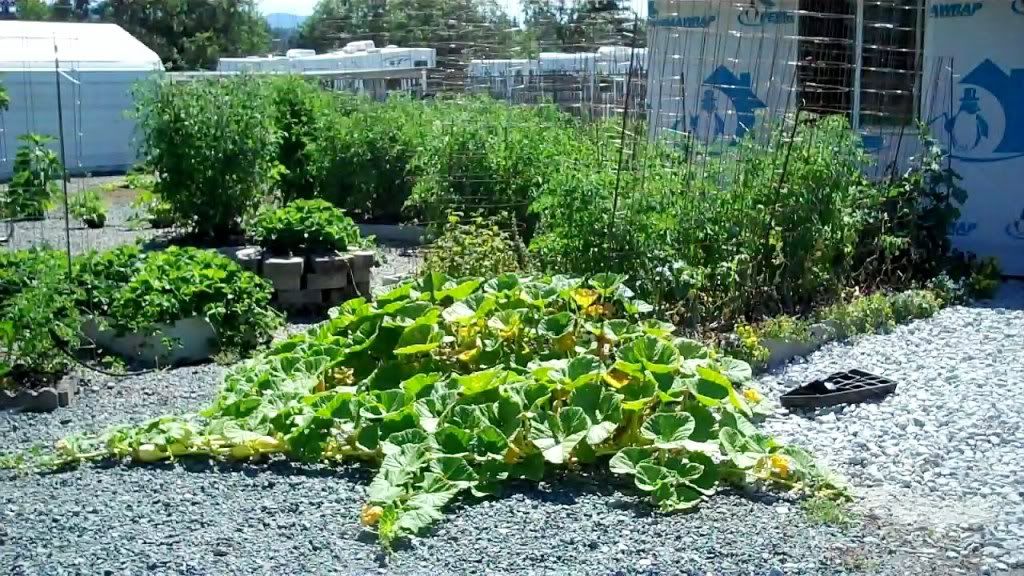 anyway...you get the point....
if you are building your raised bed right over lawn, saturate it fully, lay down two layers of thick cardboard, (totally saturated), and put down your borders, (Cinderblocks are inexpensive and last forever), and fill with your acquired mixture.
45% Clayish soil
25% Compost
10% Pumice
20% Decomposed Granite
Now, that is what I used, if you don't have these available to you in bulk (from a landscape supply company), you will need to do whatever you can with whatever you can find, You really DO NOT want to be buying pre-bagged resources, it is just soooooo expensive, buying in bulk will save you a fortune, and if you can go pick it up yourself, you save trucking charges too ;-)