NO CASUALTIES in gritty mix with succulents, what to do? Pic
meyermike_1micha
(5)
April 24, 2011
Now what am I to do? lol
I really thought I was going to lose some of my plants over the winter, since I always did growing them in anything but the gritty or 5.1.1 mixes,.
Now I am stuck with all these plants that made it, plus doubles of many I thought I would lose.
They have all done remarkably well and even the color on most of them has held true!
One of my Hummel Sunset Jades went green, because it was not directly under lights, but as for the rest, YAHOO!!!:-)
Thought I would share them with you since no one here in my area is into plants like we are, although I think a few might be if they even knew how many colors they can turn into too. Seems like the only ones we can but locally are green and variegated..Enjoy!
Not sure of the actual names of these plants, but I will do my best and in the mix is a Desert Rose that survived!
I brought them all up from the basement, and put them outside behind my garage in the warmest area for their first day. In order to acclimate them to the sun, I used a bug screen, and double layered it for the first week, then will take a layer off on the second, then the only layer will come off a week after that.
There is a group shot of most of them, then some single ones up close and personal. I always liken them to my own kids since they all have their own distinct features and markings.
Green soon to be colored Hummel Sunset:
Colored ones that have held on all winter!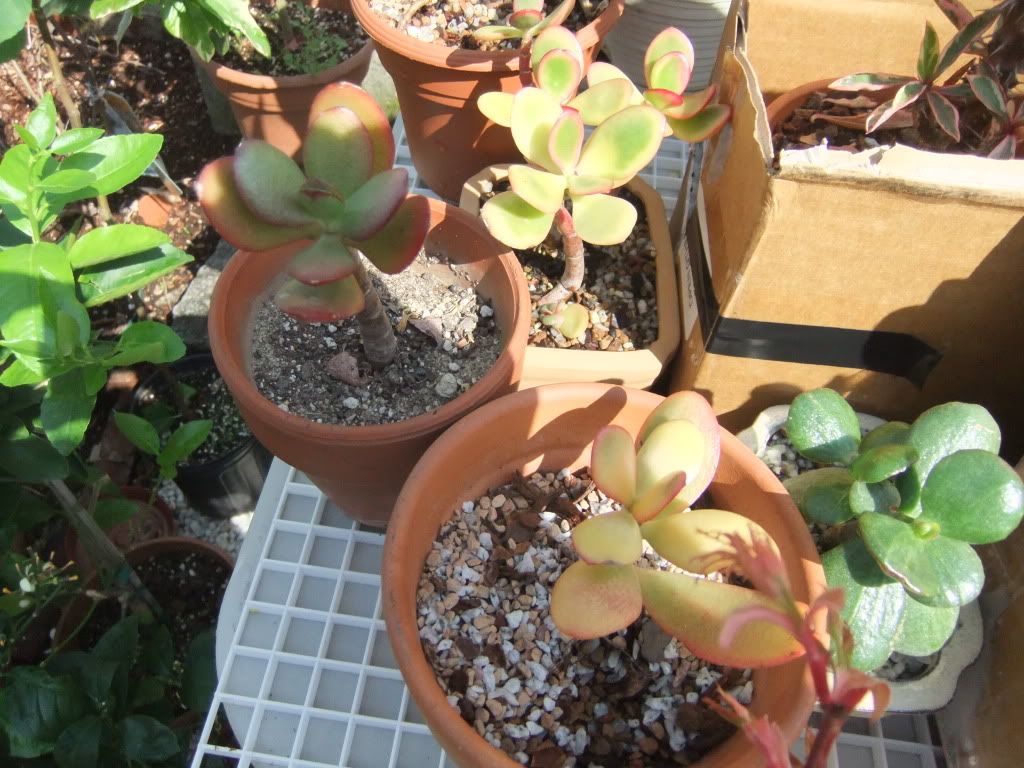 This pot has a Hummel and a couple others I got from my dear friend Al............I shall be back to post a better picture of Rose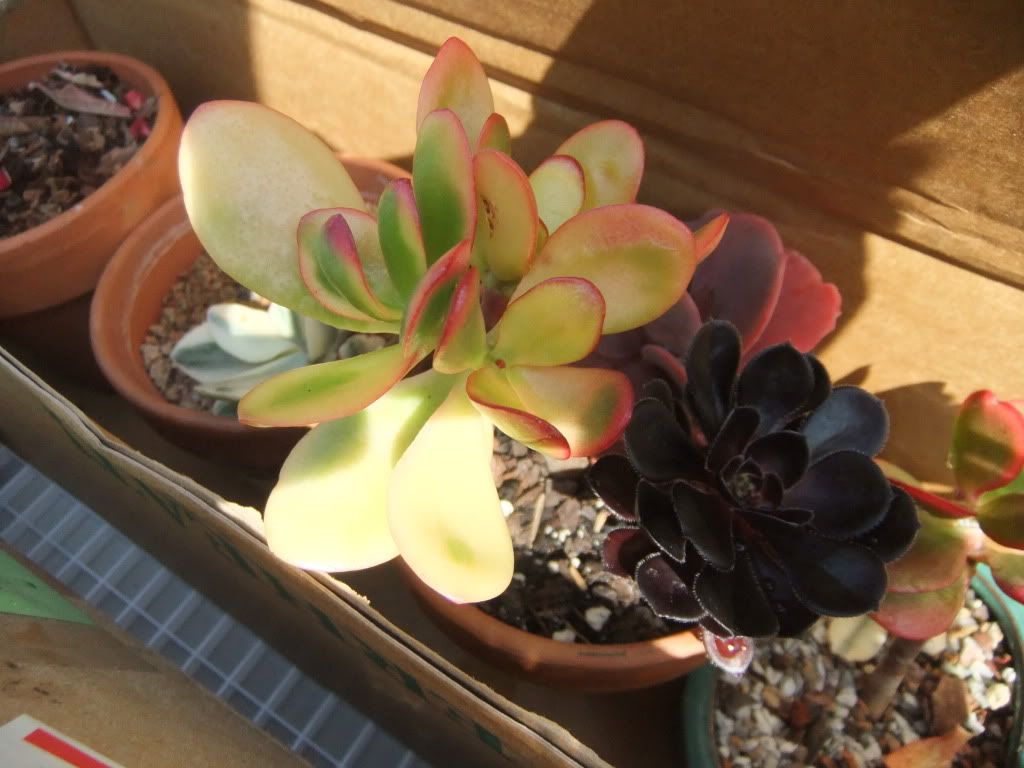 Other different type Jades: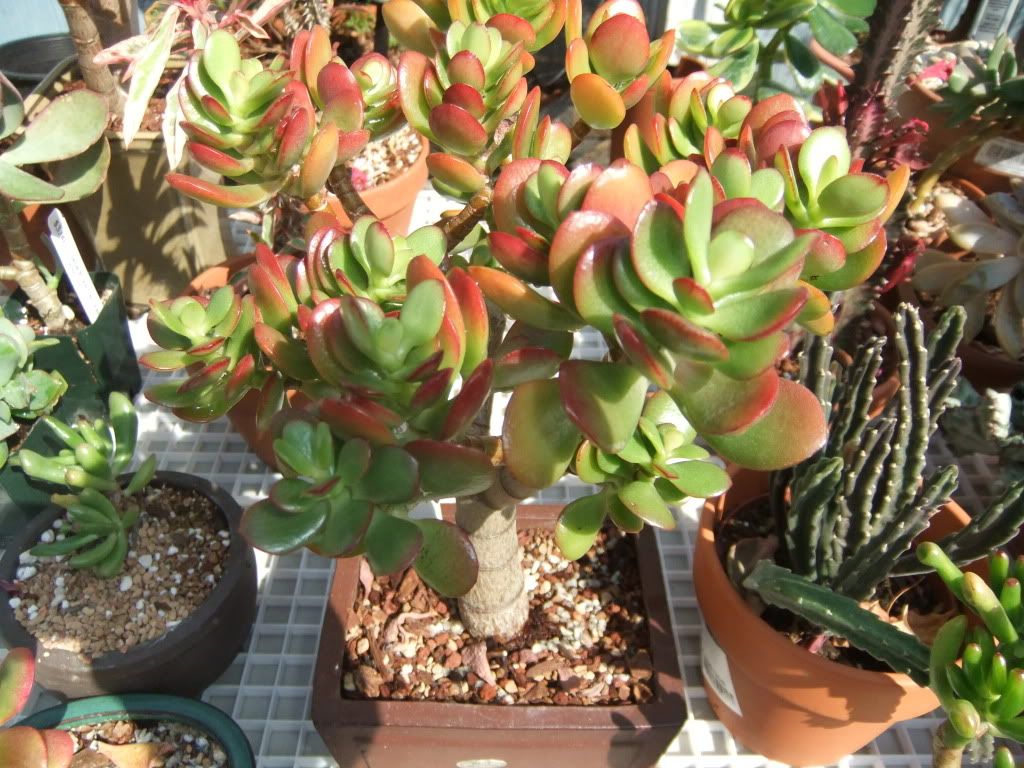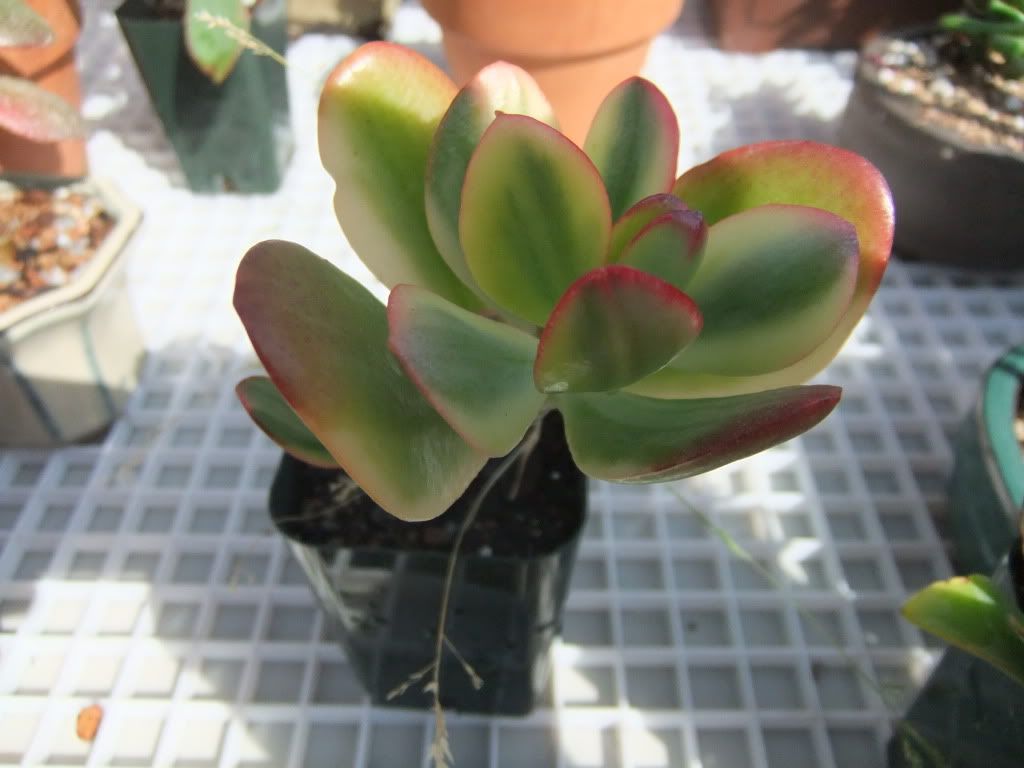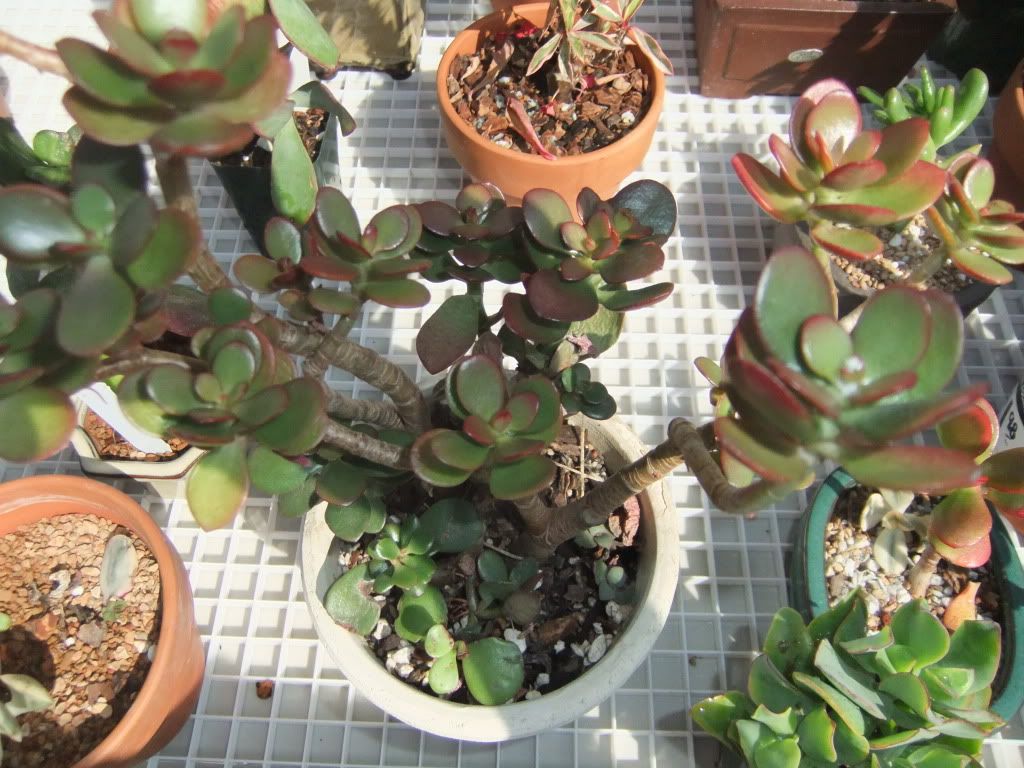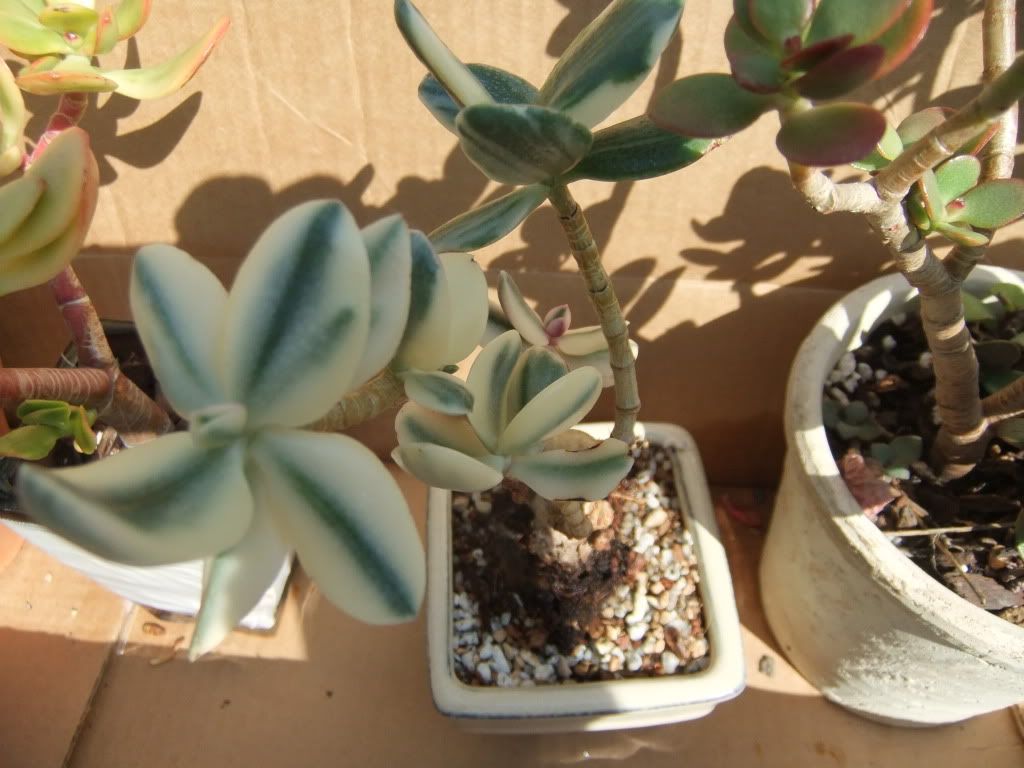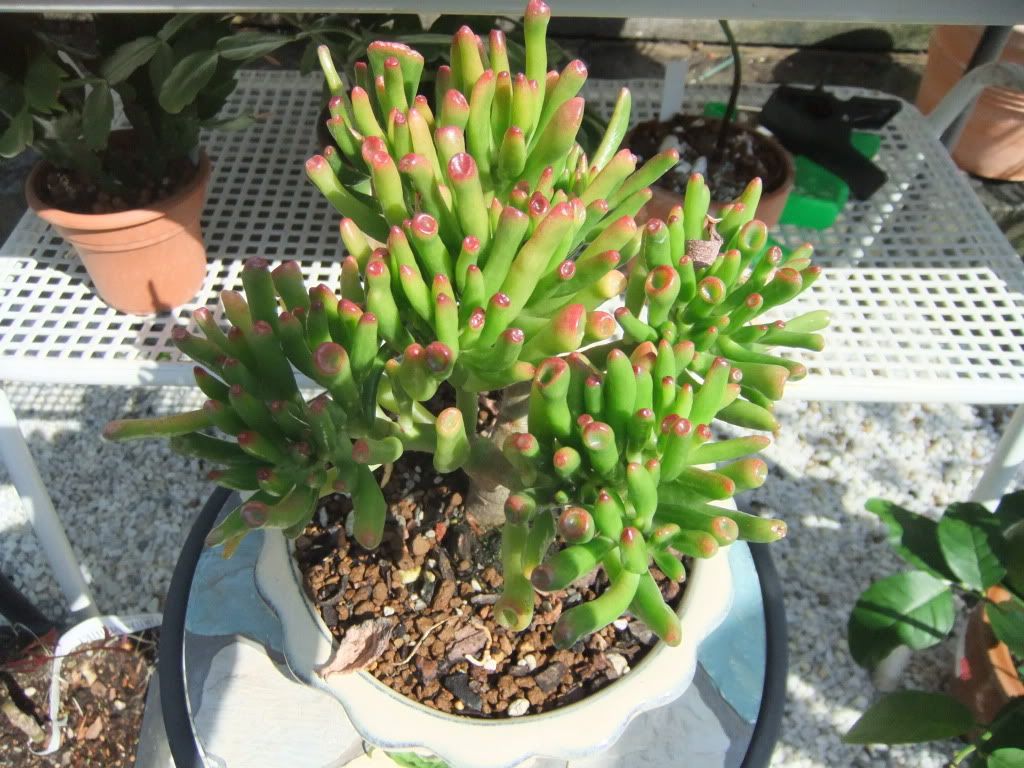 Group picture before the screen and then after.