Gritty Mix Planting Update
Hey guys,
I wanted to post a follow-up to my gritty mix adventure. I've gotten about 100 plants in the gritty mix now over about 20 different containers/baskets.
It has been a great learning experience going through the process and always a big thank you to Al for sharing his wisdom with everyone.
Below are series of pictures on the plants I put in and how they are faring. These are all in bright shade, zone 10, san francisco.
For the most part, everything has adapted very well. I had a few casualties with some impatients where I think I took off too many roots during the bare root process (some root systems were just so finely knotted together that it was tough to get the old soil out).
I may have underwatered a little bit as well as I was still learning on the difference in dry at the wick vs dry at the top of the pot (most of the new plants had shallow root structures).
Feel free to critique away if you see any areas I an improve on. Thanks!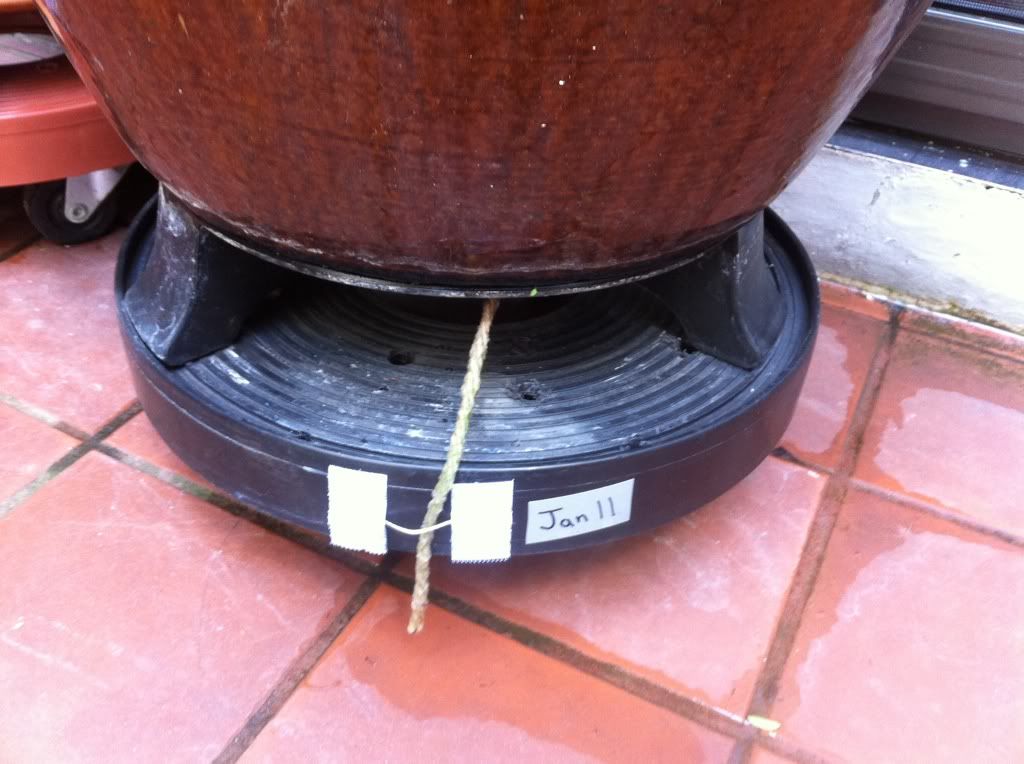 I still like to use a wick for the gritty mix. I basically put all my pots on a dual stand, to get some height off the ground. I think drill a hold and put the wick through.
I also put in a little wire at the bottom to keep the wick in place. I often hose down the patio and the wicks would move around.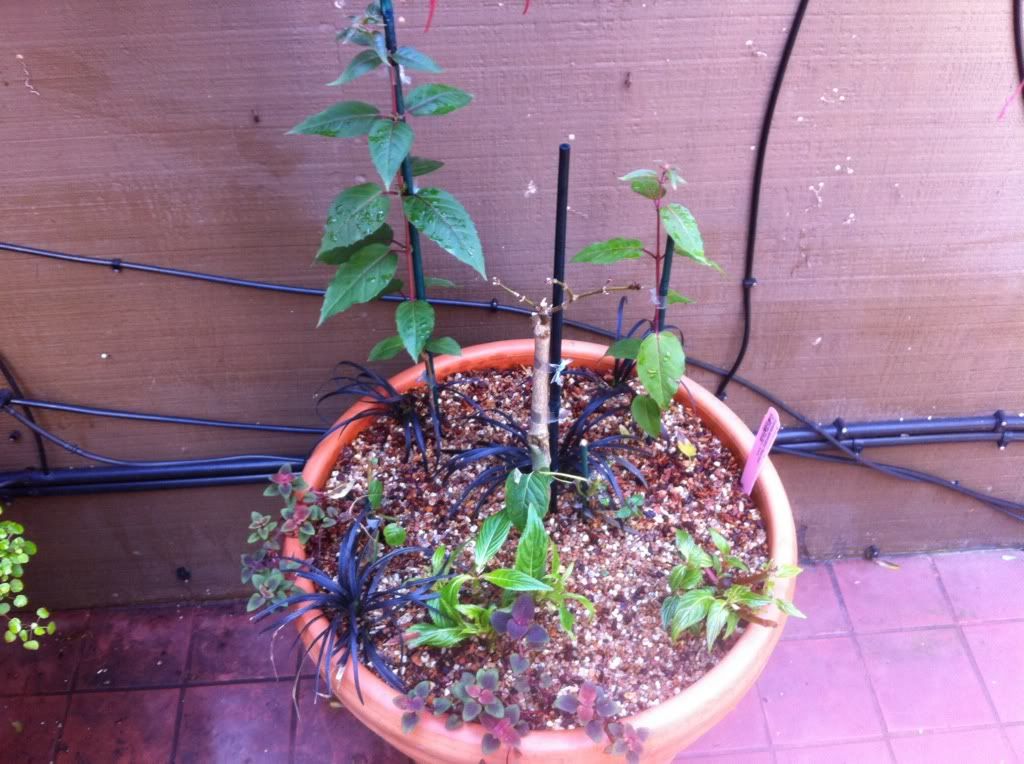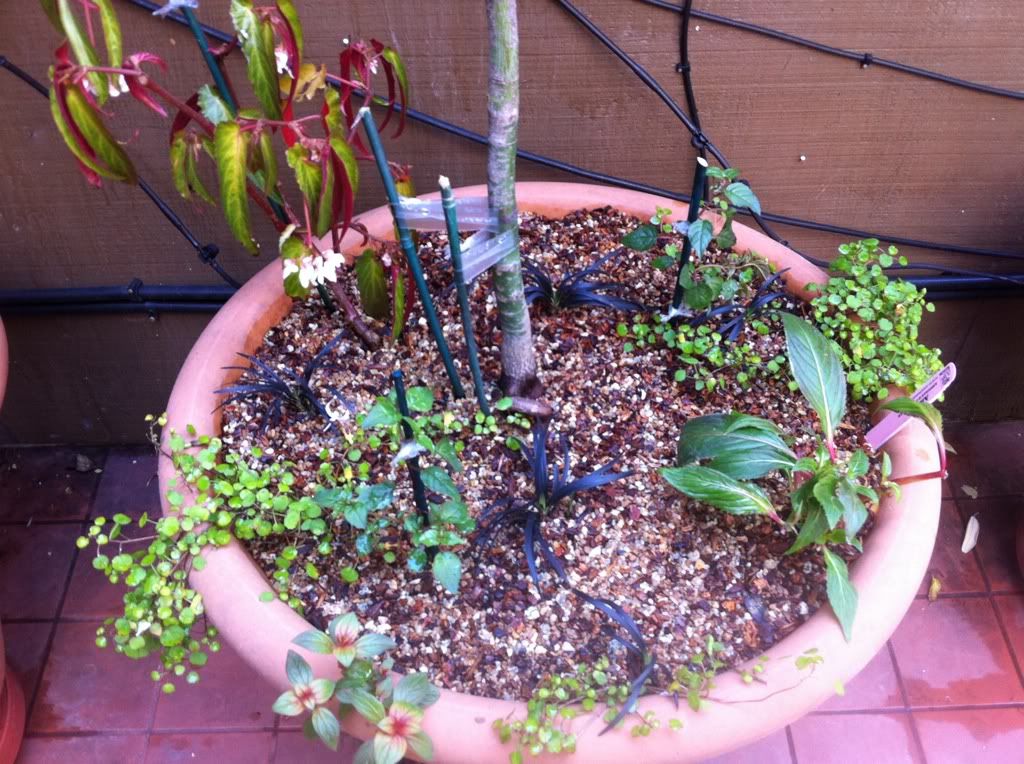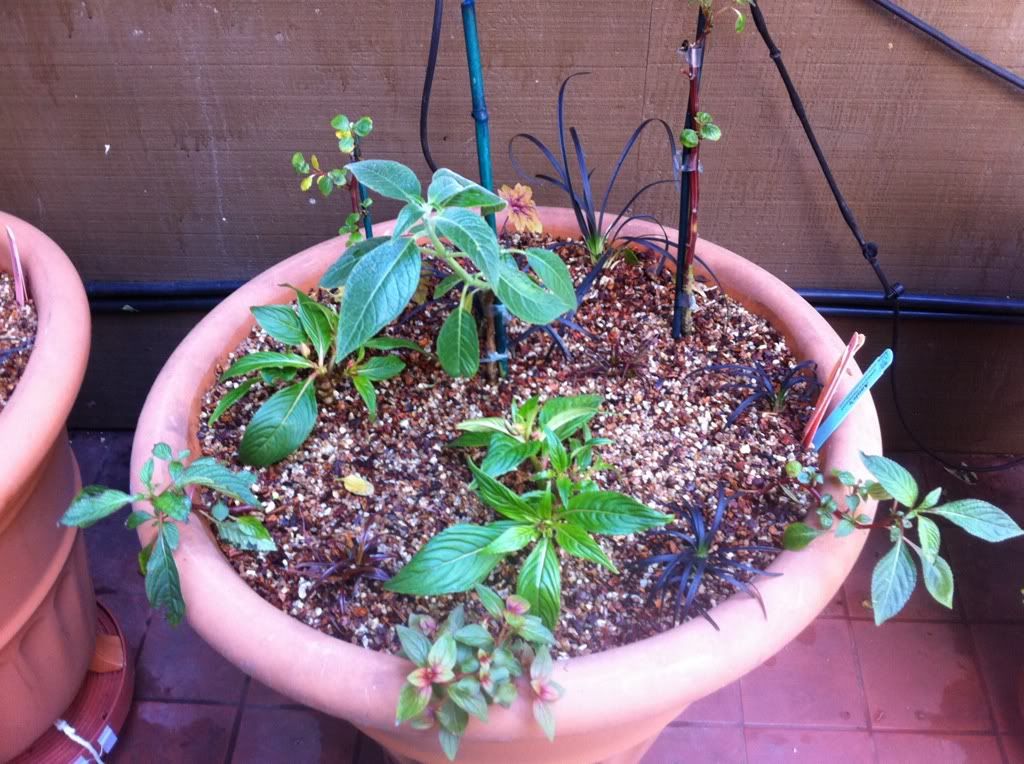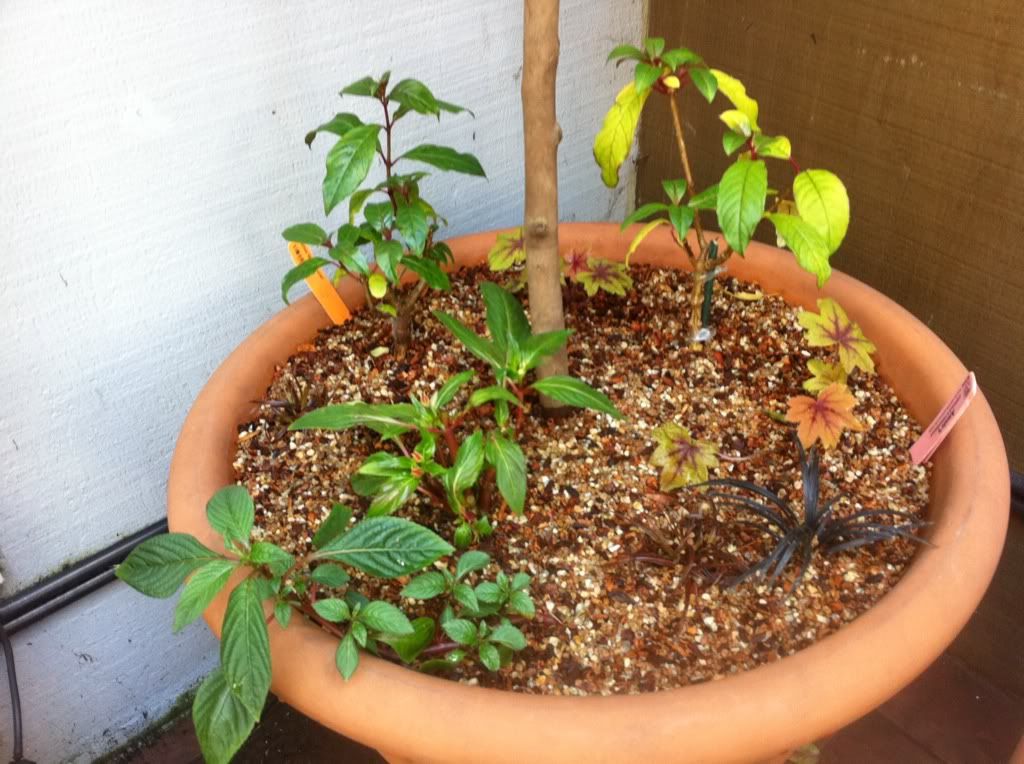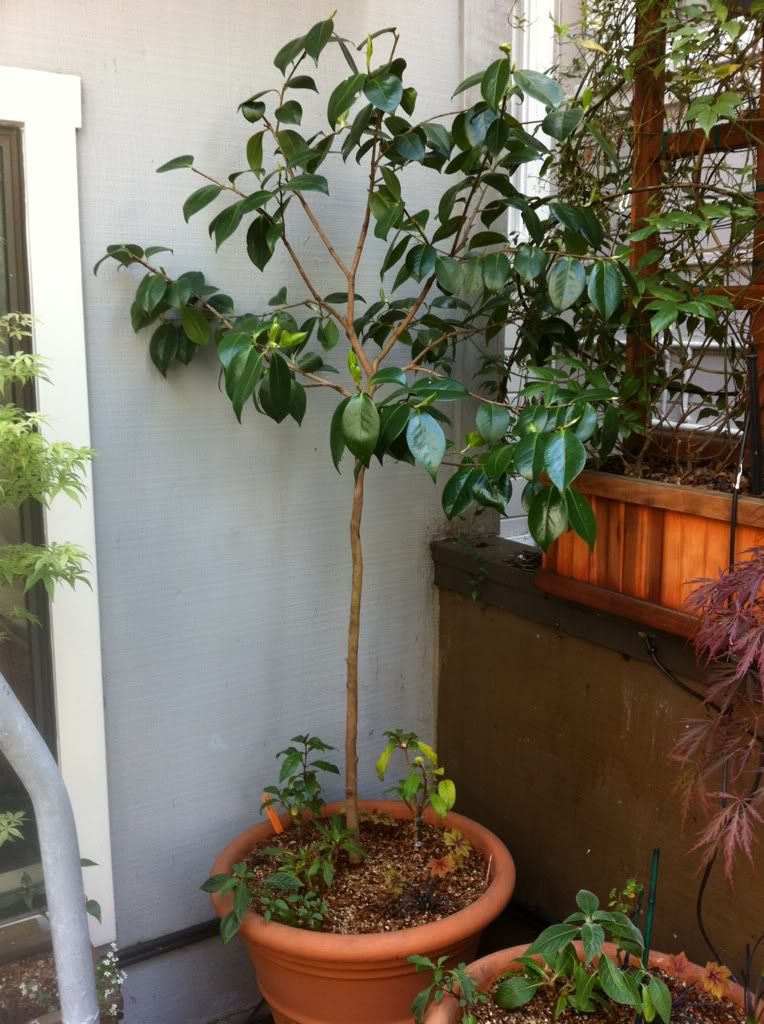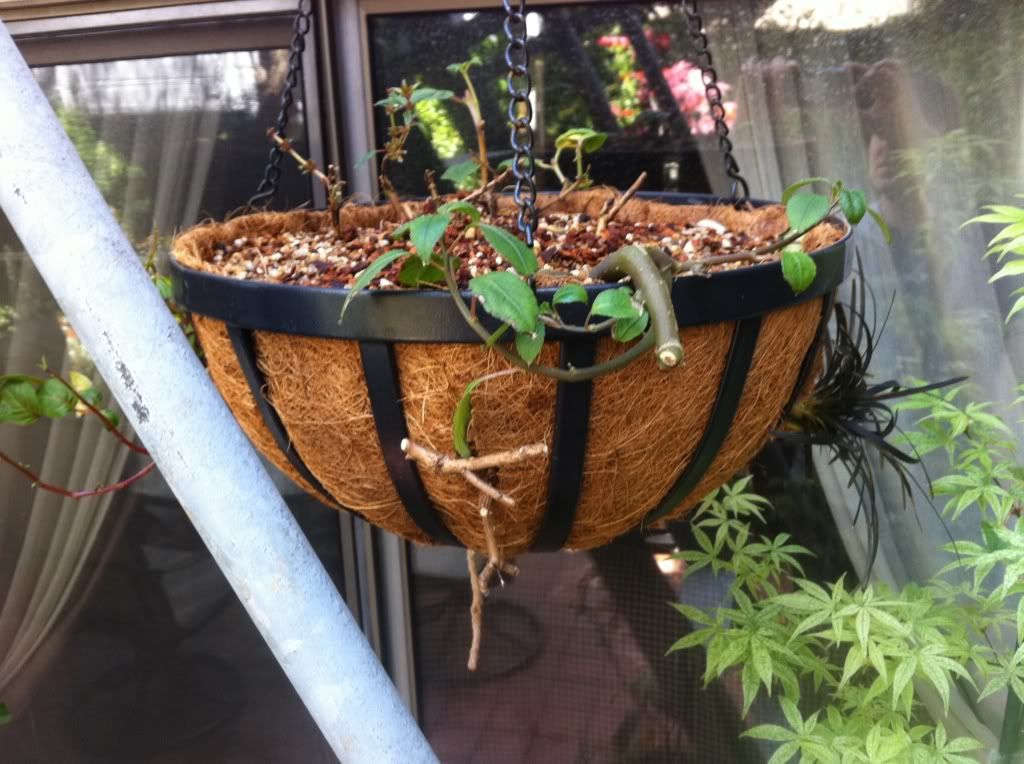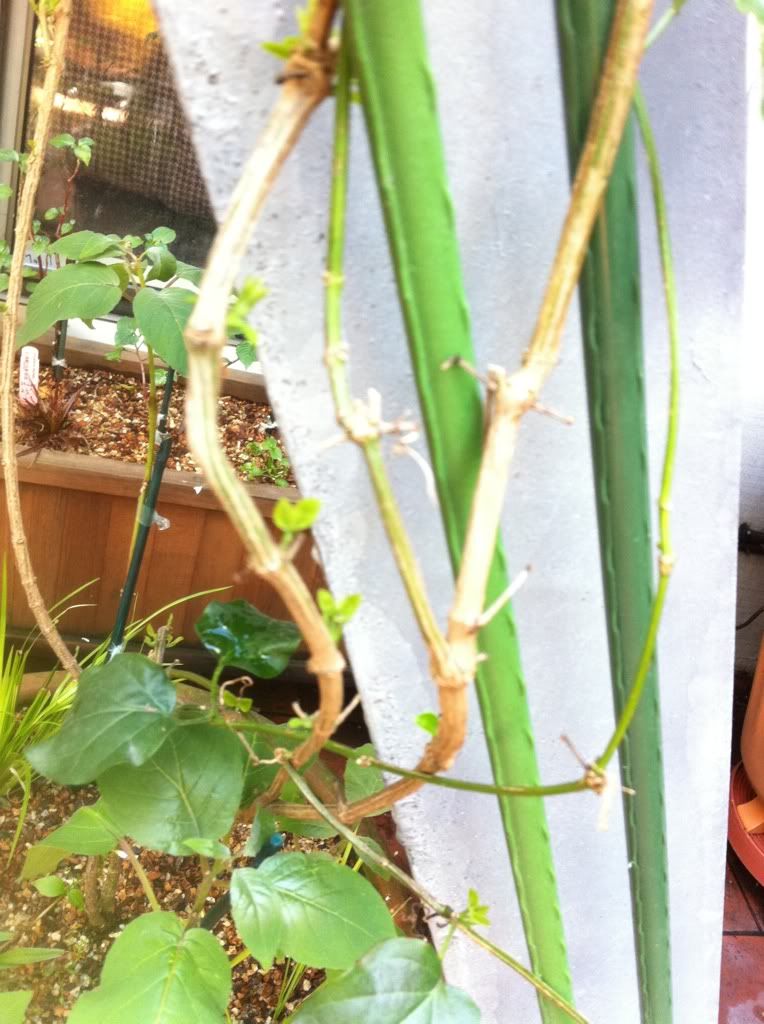 This was a trumpet vine that lost most of its leaves upon transplanting. However, it is starting to leaf out again now all over.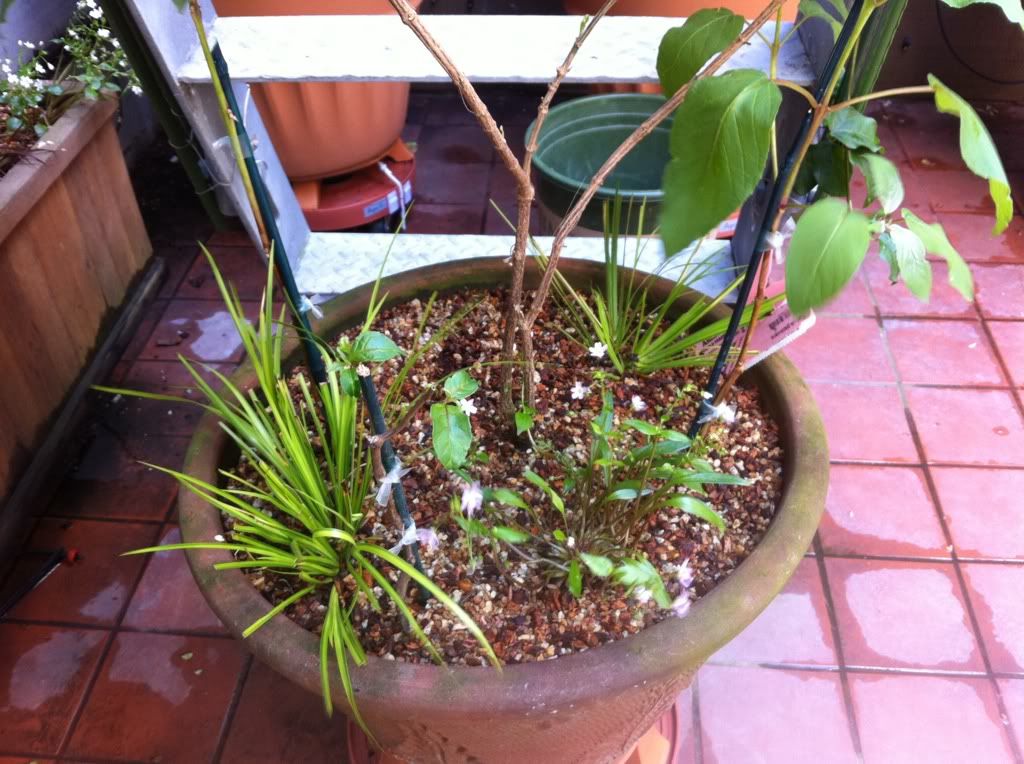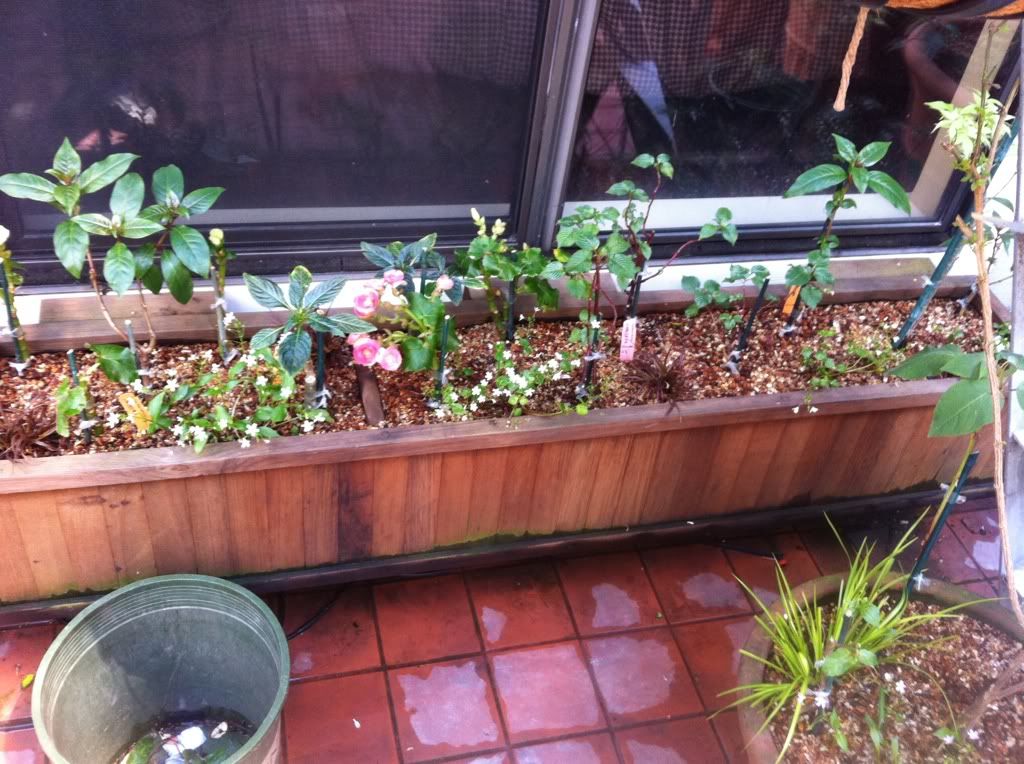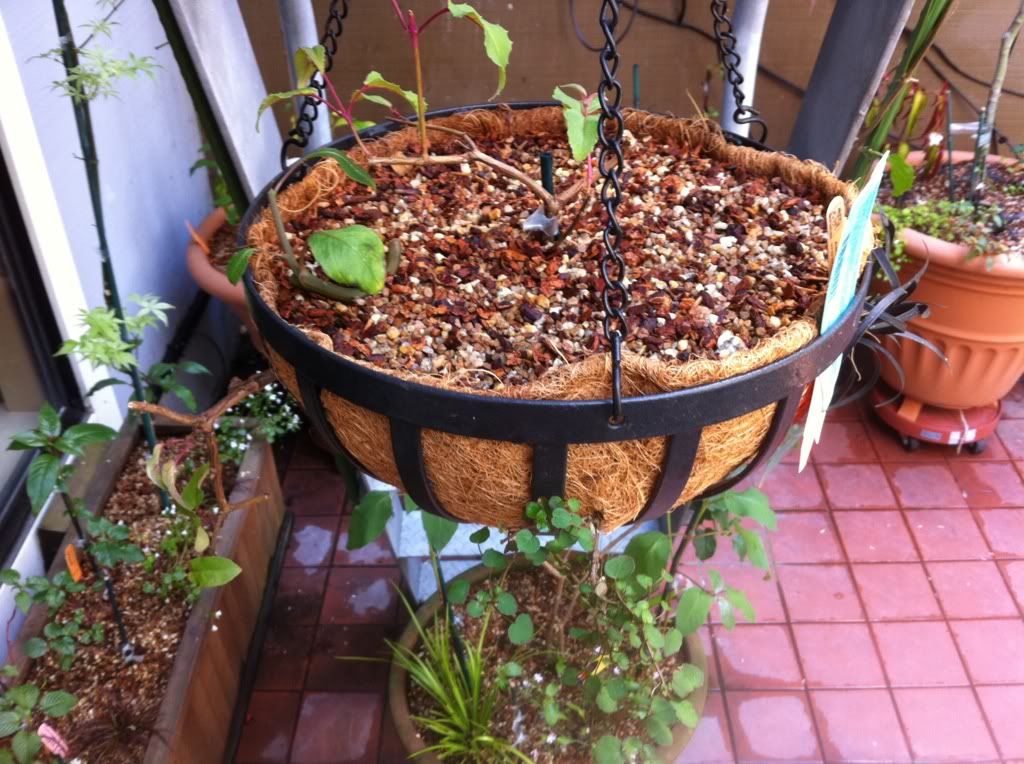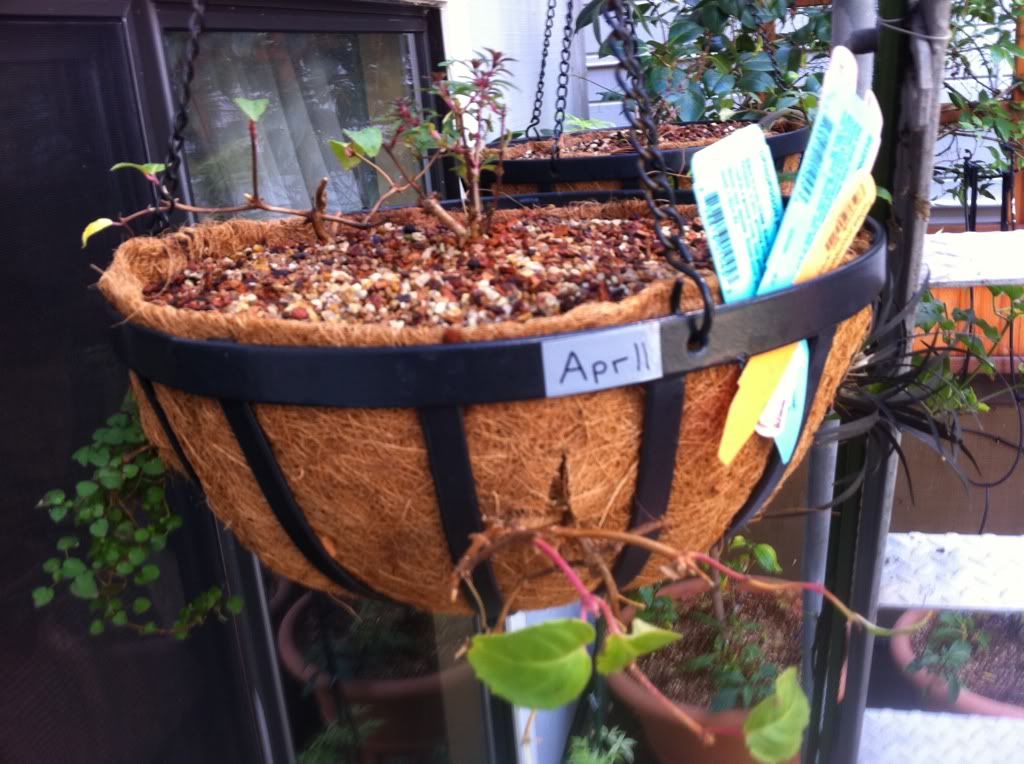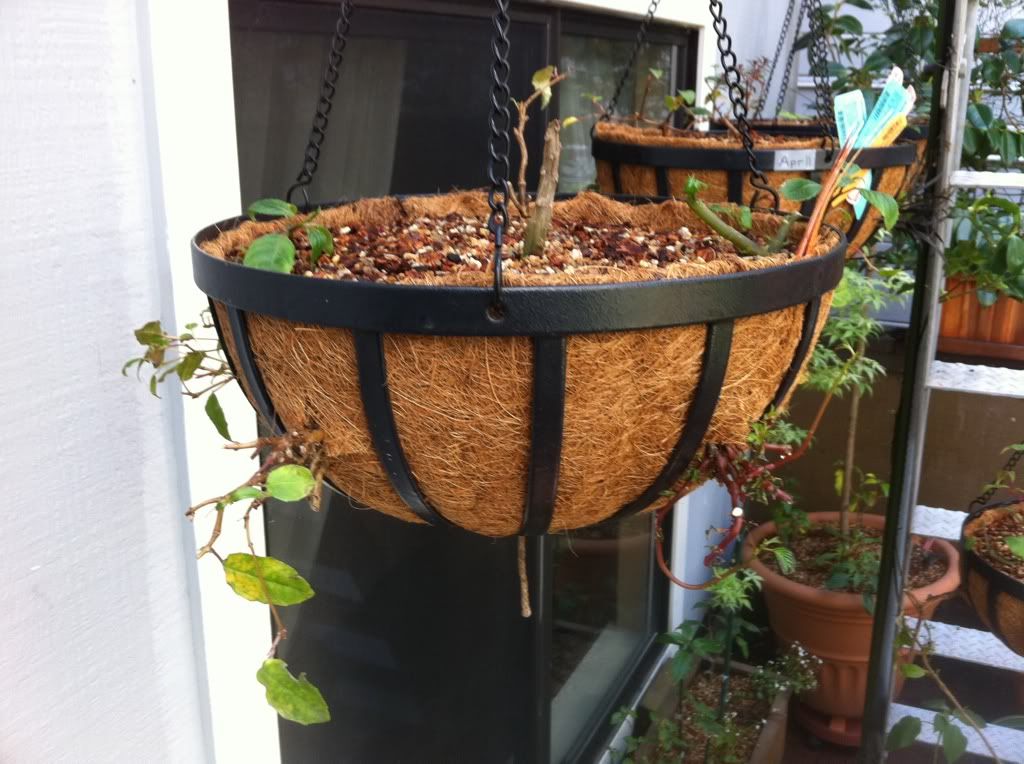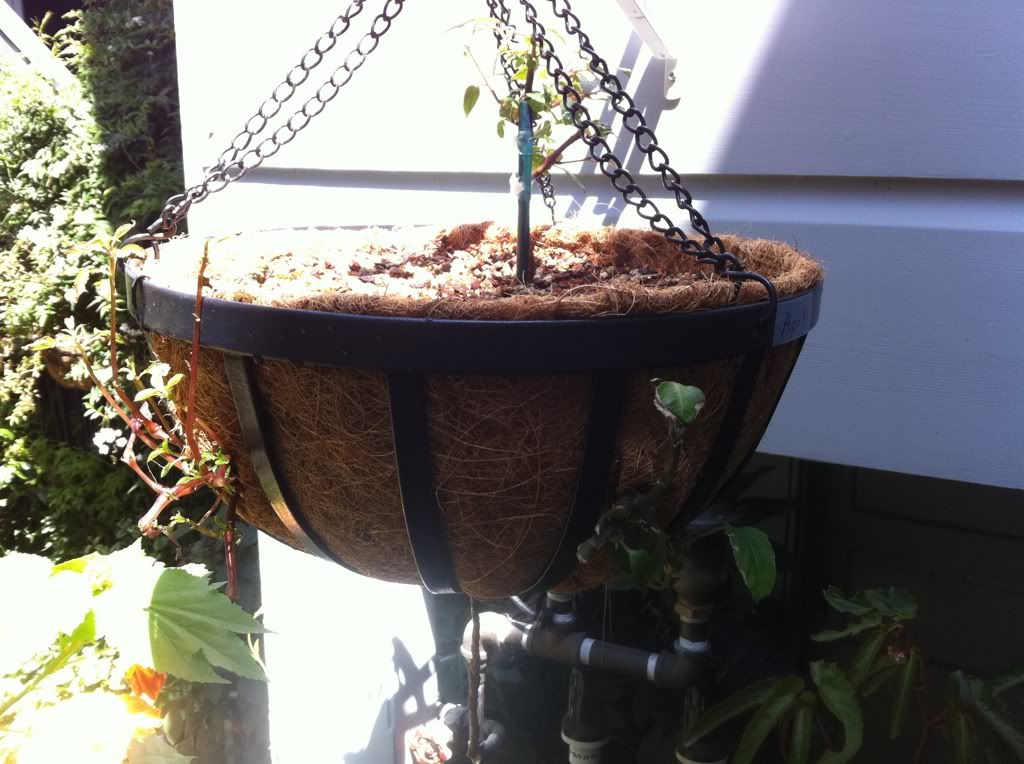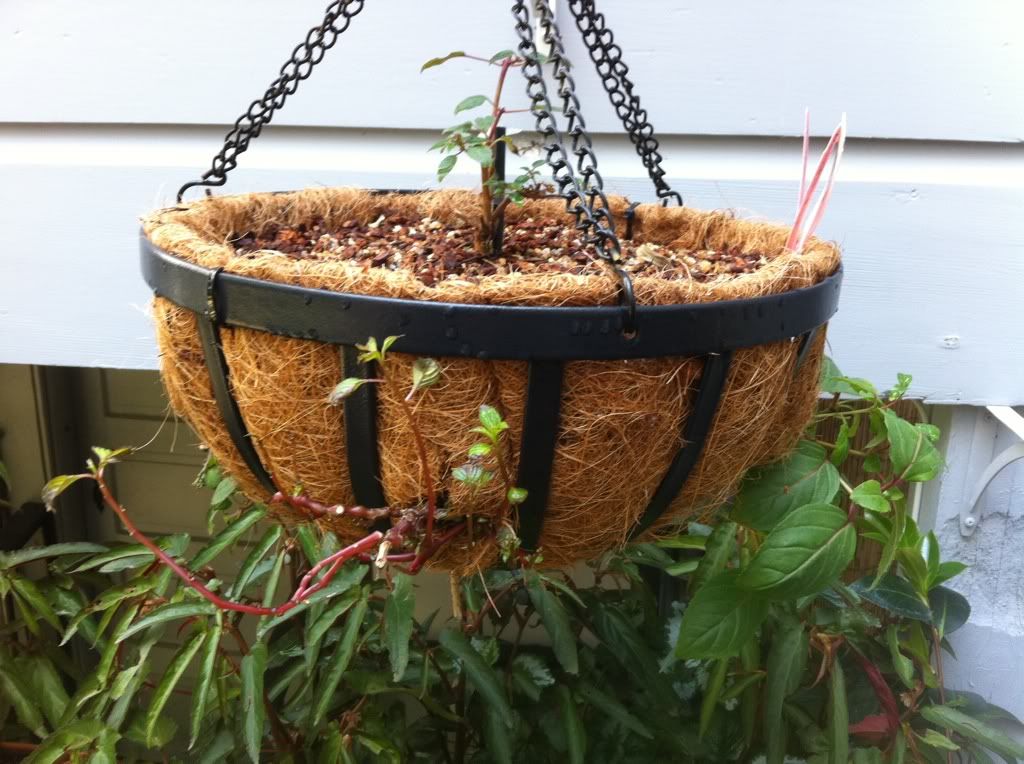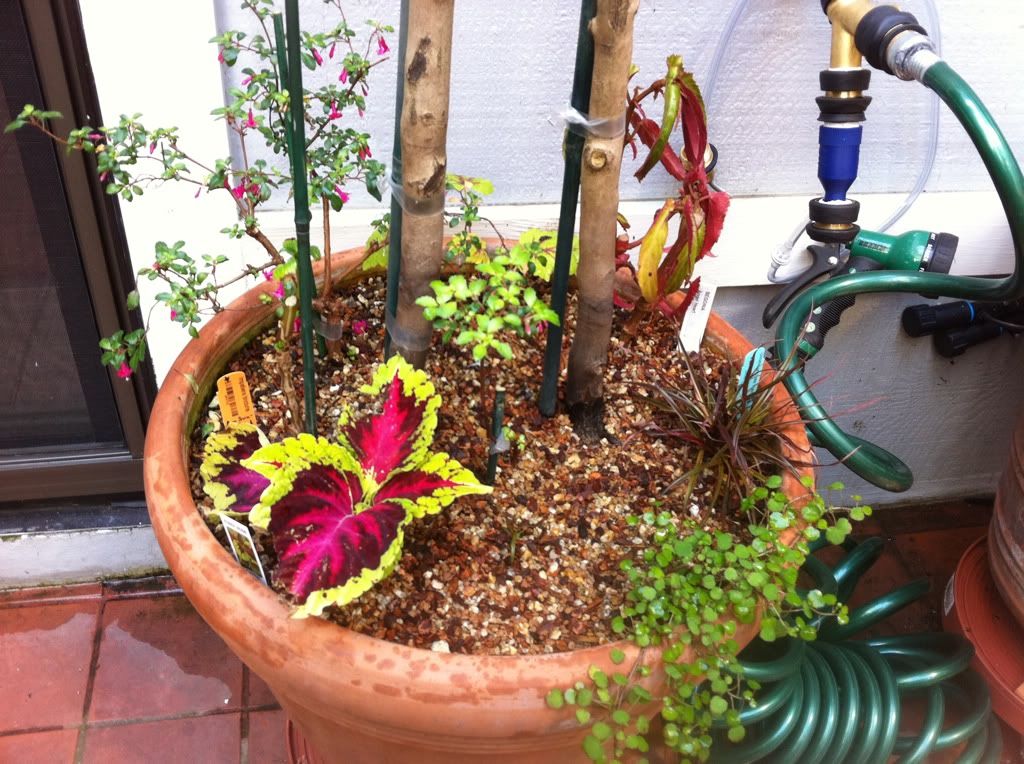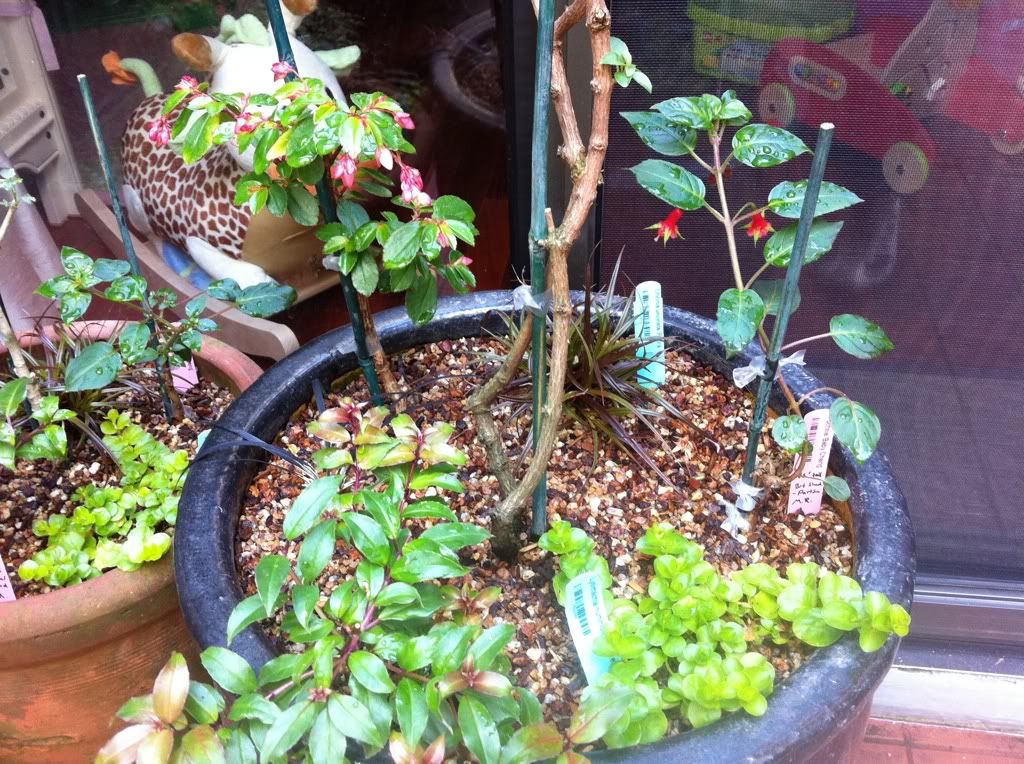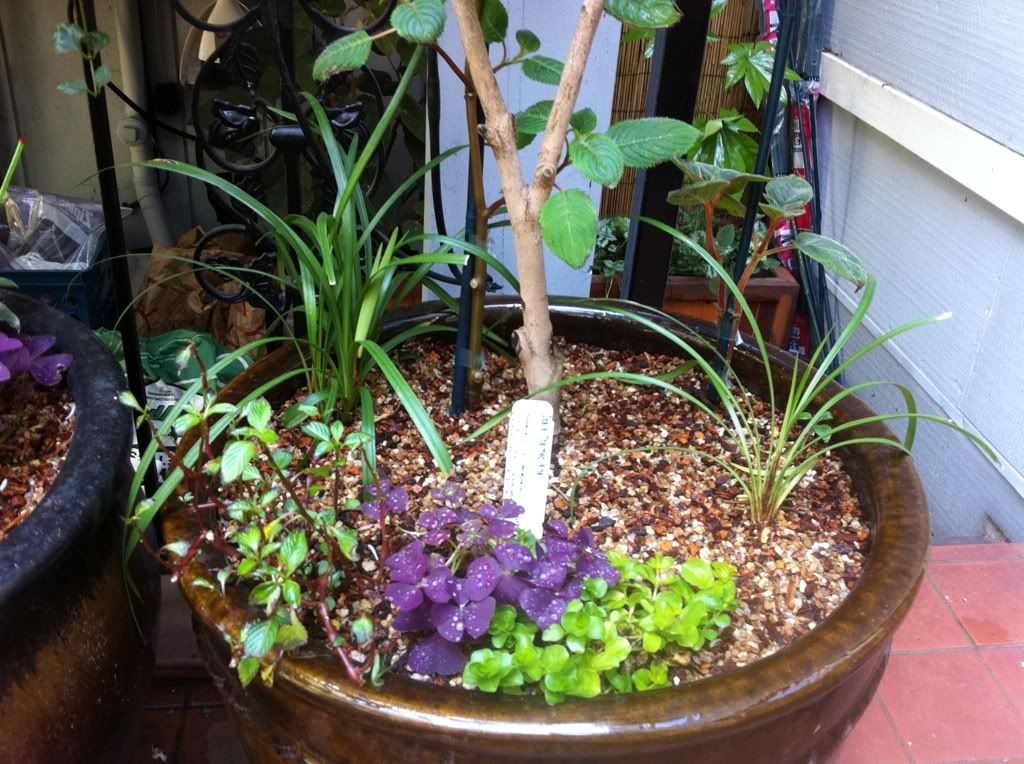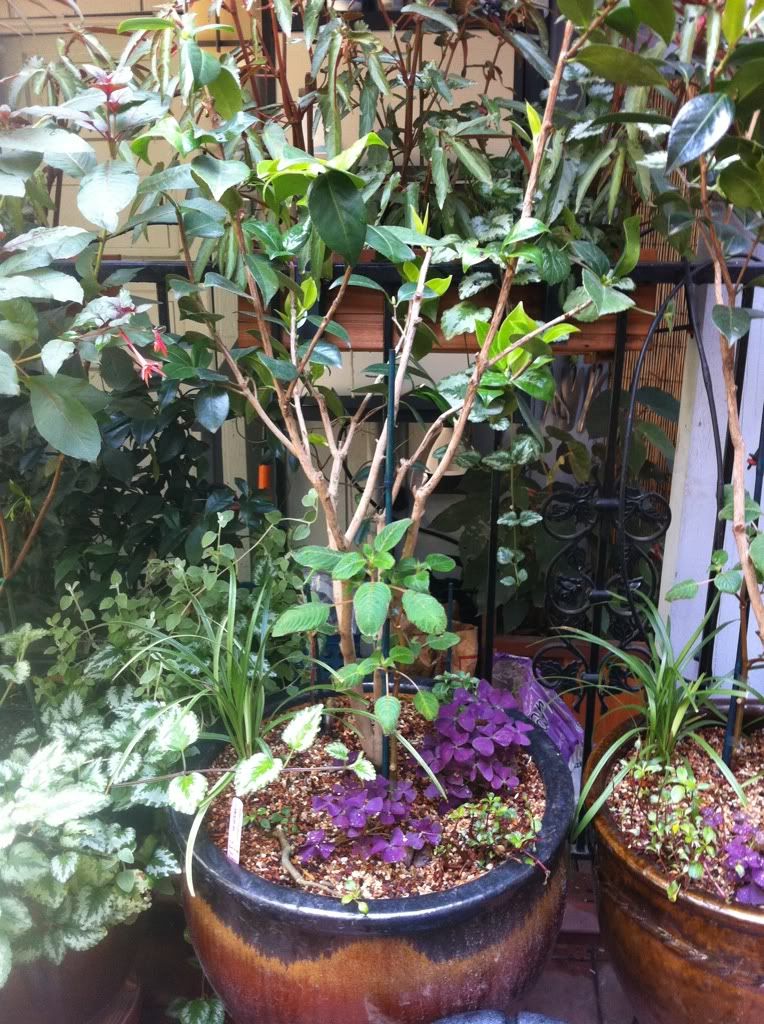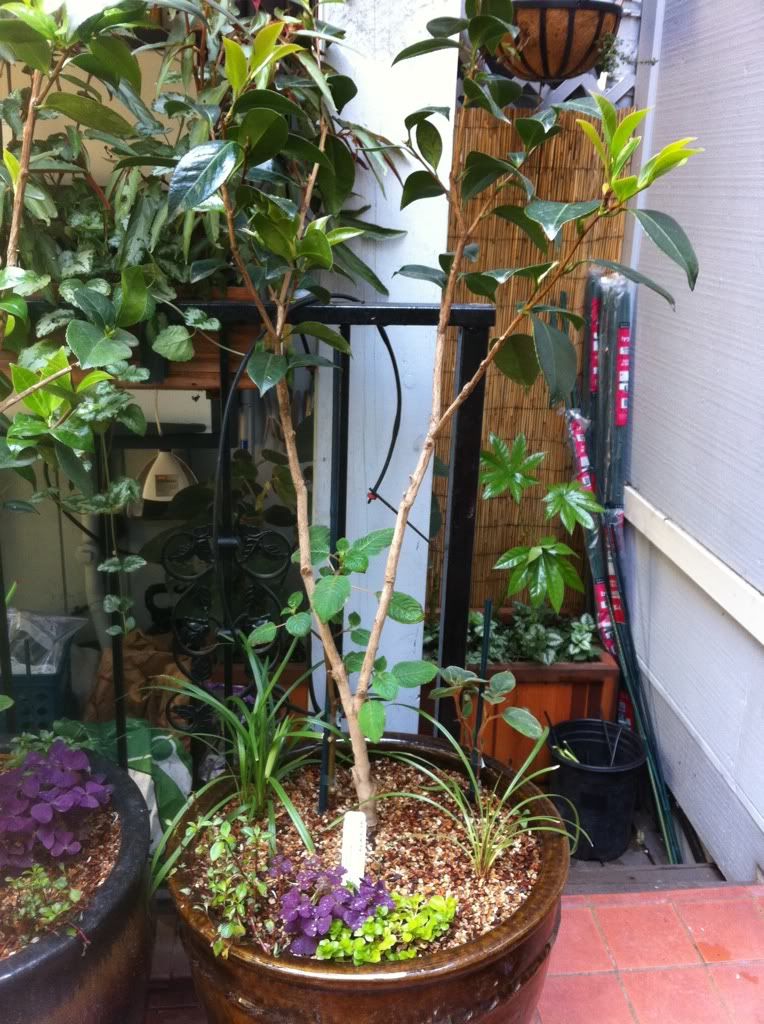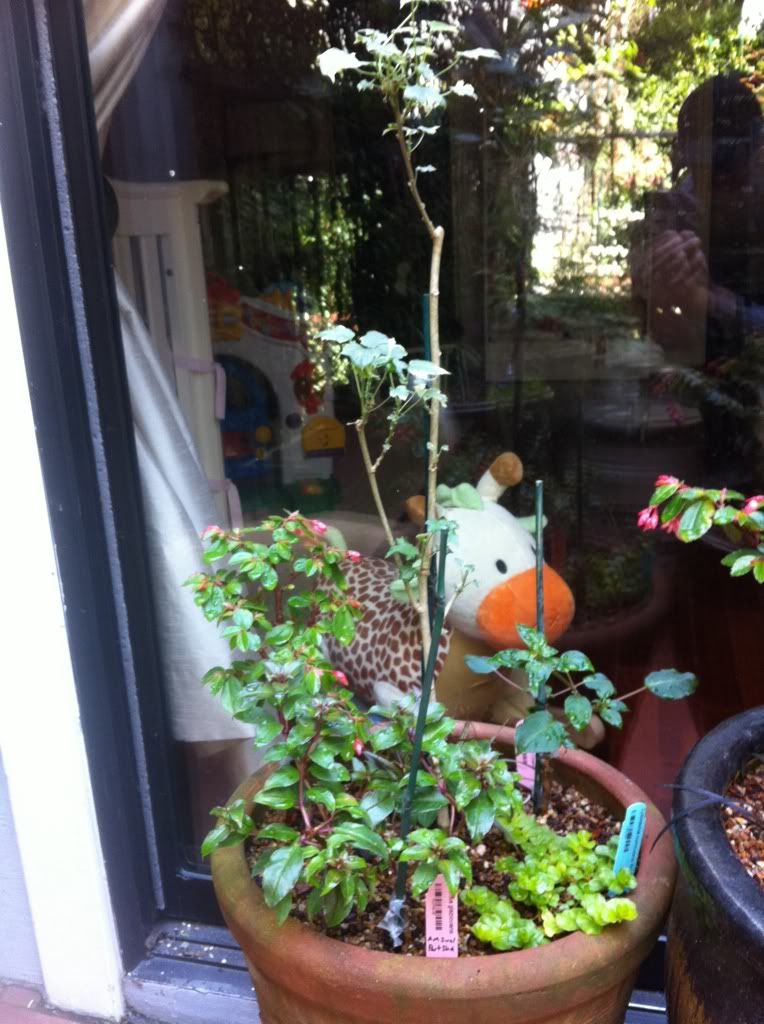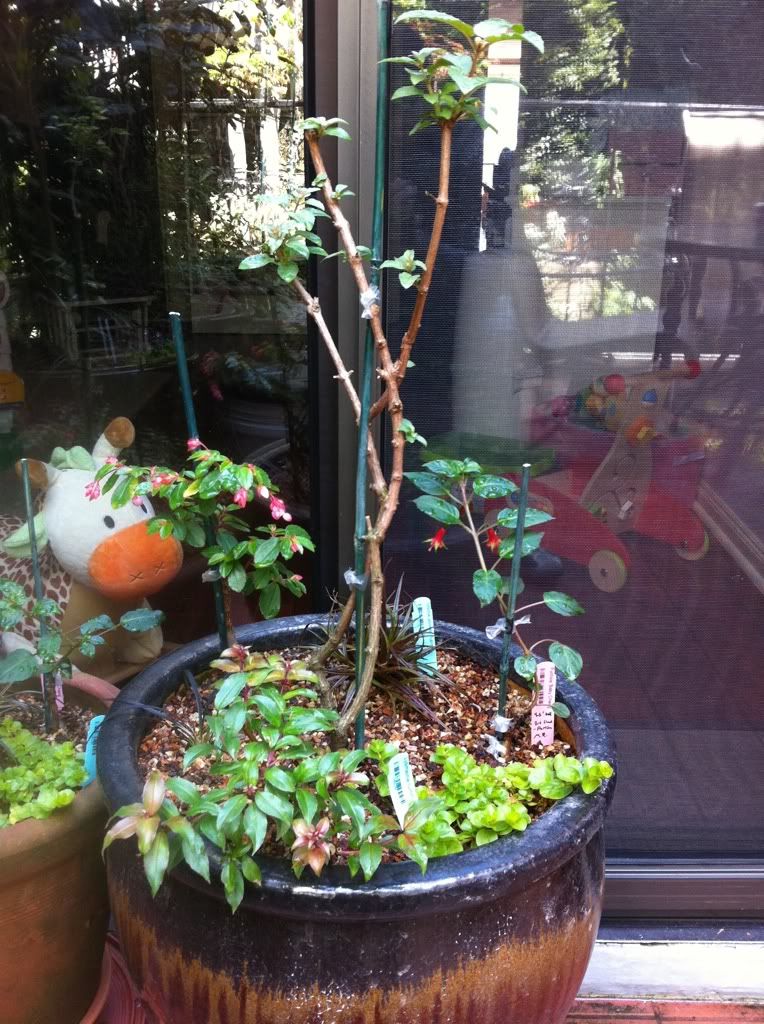 Thanks,
Bill