Picket Fence Ideas?
MidnightStorm
February 26, 2013
Is there anywhere online that I can see galleries or photos of how others have done partial picket fencing around their houses and flower beds? Or can any of your readers offer suggestions? I've already searched on Google but I need more specific advice.
My house sits on nearly an acre of slightly sloping downhill land. I can't afford the expense of fencing in my entire yard, so I want to do a smaller area near my home. But if I do a small square near my house, I'd have to put in two gates ($$)
So I'm wondering if I should do some kind of partial fencing near the flower beds that are close to the front of my house. One of those areas would need a bit of a curve to it.
Or maybe I should just go ahead with a small square near my house and just foot the bill for the gates (?)
Since I don't have any design talents, I need some direction or examples of what other people have done in similar situations.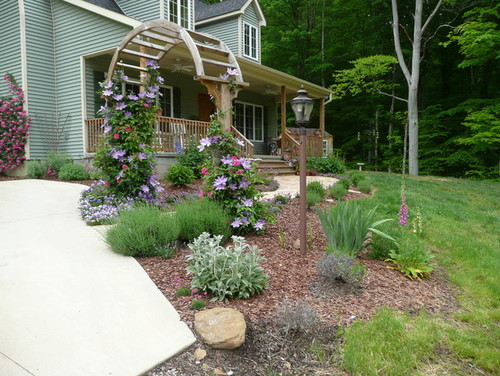 Here is a link that might be useful: More Pics of My Garden
This post was edited by midnightstorm on Tue, Feb 26, 13 at 15:45