Landscaping steep bowl shaped slope-backyard
taterville4
February 19, 2012
I bought a house on a hill last year, acre is long and narrow. The front yard downhill is manageable and looks nice but the backyard has me stumped. I have a 2-story house which shadows my right hand side hill in the summer. My back hill is full sun. Direct behind my house (can't see in pics) is usually shadowed & muddy when it rains. I have red clay soil and Kentucky Bluegrass grass growth is spotty. I would like budget landscaping ideas to slow the runoff and provide privacy on the right please. I dislike willows and am allergic to sumac, game for any other suggestions :).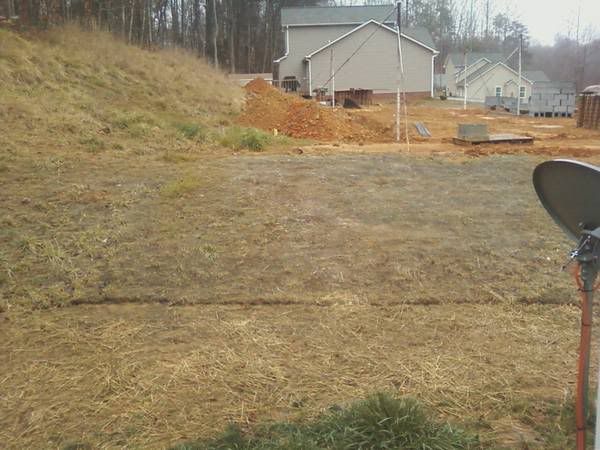 House is being built, back porch will be parallel to ours. Would like to create some privacy plus stop of the runoff I'll get from that house being built. Thinking a 2ft stone block retaining wall and a few trees?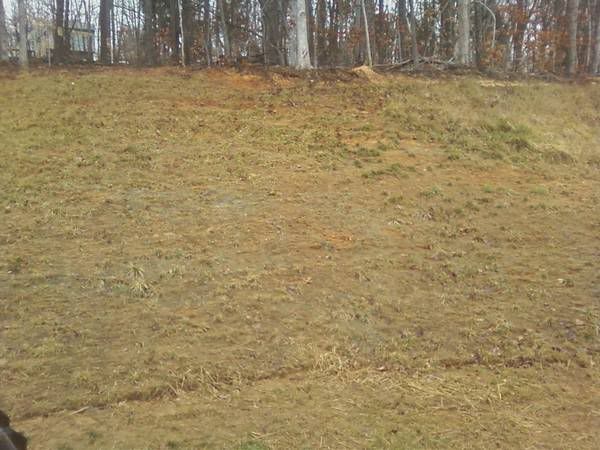 This the bowl shape and steepest part of my back hill. Property line ends right before the tree with the roots showing.
This is how most of my back yard looks. Slopes right down to my back deck.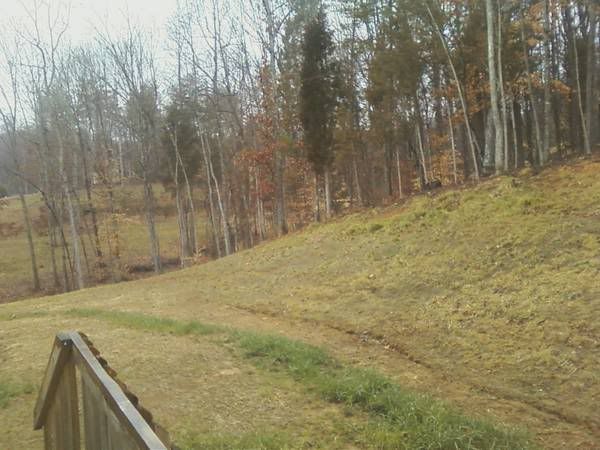 Property line ends beyond the pic midways down the left side hill. I'd like some simple stone steps here. I'd like to make use of my woods, but I've slid down on my bootie going down before.