landscape design ideas - shady formal garden
lovetorenovate
February 8, 2010
I'm new to the garden forums - but mostly do historic renovation work (and frequent the kitchen, bath, paint, and decorating forums - although I love to garden too). The house I live in now, I'm planning to stay in - so I'm down to some of the finer details that I don't always get to when I buy, renovation, and sell every 2 years.
I've got an area between my house and my neighbors which is completely void of any landscape design. There's a large tree which shades the area. I'd like to create a formal garden - maybe Charleston style. I've got two young boys and the backyard is full of toys, bikes, playset, etc - I'd love for this side yard to be elegant and tranquil. I'm considering an arbor as an "entrance" from both the front and the back yard. I'd really like a water feature as well - maybe a fountain as well as a place to sit and relax.
Here are some photos. I'd love your ideas on what might work well here.
the front of my house: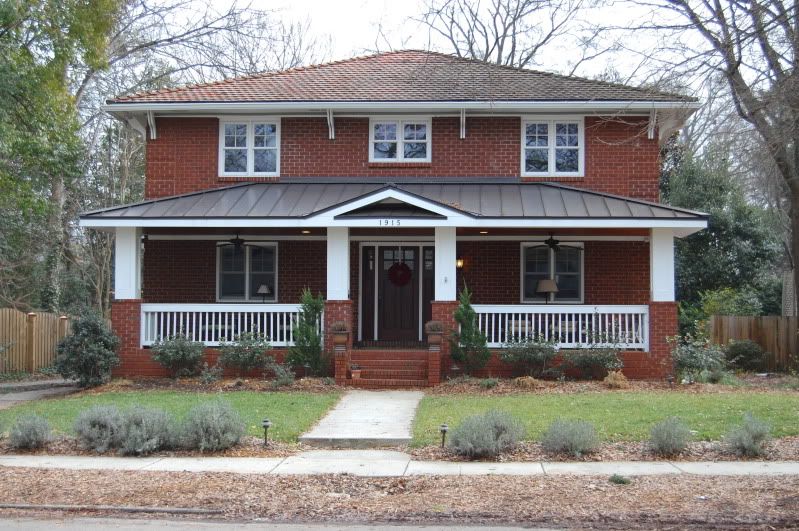 area between mine and the neighbors:
close up of area as viewed from my backyard:
Thanks so much!