the bane of my existence - what to plant in driveway ribbon???
lovetorenovate
February 8, 2010
I live in a historic district... the board has to approve renovations - and they love 1920's style driveways - so when I did a large scale renovation 2 years ago - I put one in...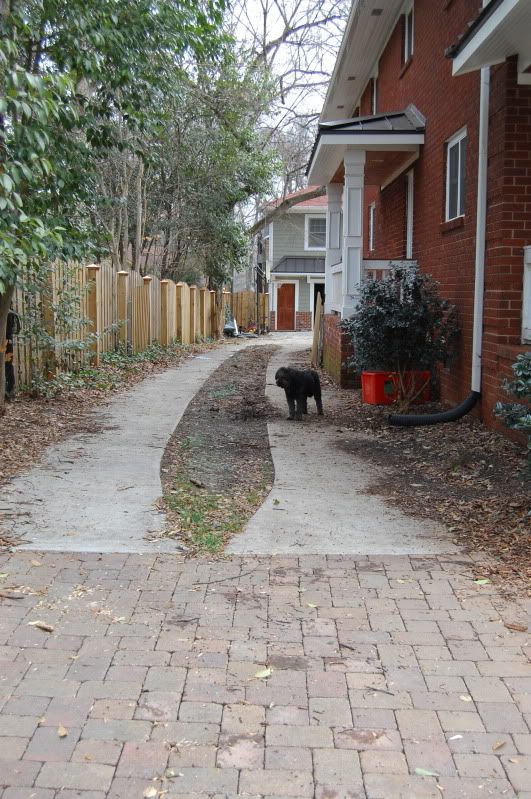 Well, I'm so sorry I did. It's the biggest pain. The driveway is long, narrow and extremely shady. I have a horrible time growing any grass in the ribbon area (have put sod down 3 times now - no luck). I have a dog that also like to tear up the area too. And on top of that, my mom as well as some of my friends, can't seem to keep their tires off the middle - so it gets tire treads in it.
I'd considered putting in fake grass. It's a bit expensive and I'm wondering how it'll hold up to the extreme leaves in the fall. I'm open to considering mulch, stone, or some other ideas. I think pavers would look nice and match much of my hardscape - but I think it'd be too expensive - but if that's the best choice, maybe I need to suck it up :-)
Any ideas???? It's 2.5 ft wide and about 75 feet long.