Tall narrow hedge for Arizona
rockybird
February 24, 2013
Hi,
I am getting ready to landscape around a large pool in Phoenix. The house is on the slope of a rocky mountain. I had a plan made up by an architect and landscape arch. I gave the plan to a nursery who has a landscape arch. working on it with me.
I need to plant something that will grow 12+ feet high to block out a house behind me. At the narrowest, it will only have 1-2 ft. of width. I had originally planned on bamboo, but the nursery is not recommending it. They say it will take a lot of water and will show yellowing of the leaves. They are recommending sour orange. They also suggested oleander, but said there will be more leaf fall and, to be honest, everyone in this town has oleander hedges and I would like to do something different. They gave me an address with sour orange and I drove by and liked it. I want to make sure I am considering all my options. Is there anything else that is green that will look good? This is a midcentury modern house, if that helps.
In the pics, it will go along the raised fence...probably about 80 feet in length. Thank you!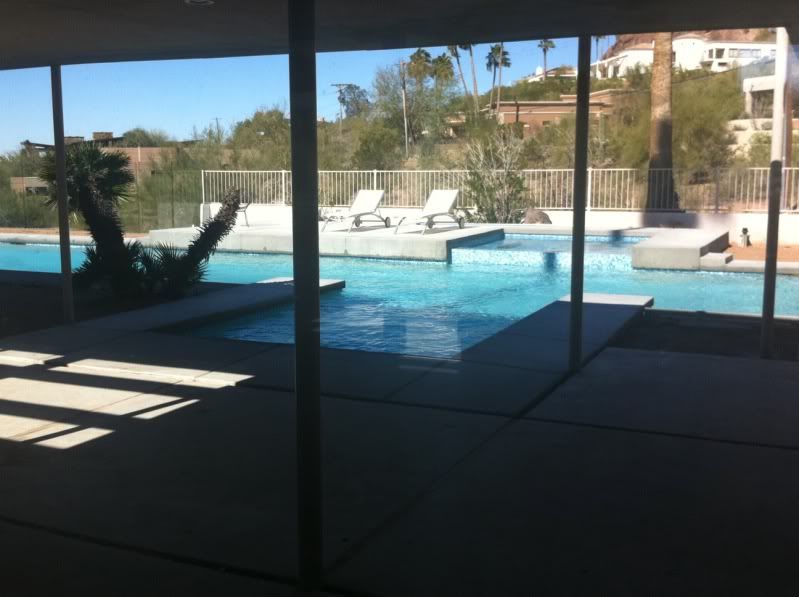 Sour orange example: