For Mike - Charlie Update! & They Could Be In Containers 3
Mike asked for an update on Charlie, the little brown goat that was born out in the snow earlier this year, and I was going to attach it to the last "for fun" thread of photos, but since not everyone can load all these pictures for viewing easily... well, here they are!
Charlie is doing very good, and as big as he's getting, momma is still letting him suckle and taking excellent care of him. He follows her around all day, from morning feeding in the barn, until it's time to come back inside for the night.
Here he is, trying for a meal from mom, who's kind of short...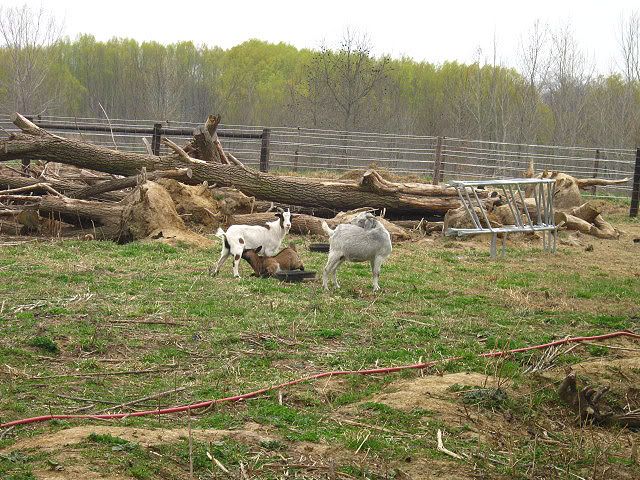 In keeping with the critter photos, here's one of the horses, grazing serenely in the pasture... this is my view when I'm out working in the rose beds...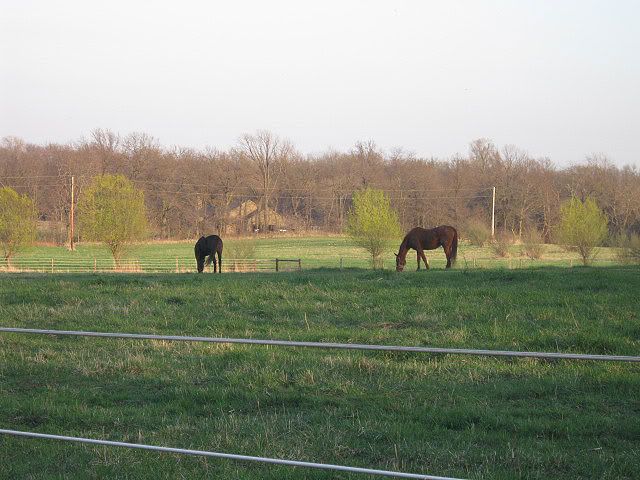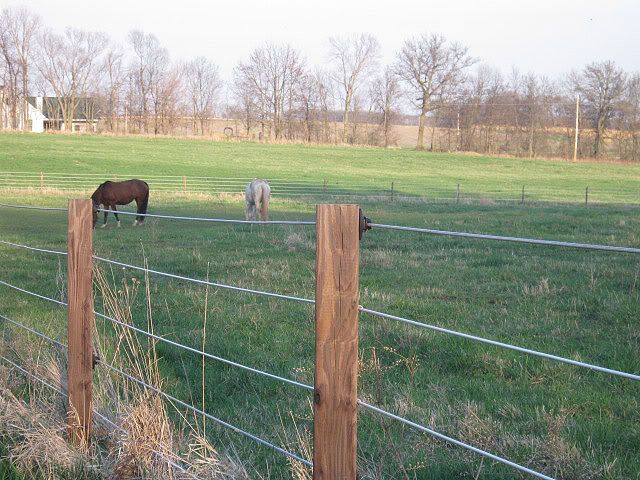 A little blurry, but the pink Magnolia...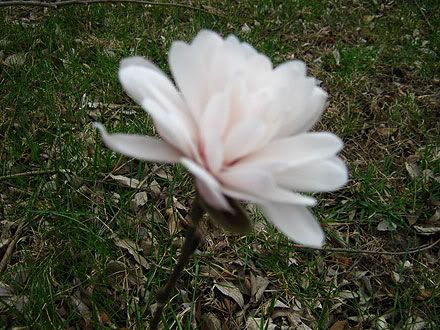 Much clearer, but open all the way, and on its way out...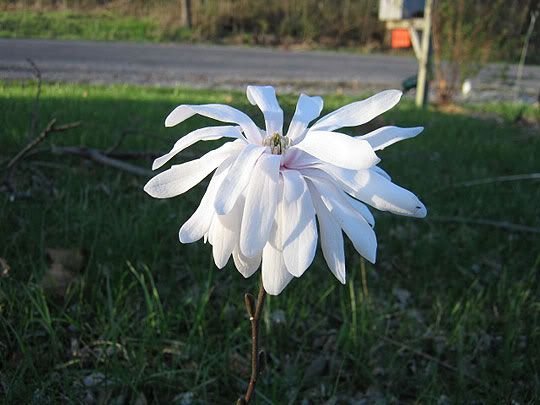 Purple Trillium...
The beauty of purple/blue Hyacinths... the scent is heady!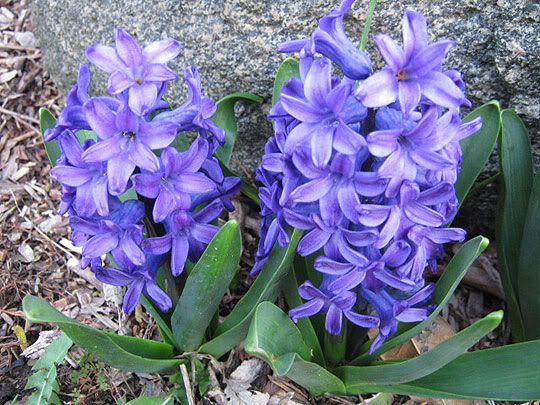 A closeup of the very beautiful Daffodil with unusual petal configuration...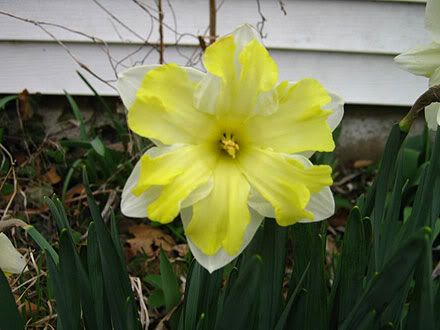 The leaves of "Alchemyst" coming along nicely...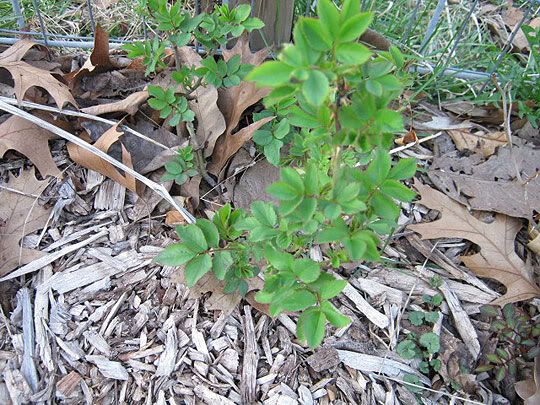 "Therese Bugnet" is growing well, also...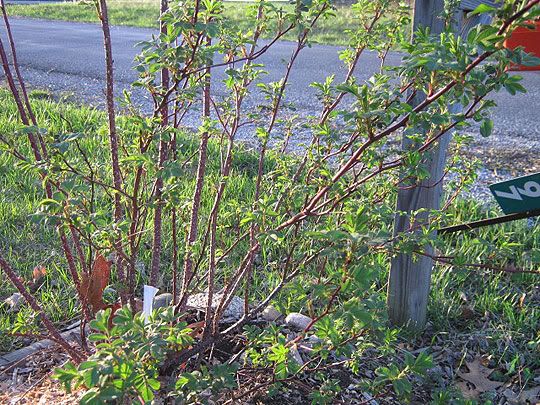 A row of white "Thalia" Daffodils preparing to open... what a sight it will be!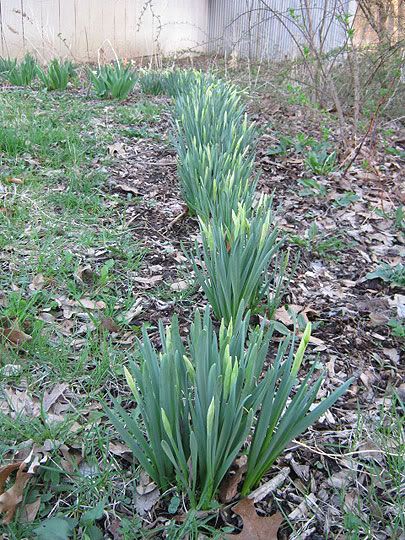 The heavy blooms of double Daffodils could really use a support ring...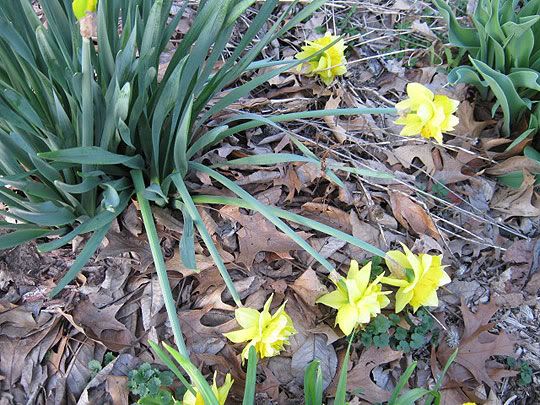 Miscellaneous Daffodil varieties...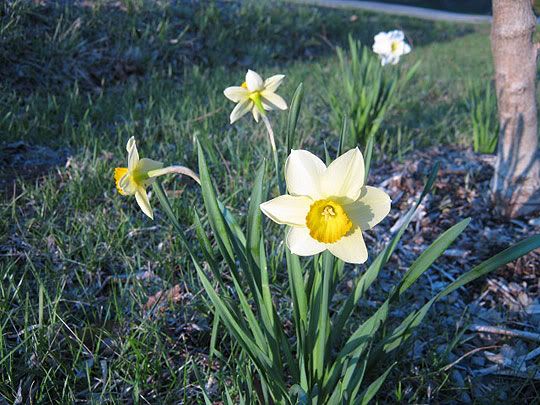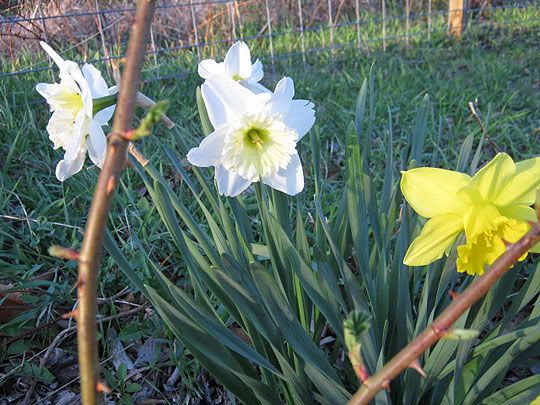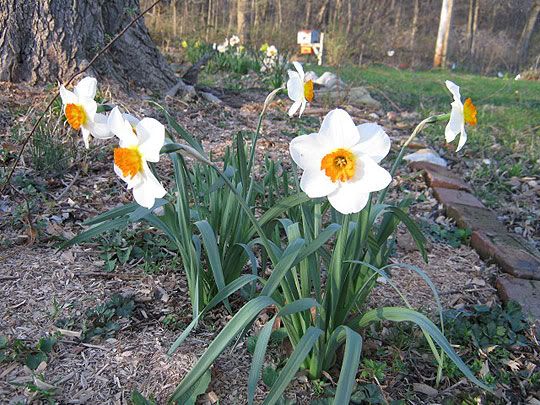 The red of a lovely Tulip variety...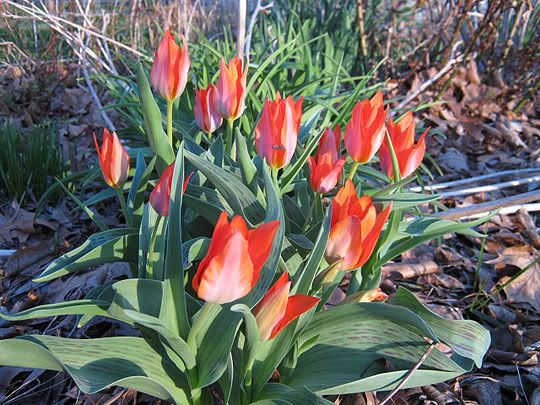 And the red stripes on the outer side of another variety...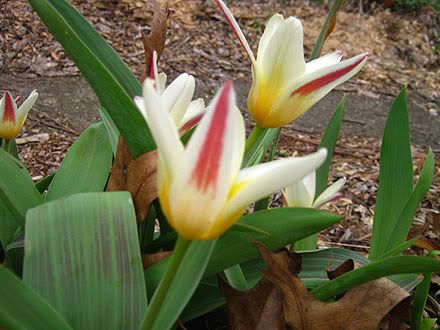 And finally, the sun setting behind the old cemetery across the road...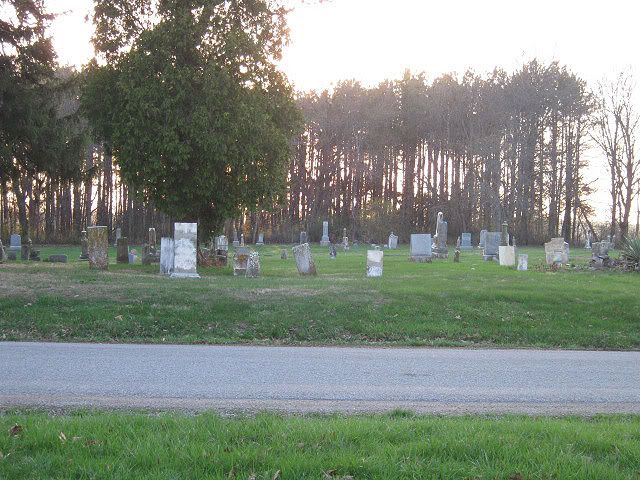 I hope you enjoyed the latest walk around the farm and yards! Stay tuned... lots more to come as the season advances!
Happy Gardening!