Patio with path to Greenhouse
MrsTRose
(6)
February 15, 2014
My hubby is having a patio installed in our backyard along with a path to our future greenhouse. It's my job to figure out what landscaping to do... yikes! I'm in PA and hoping to have blooms that go from spring to fall, but the flower beds I've made in the past have been made up of a mix match of plants I find on trips to nurseries and they never seem to go well together.
I have quite a few potted fig trees (2' to 6' tall) that I would like to incorporate along with maybe some other potted fruits such as blueberries and citrus. I also really like fragrant flowers like gardenias so I would love to include some of them, even if they need to be potted due to our cold winters.
Here's a couple pictures of our backyard:


The original plan I sketched out included the patio and greenhouse we are having built: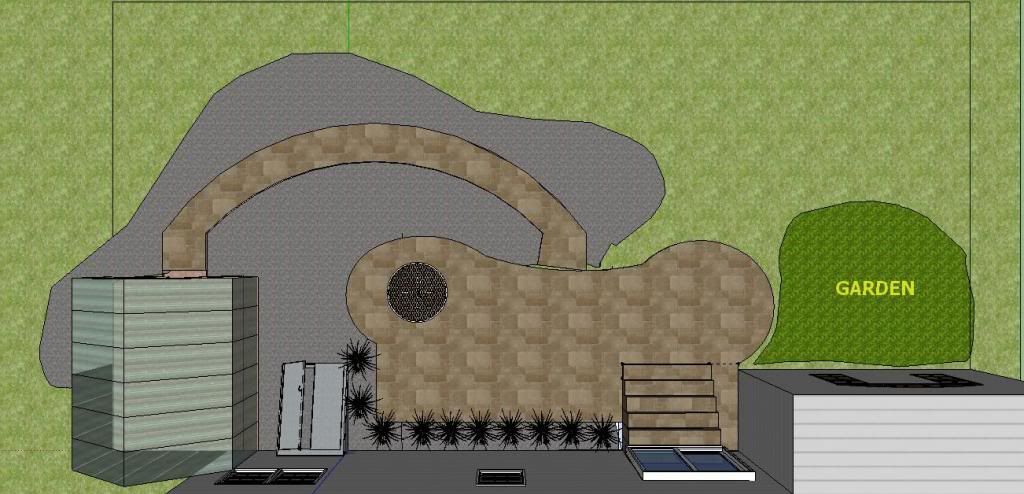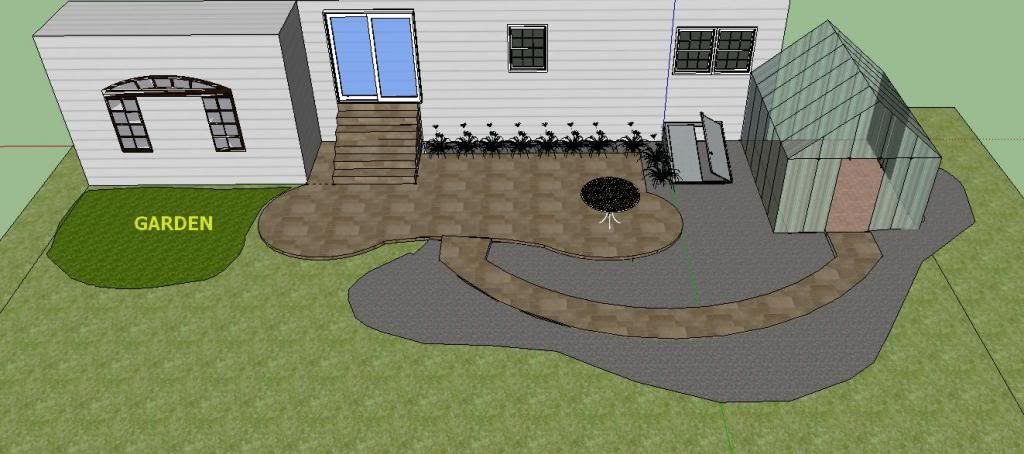 My hubby built the plan in google sketchup also so I could see what I have to work with. I was originally thinking a wiggly path to the greenhouse, but I wasn't sure I liked how it looked, so I did the half circle. I'm also not sure what to do with the flower beds on the outside of the path.
The grey area are the flower/fruit beds I'm trying to figure out. The area marked "garden" is where I grow my veggies!
I could really use some help! I wouldn't mind starting some flower seeds/bulbs indoors and then in the greenhouse if needed. I really don't know a lot of plant names, I just usually pick out the pretty ones at the nursery :) But I can look up recommendations online.
If anyone is interested in fooling around with the sketchup drawing, I can ask my hubby to share it with you.
Thank you everyone!
Theresa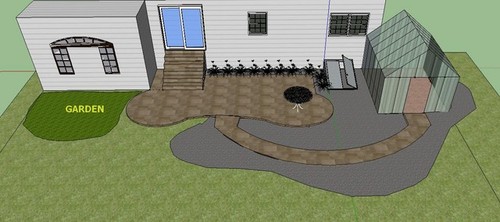 This post was edited by MrsTRose on Sun, Feb 16, 14 at 8:34