Front Yard Design Help (with pictures)
I moved into a small bungalow last June, and focused most of my gardening work on fixing up the back yard. Neither front nor back yard had much in the way of landscaping, just weeds, unhealthy grass, and some junk trees. Out front I took out the junk trees from the front yard and had the 6-7 tree stumps ground out, as well as having some mulch delivered. Now I'm ready to start designing the beds and putting them in.
The front yard is actually larger then my back yard, at about 40ft by 30ft. I'd like to extend the existing beds and remove some of the grass, particularly on the north side to add a new bed and hedge. This would have euonymus at the back, with mugo pines interspersed in a row before, with a smaller crabapple tree at one end and then perennials and roses through out the rest. The house faces east, so gets morning sun and early afternoon sun so I'm concerned about the foundation plantings and beds not getting as much light. I'd like to try some roses there and a contorted filbert as well, with other perennials. Here are some rough pictures of what I'm thinking, though I keep changing the plants and moving them around.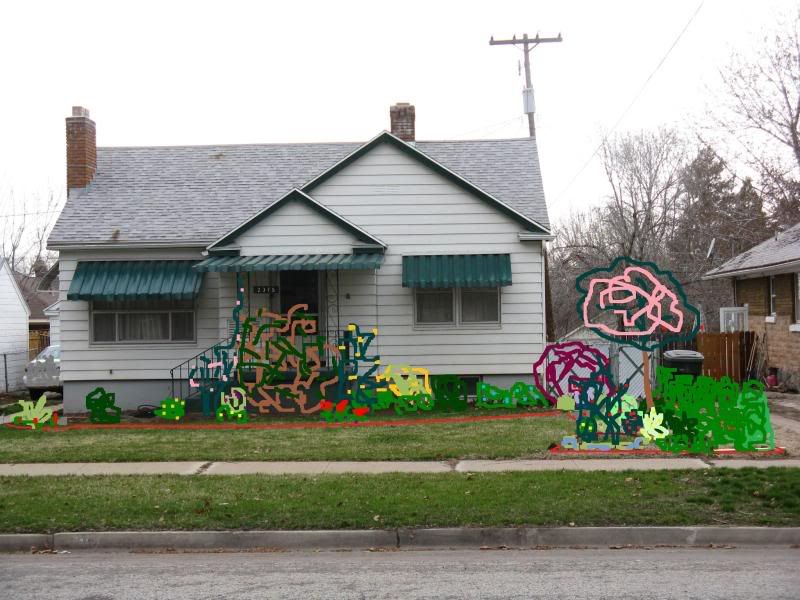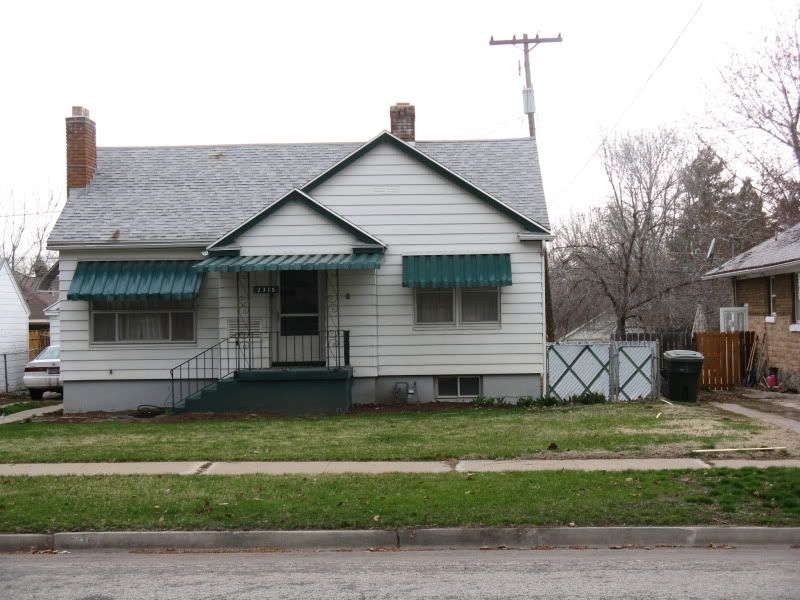 I've come up with a list of plants I want to use, but I'm concerned that there wont be enough sun and how to fit them all together. Maybe once I have the bed laid out it will be easier to visualize, but I thought I'd ask opinions on the plan to see how it is from a design perspective. Any suggestions for plants would also be appreciated!