I could really use your thoughts.
This forum scares me a little. You guys are so knowledgeable and I'm just a home-grown gardener.
I'm from Lafayette, Louisiana but we just moved to a Houston suburb last May. I've been struggling with what most transplants to this area probably struggle with: curb appeal on a house that looks just like my neighbor's.
Here's what we started with: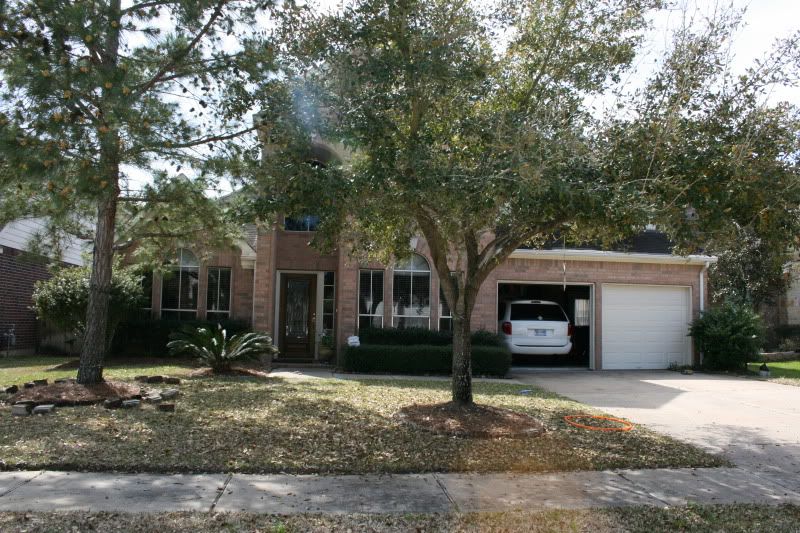 And where we are now with the trees trimmed, wax myrtle, sago palm and boxwoods removed: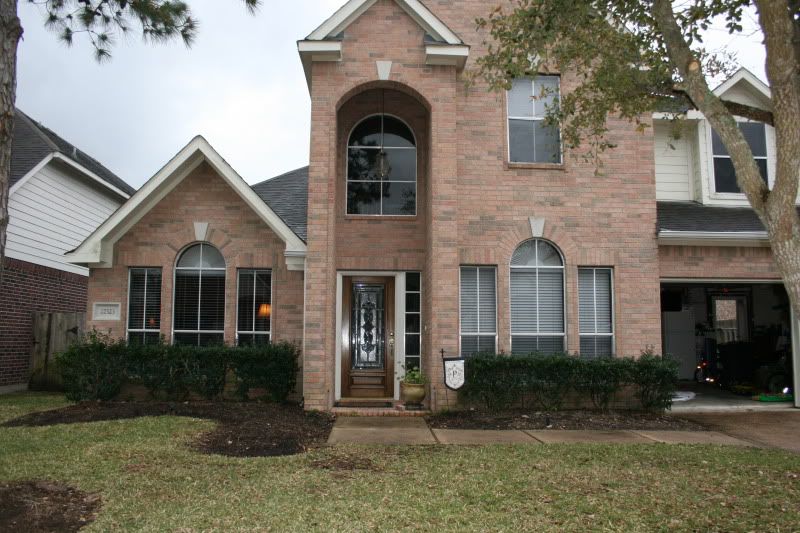 We're painting as soon as we get approval from the HOA (ugh) and the scheme should hopefully go something like this:
And here's a rough draft I've planned out in some landscaping software. The images are stock to the program so it's a really rough draft: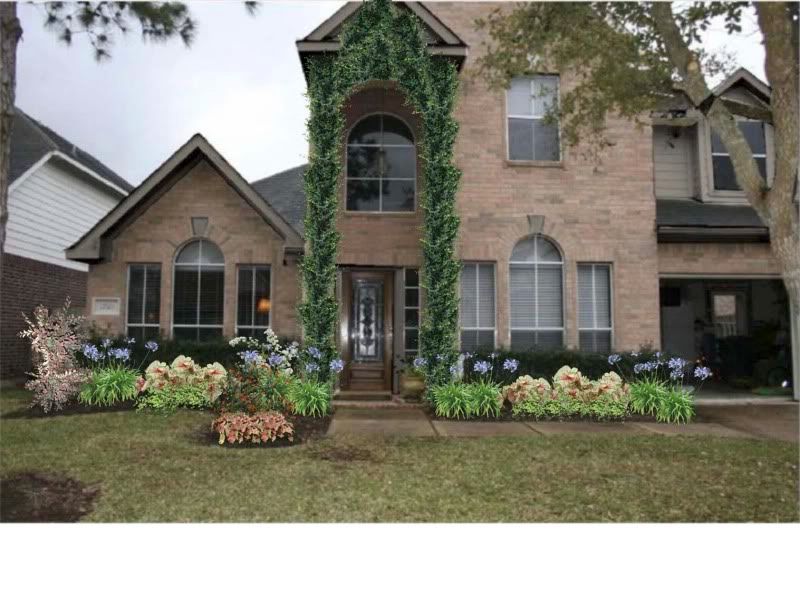 I'm not sold on the agapanthus because they don't bloom for long enough. I'm thinking perhaps hydrangeas where they are but it will leave us with a completely bare bed on the right come fall and I'd like to have something that stays green year round.
I'm open to any thoughts and suggestions, though I have to say that this isn't our forever home so we're not looking to invest an enormous amount of money into this. Just a little curb appeal and a way to make this home-in-a-box feel more like home.
If I could wave my magic wand, we'd curve the sidewalk and extend the beds but the truth is that the beds work right now. They have good soil and they're deep enough for a layered look.
If you've read all this, you're a saint.