New improved homemade self watering container / Earthbox
jmalt31
(NJ Zone 7)
May 30, 2005
Hello all,
I know I am sorry that I am late with this but I have found a way to make my homemade earthbox cheaper and stronger than before (Six million dollar man theme song here). I have replaced the paint pail with 4" PVC drian pipe (the one with the holes alredy drilles into it. It comes in 10 foot lengths for 5 bucks at the Borg (Home Depot). One pipe makes 18 supports for 4 and a half tubs or 2 tubs with 5 supports see pictures below. Another advantage of using the PVC is that if you have not drilled your overflow hole yet you can change the height of the screen to increase the amout of the water the resovoir will hold by making the PVC pipe supports longer. First remove the paint pails from the screen.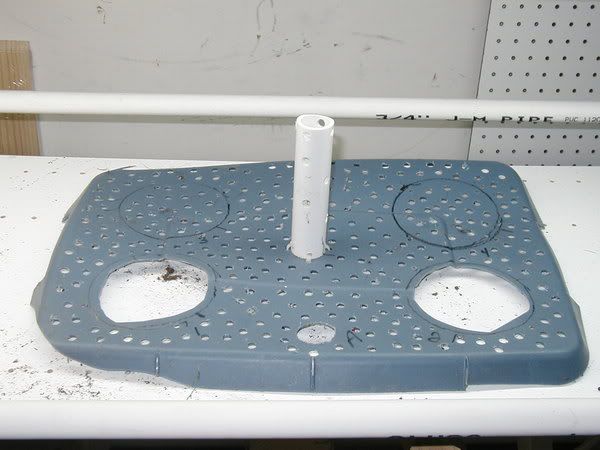 Make sure there are hole at both top and bottom of the PVC to allow air and water to access the area inside the PVC pipe. Also a few holes a different heights will also help with water flow.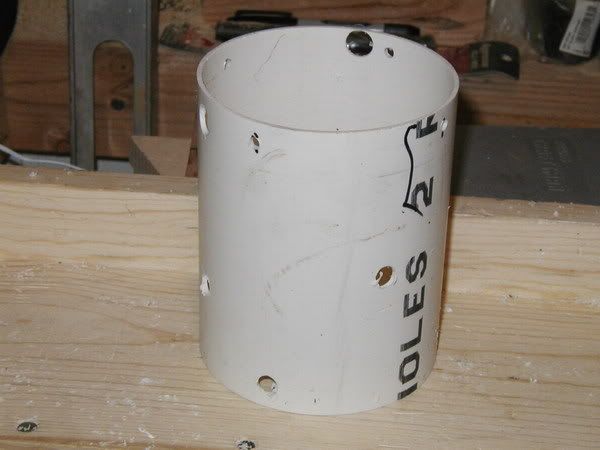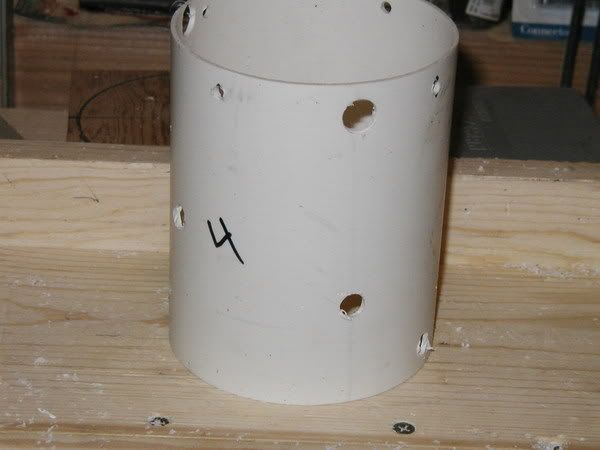 These are cut from 10 sections of drain pipe.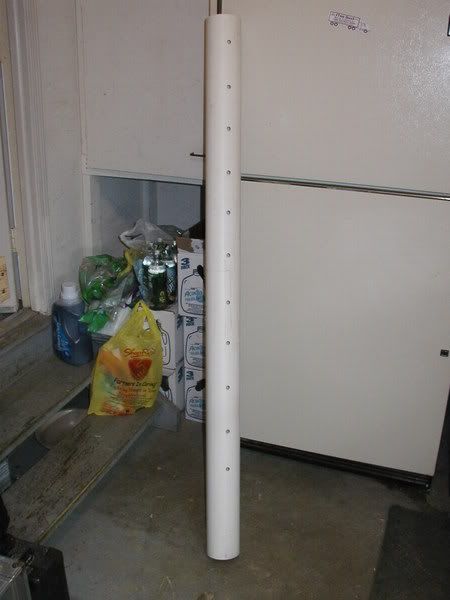 Attach the PVC supports to the screen using wire ties just like the paint pails were.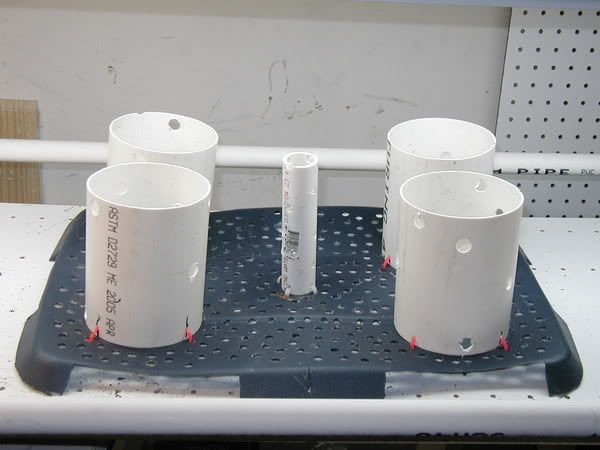 Here I used 5 supports just to see if it would be better. The ceneter support just sits under the screen it it not attached although you can attach it if you want to.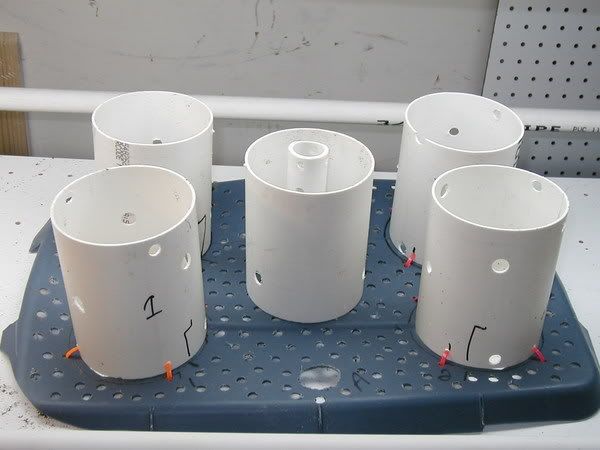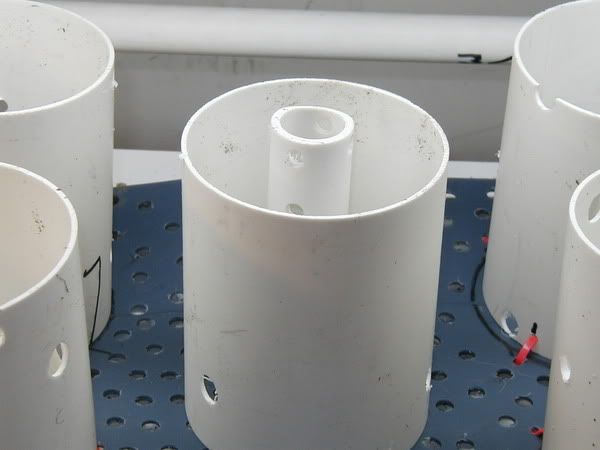 The new screen instaled into the tub waiting for Soil and and plants.