Need focal point shrub/tree suggestions for these shady spots?
oath5
(z6b/7a MD)
March 20, 2012
Need some advice. I'm looking for a nice showpiece shrub or even small tree for beside our wooden deck stairs where a rhododendron used to be (but died due to fungus, pretty sure it was Botryosphaeria dothidea, dying in chunks).
I'm a big plant geek so I love unusual and very beautiful things (don't we all?) so most common shrubs aren't very attractive to me. I will never plant or recommend a cherry laurel ever again.
I've been in love with our totally underrated native evergreens like leucothoe, such a beautiful shrub but that would be too short for what I'm looking for. I might be able to fit a few as companions/ankle socks but I'm wanting the shrub to be about the height of the deck but not block the view when sitting on a built in bench.
It can range from 6-10 feet tall and about 3-4 wide? I need it to contrast with a promenade of 'Nikko Blue' hydrangea that go alongside the rest of the length of the deck.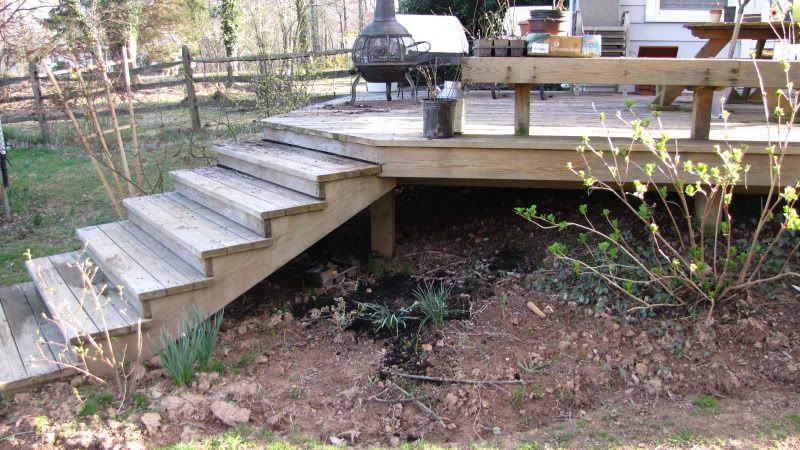 It's part-sun for sure. The Rhodo was happy for many years before it got sick.
Was thinking maybe a itea ilicifolia? Need something bold and pretty and while it might be good to be evergreen it doesn't have to be. Something tall and spreading could be a good contrast to the hydrangea and be a conversation piece