Help with this spot
We put the pool in 10 years ago and landscaped around it. But, the one spot behind this bench has been a problem for me every year. I have tried ornamental grasses, two different crepe myrtle trees, canna lillies, and majesty palms. The crepe myrtles looked nice but both were destroyed by the voles eating their roots completely.
I don't want something really tall that will shade the pool or my sun loving plants near there but I definately think something with a little height to balance things out would be best. I wish I had a large row of evergreens to hide the fence but that's not possible since I'm not taking everything out.
PLease offer some suggestions for that small area behind the bench. It's only about 5' wide. To me, the only thing I can think of are small trees???
Here's a picture with the 2 year old 'Tonto" crepe myrtle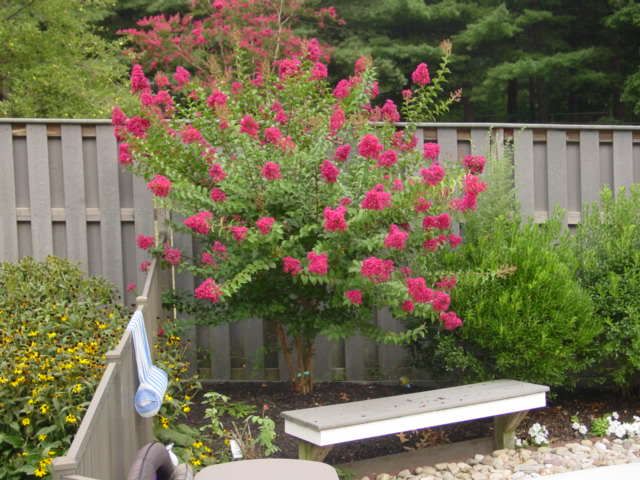 This is an overall picture. The bench area is all the way to the left