Need help with cottage garden slope
eks6426
(5b)
March 22, 2011
Hello. I am looking for some help with my front yard plantings. I have a cottage style garden going on. The front yard faces north-north east. There is a large maple tree on the west (right side of the picture) that shades some of the front yard. Several years ago I planted pink Fairy Roses on the slope. The roses look reasonably decent for a few weeks of the year but then just look like a thorny mess the rest of the year. The Fairy roses that are on the side with the maple tree don't do very well..they are thin and scraggly (too much shade!). The Fairy roses away from the maple tree get huge and send out long spiky branches that reach out to attack you. I would like to take out the Fairy roses and replace them with something else but not sure what.
In front of the roses are boxwood bushes and a mix of perennials such as lambs ear, creeping thyme, oregano etc. Behind the roses at the top of the slope is a row of Six Hills Giant Nepeta (catmint) that looks beautiful for several weeks but then just fades.
I need something with interest in mid to late summer and preferably in the fall. Winter interest would be a great bonus. A mix of things could be ok too. I am in zone 5B.
Any suggestions?
Picture with the Fairy Roses in bloom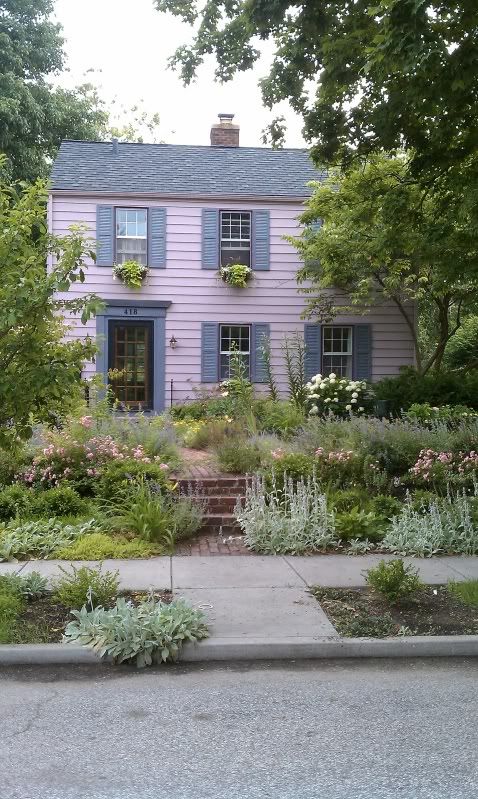 Picture with the Fairy Roses fading.