Shade tree placement / sitting area plan
sergeantcuff
March 16, 2012
I am mourning the loss of a hideous silver maple that provided a nice shady spot in my backyard. I have a long, narrow lot with mature evergreens near the house. The back corner is my vegetable garden.
The old tree was right inside the fenceline where you can see the stump grindings. I am thinking about planting a red maple (for fast growth) in the same area, but 6 feet or so away from the fence. The seems to be the obvious place but I would like some opinions before I plunk down the money for a large specimen that couldn't be moved.
From window: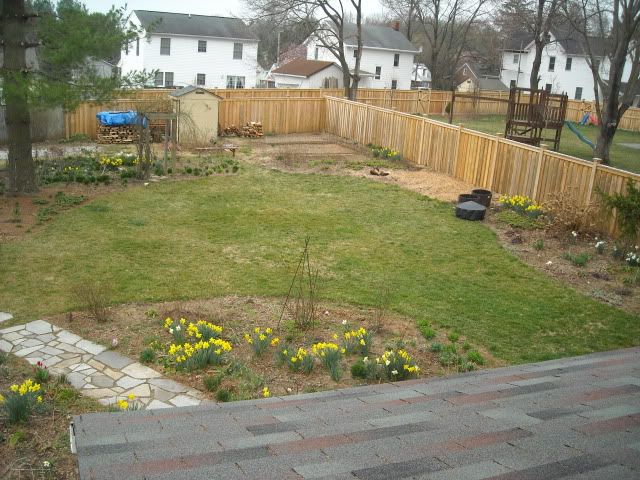 from back door: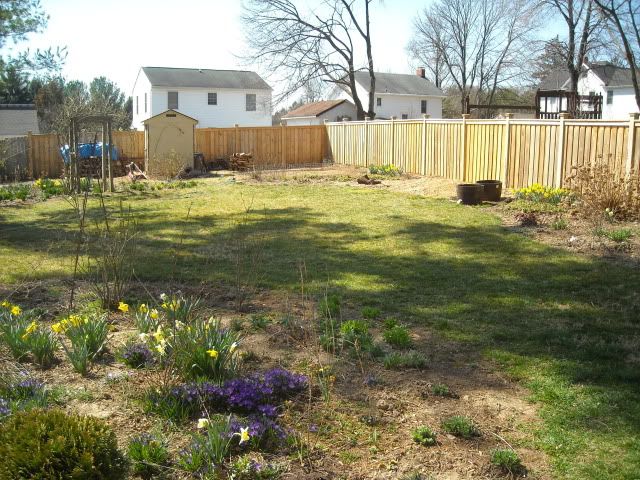 from back corner: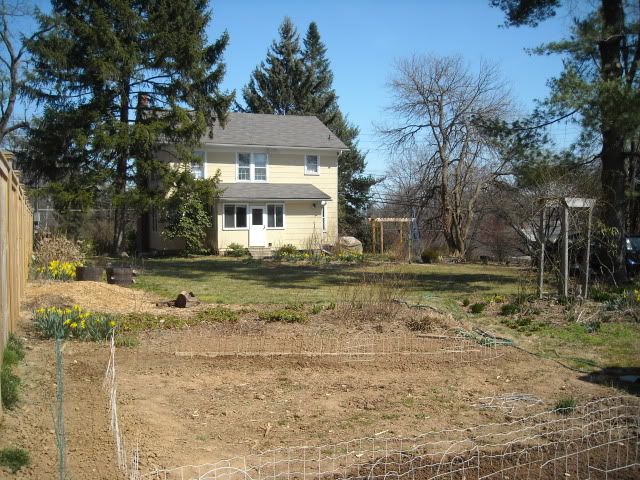 I had created a nice sitting area next to the tree with Adirondack chairs and giant elephant ears (colocasia?) in the whisky barrrels. Now I don't know where to use these things as I hate to sit in the sun.
I liked that this sitting area was inside the border so nothing had to be moved when we mowed.
Thank you for your insights