Awkward side yard
sergeantcuff
March 21, 2012
How would you fix this side yard? I want to build a new walkway, perhaps a two-foot wide flagstone one. This area is 18' wide. I'd like to move the walkway away from the house a bit, but that would be difficult because of the tree? Should the border on the left be straight or curved?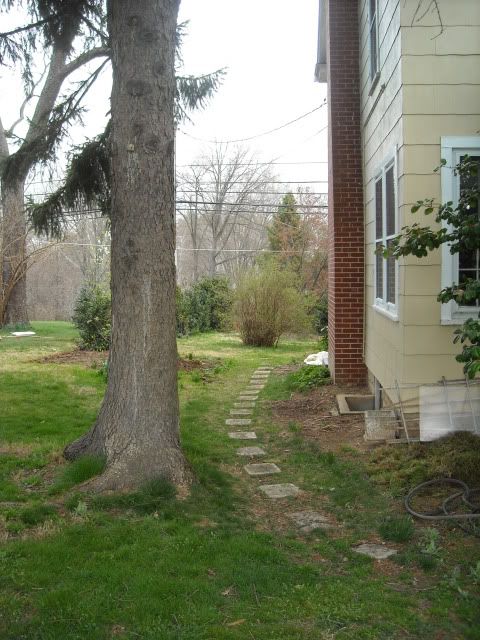 I am really stumped.
(I love the walkway in Deviant Deziner's post in the thread linked below (first photo, from garden in Vancouver. I will ask her if I can post it here). I can't figure out how to obtain that sort of stone though.
Here is a link that might be useful: Thread with pics of side yard