Side Yard help needed
Ok first the facts. We have spent the better part of the last 2 years updating our 22 yr old tract house in South Orange County, CA. The front is done and now I only have the back to finish.
Recently I had a gate put to access the side yard. Small as it may be, it is a pain! Of course just after we started working on it the rains came, then I had a mud pit. Now we have some nice weather so wanted to get something done.
The other area that needs to get finished is this small area at the end of the patio. Don't know why it wasn't cemented in, anyway, want to put down landscape fabric, sand and gravel to make just a nice gravel area for the fire pit.
Here are a few pics.
The side yard,looking towards the gate and the front of the house.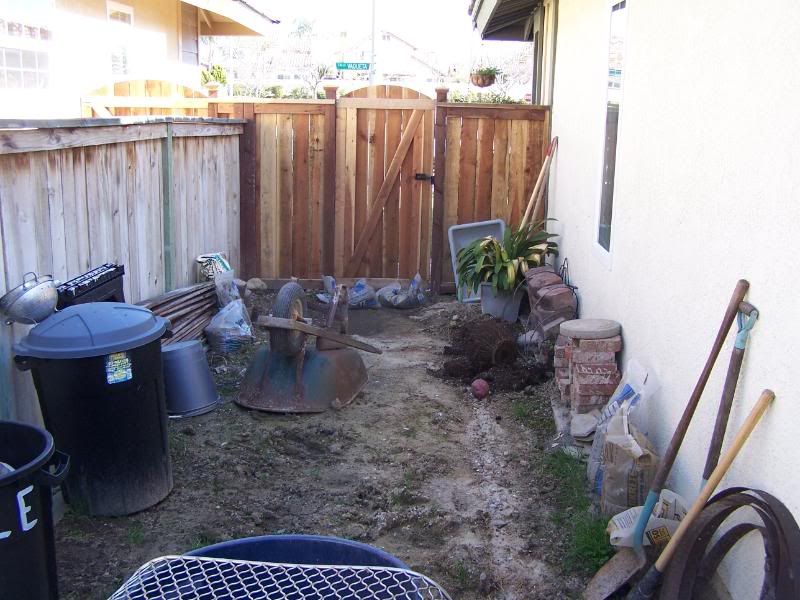 looking towards the back of the yard.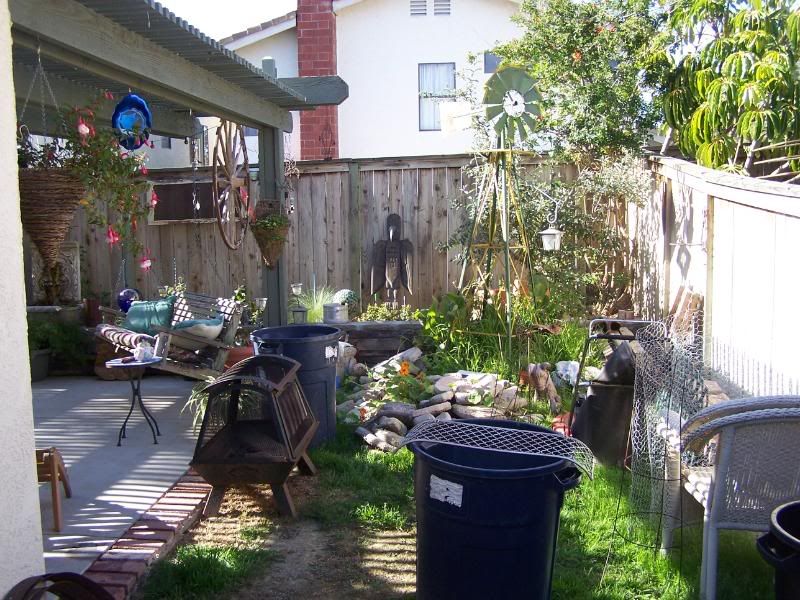 The small area I am working on now to get ready for fabric, sand and gravel.
I figured the smaller area would be easier to tackle now and once that is done start on the larger area.
I really want a garden on the side yard running from the gate to the end of the house. Then some sort of hard scape to run to the planter.
Have at it, I appreciate all opinions and everyone's time.
Thanks,
Laura