Large front garden with pond
Hi All,
(ZONE 5, House faces South)
I have a large front garden which consists of a pond and lawn. I'd love to get rid of some of the grass and put together some kind of design for curb appeal.
If anyone can Photoshop or describe some ideas, I would be very grateful.
The left side of the drive is a dual septic drain field and I cannot plant trees there.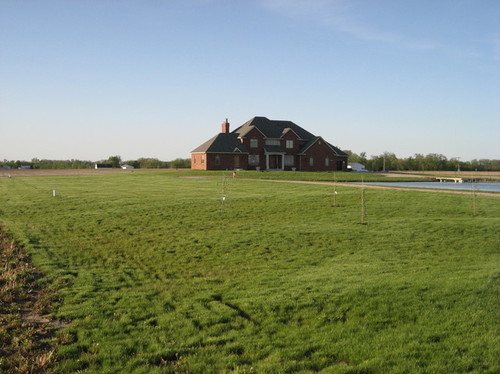 This post was edited by VCastello on Mon, Mar 11, 13 at 15:24