How to install brick edging on a berm?
franksmom_2010
March 17, 2013
Hello!
We have a landscaped berm on the side of our driveway. When we converted from grass, we installed fiberglass strip edging, which hasn't held up well, and we plan to replace it with brick.
Here is the area: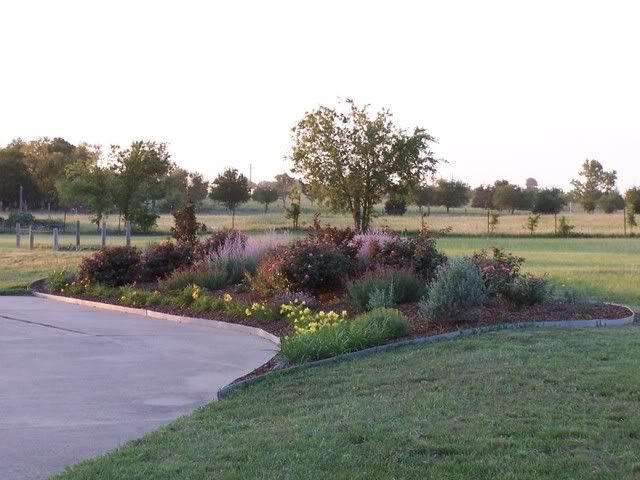 Here is the edging that we plan to use:

DH (an engineer) plans to dig out a small trench along the edge (at least along the driveway edge and the up-slopes on each end) a few inches below the level of the driveway, and pour mortar, then set the bricks in the mortar. Then fill the soil level back in, and we'll refresh the mulch when finished.
My question, is the mortar really neccessary? Is there a better way to do this? His argument is that the force of the soil/water/plants/mulch/etc. is pushing the mound toward the driveway, and even though the brick is much heavier and less flexible than the fiberglass, that if we don't secure it with mortar, then in a few years, it will all be falling over. Will mortaring the brick together cause a drainage issue? We have black clay soil and live in zone 8, if that makes any difference.