They Began in Containers... A Tour
I spent the early morning sifting through the camera contents of late, and these are the most stunning of my captures... I'll include a link to the album, in case anyone would care to peruse our gardens further... enjoy!
First, for JoJo... my son found a caterpillar and kept it in his basement to cocoon and hatch... this is resulting moth... gorgeous!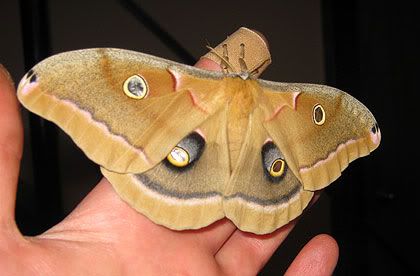 The mini rose garden area... with Iris in bloom...
My Mother's Iris, now growing in my garden...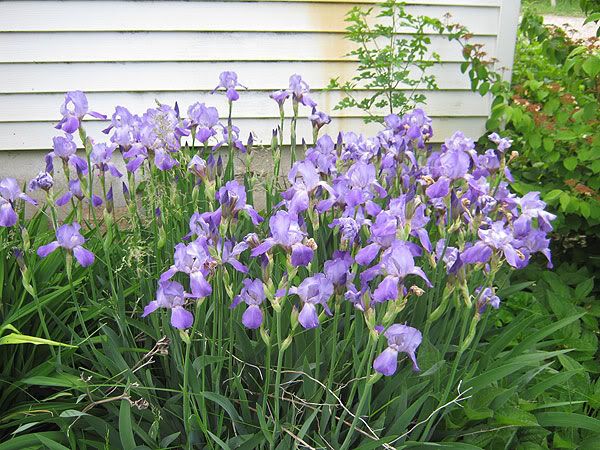 This Iris is called "Beverly Sills", I believe...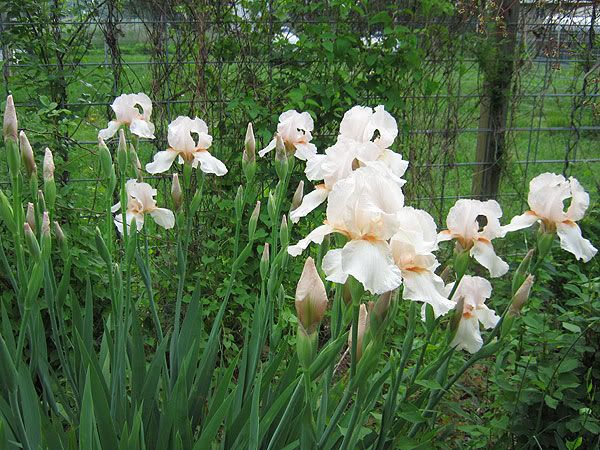 More lovely Iris...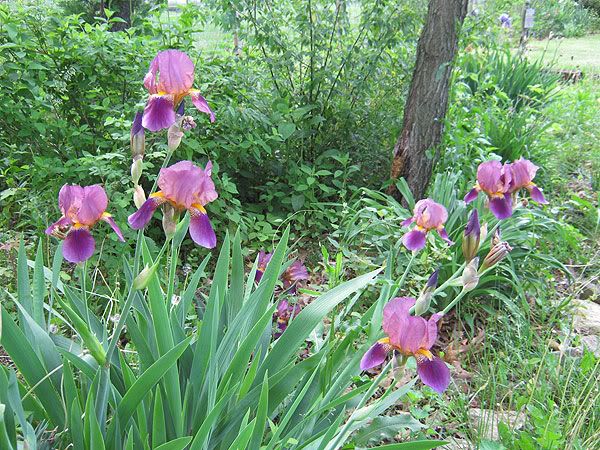 This is just a weed, but it's so pretty I left it to bloom!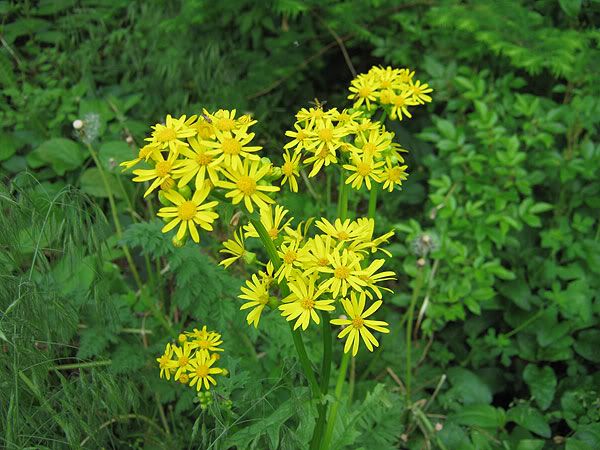 "Quadra"... what a beautiful rose! The first to bloom so fully, aside from the species types...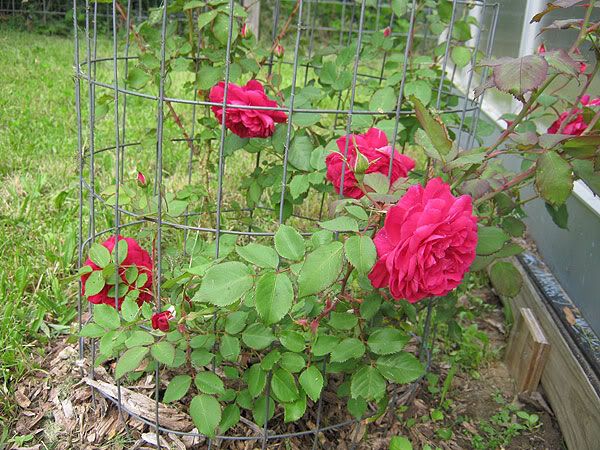 "Therese Bugnet" blooming by the mailbox...
The entire fence line is planted with Alba and Rubra roses, alternating pink and white... the scent is powerful!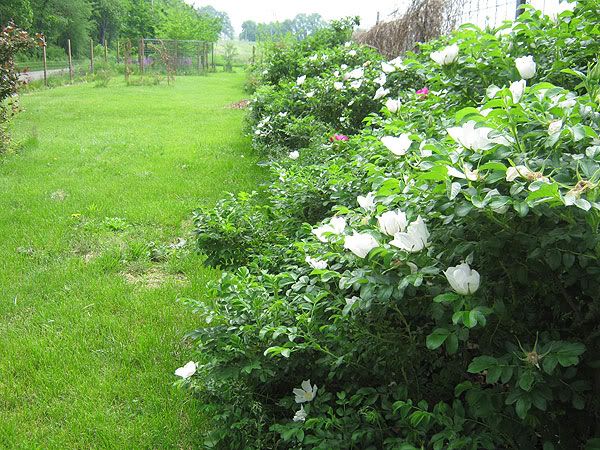 I'm not sure what Iris type these are, though they were planted as bulbs...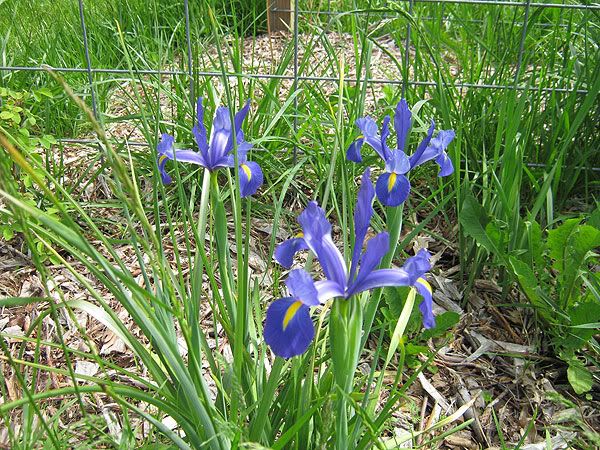 Lonicera, or Honeysuckle, growing on the fence line...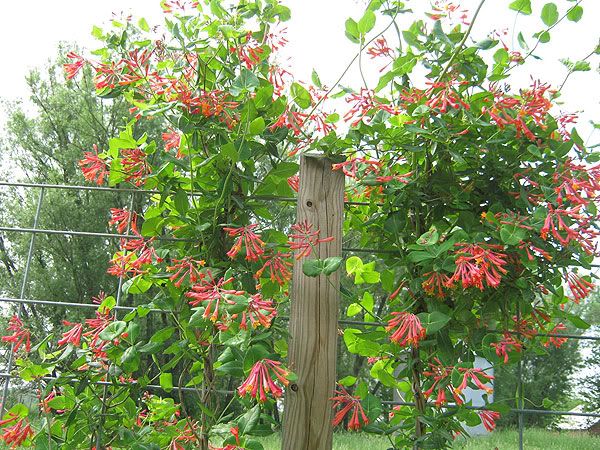 And the yellow flowered version...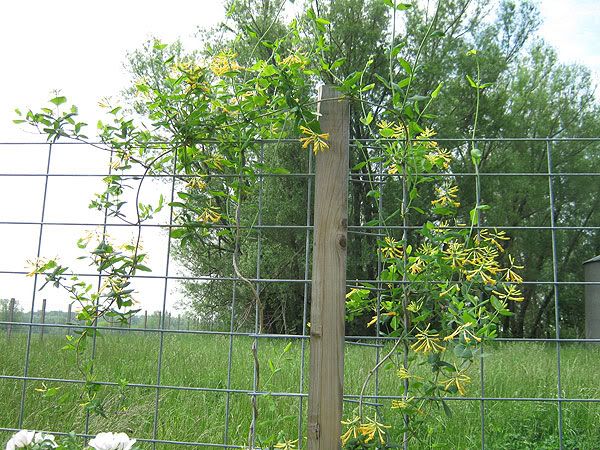 The various Clematis are in full swing!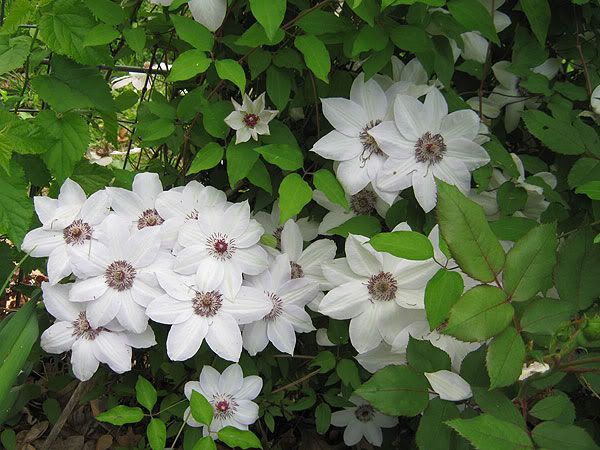 One of my favorite ground covers... Cerastium, or Snow in Summer...
The deep orange of Oriental Poppies...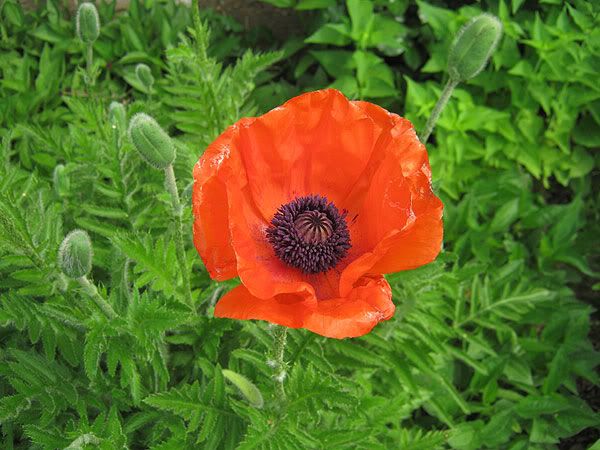 The lovely pink of a single Peony...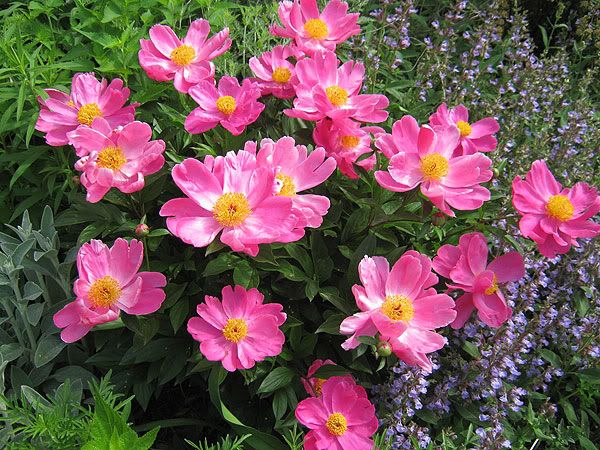 The border containing the poppies and peonies...
This is our son, the Dr. - recently graduated from Drake University in Iowa. We are so very proud of him... I just had to sneak in a picture.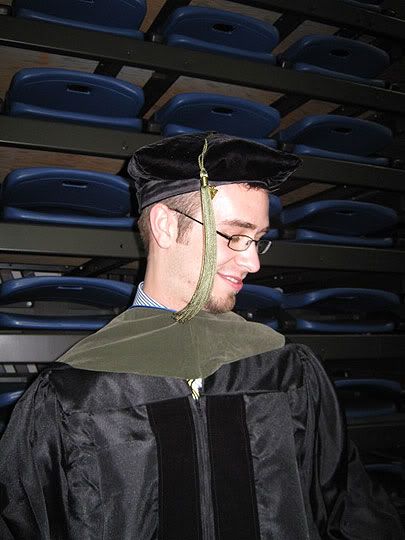 Here he is, accepting his diploma from the University President...
Though the weather was cold and rainy while we were in Iowa, we highly enjoyed the graduation and hooding ceremonies... and we enjoyed getting to visit with family. We're very proud to announce that our son is now a graduated, recognized Doctor of Pharmacy. :-)
Thanks for joining me on another colorful excursion through my gardens... and thank you for indulging my pride at having a real Doctor in the family!
Until next time... Happy Gardening!
Here is a link that might be useful: My 2011 Photo Album