Sudden Wilt in 5-1-1, Why!?!
I have a lot of peppers in containers using 5-1-1 with Dolomite Lime. My Thai Ornamental literally went limp in one day without drying out or, as far as I know, staying too moist. It had webs on it and I thought it was spider mites, but there is no damage, and the webs were tiny spiders. None of my other peppers are wilted, either.
This happened to a few new peppers a few weeks ago but it was concluded to be Round-Up drift. This damage looks different and the plant had been in its pot happily and flourishing in fact for almost two months! The leaves are still dark green but they are extremely wilted and soft, as if it were drought-stressed to one inch of its life. No other plants, even new ones, are exhibiting this wilting.
The second picture is less than 48 hours after the first, and I did not water in that time. It should be noted there was a bit of rain and temperatures down to 50 degrees or slightly under at night. This plant has been dealing with temperatures of that nature for a long time, however.
happy pepper, taken 3 days ago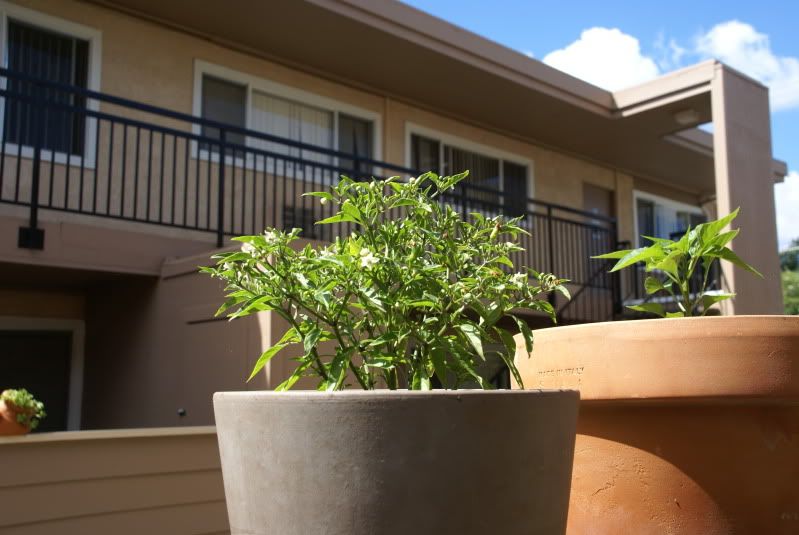 I noticed yesterday morning before it got much sun, medium was moist so I left it and it did not bounce back yet.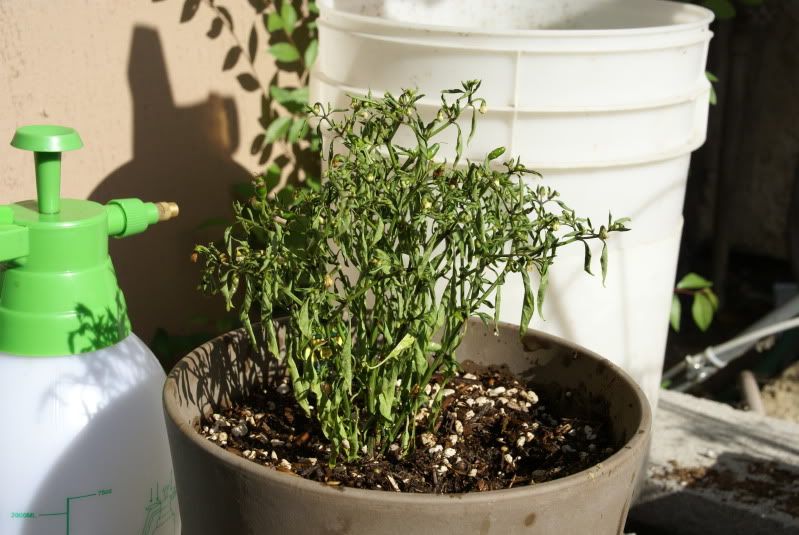 Thank you for any help. At this point I have lightly soap sprayed when I thought they were spider mites (in the evening), and this morning I flushed the plant out of desperation, maybe it was a bad idea but I am convinced this plant would have died with one more day on the same course. I think it probably will die from the looks of it. I am not so worried about saving the plant as knowing what caused this so I can avoid it with my other peppers.
Thanks a lot
-Phil